How to Have a Super First Year in the ATA: Small Resources that Add Up to Big Benefits

Welcome to the third article in the series How to Have a Super First Year in the ATA. This time, I'll be talking about all the small resources offered by the ATA that add up to big benefits towards the end of your first year.
List Yourself in the ATA Directory
Make yourself findable! Direct clients and agencies alike use the online ATA directory to find professional translators like you. Take the time to complete your profile fully. Include your language combinations, specializations, CAT tools, where you live… even the currencies you accept! Write a descriptive summary and upload your updated résumé. The best way to differentiate yourself is by becoming certified, but if that's not on your to-do list, becoming a Voting Member is another way to make your profile stand out among the list of translators. (https://www.atanet.org/membership/membershipdirectory.php)
Become a Voting Member
Voting membership opens doors to your participation in the association—from voting in elections to serving as a member of a committee. ATA active or corresponding membership, that is, voting membership, is available to associate members who either pass the ATA certification exam or go through Active Membership Review. For readers who are not ATA certified, the application form to become a voting member is available here: (http://www.atanet.org/membership/memb_review_online.php)
Join a Division
There are currently 20 ATA divisions ranging from language to specialization divisions. Your ATA dues include membership in any or all of its divisions, so you can join as many as you'd like. Many have their own newsletter and/or listserv and host a networking event at the ATA conference. (http://www.atanet.org/divisions/about_divisions.php)
Business Practices Listserv
This listserv is all about creating community, networking and getting advice from your colleagues. You can ask questions, post answers, make suggestions and recommendations, or simply read the digest of what everyone else is talking about. From tax regulations to tips on how to deal with an abusive agency, the listserv is a great resource for any translator. Become a member of the business practices listserv here: (http://www.atanet.org/business_practices/bp_listserv.php)
Attend Your First ATA Conference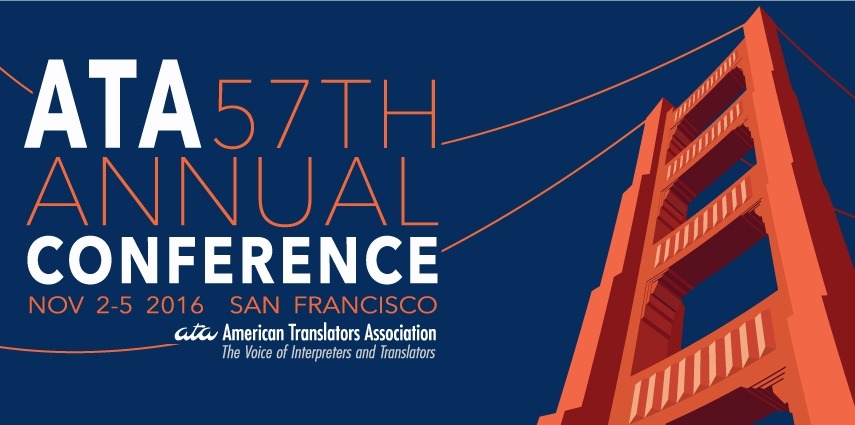 This year's annual conference, ATA57, will be held in San Francisco, California from November 2-5, 2016. Over 1,800 translators and interpreters will attend the conference, so your chances of networking and creating meaningful connections are pretty high! Not only that, but you'll have the option to attend over 160 educational sessions. I went to my first conference last year and have nothing but good things to say about it. My next article in this series will be all about the ATA conference, so be sure to check back for a full recap of my first-timer experience in a couple of months. You can learn more about ATA57 here: (https://www.atanet.org/conf/2016/)
ATA provides you with a number of opportunities to make the most of your membership. All I can do is encourage you to invest some time and take advantage of every single one of these great resources. It's what helped me feel like I form a part of a larger community of like-minded professionals.
About the author
Molly Yurick is a Spanish to English translator specialized in the tourism, hospitality and airline industries. In the past she has worked as a medical interpreter in Minnesota and as a cultural ambassador for the Ministry of Education in Spain. She has a B.A. in Spanish and Global Studies and a Certificate in Medical Interpreting from the University of Minnesota. She is currently living in northern Spain. You can visit her website at: http://yuricktranslations.com/
Subscribe to The Savvy Newcomer