Translators vs. Translation Agencies: How Falling Rates Have Turned Once-Allies into Enemies (and What We Can Do to Fix it)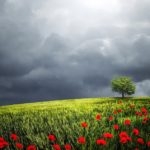 We've noticed something strange: though demand has risen for language services, it would appear that prices are falling. Whether due to advances in technology, economic issues, global supply, or simply more aggressive buyers, we find ourselves in an industry that's never been more in demand and yet has never been more precarious. This understandably leaves many of us overworked, underpaid, and seriously stressed out.
So why aren't translators and translation agencies banding together to form a united front against this downward race to the bottom? Instead of saying no to unreasonable demands or rates and seeking better clients, many of us have turned our antagonism inward and, unfortunately, at each other. How is it that translator and agency—once sworn allies—are now seemingly always butting heads?
Constant downward pressure has caused a serious rift between translators and translation agencies that did not always exist. Agencies, translators say, bring little to the table and do nothing more than take a cut of an already smaller pie. Translators, agencies assert, don't fully understand the value in having a company bring them work, advocate for them, and pay them even if the client defaults.
However, speaking as both experienced freelance translator and now proud translation agency owner, I can say it's not too late. Both agency and translator can work together to separate the wheat from the chaff by finding serious clients.
Growing at a compounded average growth rate of 7.76% every year, the translation industry is expected to be worth approximately US$68 billion by 2020. What's more, due to the ever-increasing trend toward globalization, translation is often considered recession-proof. The businesses of translation, software localization, and interpreting generate revenues of US$37 billion a year—and that's for the software-assisted segment of the market alone.
By anyone's metrics, that's more than enough money to go around. So how do we repair this rift and start working together again? Below, I will introduce some helpful ways both translators and agencies can remember to work together.
Translation agencies are not the enemy—translators just have to know who to choose
One step toward cooperation is realizing that translation agencies on the whole are not the enemy. For every agency employing fly-by-night tactics and offering a pittance, there is another that could serve as a worthwhile source of income.
As a translator, think of every agency you work with. Are they a serious outfit? Do they pay on time? Do they take the time to match a translation with the best translator for the job? Have any colleagues worked with them, and if so, what did those colleagues say? There are vast resources online for translators to perform due diligence before accepting work.
The main idea here is to stop accepting work from any old agency. One way to achieve that is by carrying out due diligence on every translation agency you come across. Read their website carefully; see if their copy focuses on quality over quantity. And, pro tip? If the agency doesn't list their rates on their website, it's probably a good sign. Excellent translation agencies know that a one-size-fits-all approach to translation is not the way to go.
It's okay to be picky about who you work with and who you work for. At the end of the day, you bring immense value to the table, so doing what you can to protect it is just plain smart. Now you might be asking yourself what can agencies do to make translators want to work with them?
How agencies can attract excellent translators
First things first, as an agency, your job is to serve your clients' needs. But that doesn't mean you have to bargain hard with your language service providers, shortchange them, or overwork them.
A reputable agency should be able to strike a happy medium between happy clients and happy freelancers. It's okay to be competitive on price, but it's not okay to expect that your translators will work for peanuts. Setting your rates at or above the industry average is a good place to start. The better your rates, the better the translators you can work with. And for clients seeking quality, this is a winning combination.
Oh, and those translators who work for you? If you want to be a translation agency worth its salt, make sure that you take the time to call them by name in emails. If you don't value the people doing the translations, why would they want to work with you again? And never, ever, ever mass-mail a job to every translator on your roster. Not only would your client hate this, your translators will as well.
Beyond the above, translation agencies would do well to pay on time, every time. When a client (hopefully never) defaults on payment, this is not an excuse to stiff a translator who has already handed in work.
Finally, translation agencies must take care to recognize that not every translator is suited for every job. It takes a professional translation agency to match a job with the right translator—you should never hand a finance job to a generalist or a medical job to a bilingual attorney, for example.
Putting it all together—and working together in 2019 and beyond
As translators and translation agencies, we are all part of an industry that our agency has noticed is both growing and facing downward pressure like never before. However, this does not mean that the proverbial pie is getting smaller for all of us. Instead, the best pies are now bought at the specialty shops and the artisanal bakeries. In other words, the best agencies are now concentrating on finding clients who appreciate good, quality work. They're not interested in packaging up a million pies for wholesale distributors.
The best pies are now bought at the specialty shops and the artisanal bakeries.
Call me old-fashioned, but I think the best translations are born of organic relationships between translator and agency that are based on mutual respect and cultivated over time. Getting to know each other goes a long way—and is certainly better than a mass-mail call for the lowest rate.
So, to that end: reach out to the person behind the screen. On the one hand, translators should get to know who's behind the agencies they work with. Conversely, agencies should make a concerted effort to know their translators: their strengths, their weaknesses, and the catalogue of services they offer. Only by communicating clearly and effectively with each other can we continue to prosper and attract better clients for all.
Image credit: Pixabay
---
Author bio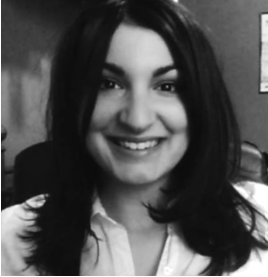 Prior to founding Metropolitan Translations, Audra de Falco was a freelance legal translator and interpreter for 15 years and holds a BA in Jurisprudence and an MSc in Law and Public Policy. She knows the translation industry intimately as both freelancer and translation agency representative, and believes we can all land excellent, well-paying clients.
When she's not helping clients get the incisive (and accurate) translations they deserve, she's working her way through the family cookbook and walking her brother's dog (he's the best boy!).
You can visit Metropolitan Translations at http://www.metropolitantranslations.com/ or on Twitter at @translatenyc.
Subscribe to The Savvy Newcomer