How To Use Facebook To Promote Translator Services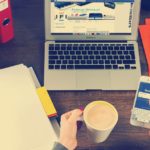 I believe a freelance translator's first and easiest step to creating online visibility is to set up a business page on Facebook. There are a number of reasons for this:
Facebook is free;
it gives you a huge opportunity to reach a lot of people;
search engines index Facebook pages, therefore people can find your translation services through Google search results;
you can build a custom page and implement additional features to stand out from the crowd.
Unfortunately, many freelance translators do not use Facebook pages to their full potential. Worse, some use them poorly and actually hurt their online credibility. In this post, I will tell you how to overcome the obstacles and promote your translation services with Facebook.
Define the Strategy of Your Freelance Translator Business
Strategy is the foundation of a freelance translator's success. This involves building a brilliant roadmap. Start by defining who your customers are and how you can help them. Let's say your area of expertise is website translation. In this case, your customers are, of course, website owners and marketing and SEO managers.
To get these professionals to notice your translation business, you will have to tell them how your services can help them solve their problems. For this reason, the design as well as the content of your Facebook page should focus on this.
One resource I've found particularly helpful in terms of freelance translator business strategy is Jenae Spry's blog: Success by Rx.
Choose the Best Name for Your Translation Business
When it comes to translation business success, the right name can make your language services the talk of the town. The wrong name can doom them to obscurity. Ideally, your name should convey expertise, value, and the uniqueness of your translation services.
Some experts believe that the best names are the keywords people use when searching for your services on the web. For example, see my Facebook page, "Best Russian Translator." Others think that names should contain specific proper nouns, as in the examples of "Foxdocs Translation and Editing" and "lingocode.com – The Translator's Teacup by Rose Newell." Some assert that names indicating one's expertise are more memorable than the translator's real name: "Video Game Translator," "Online Legal Translations." In reality, any name can be effective if it is backed by the appropriate freelance translator marketing strategy.
My lifehack #1: Use the same username across your profiles on Twitter, Pinterest, Instagram, and other social media platforms.
Specify the Colors of Your Online Visibility
Establishing a solid brand identity as a freelance translator is vitally important. By doing so, you build trust, make your clients feel comfortable, and create long-term brand awareness. For this, you need to determine the set of colors you are going to use. At this point it is also necessary to look back at your freelance translator marketing strategy and do some research on color psychology and web color matching. People tend to click, scan, and engage with the content that appeals to them and meets their intent. For example,the color blue is associated with trust, loyalty, and wisdom, while pink represents friendship, affection, and appreciation. If your target audience is looking for legal translation, you might consider blue as the main color.
My lifehack #2: Check the websites of freelance translators and translation companies and note what colors they are using. For example, I have chosen two colors for my brand: red and blue.
Create a Profile Photo and Cover Image
According to Facebook, the size of a profile photo should be 180×180 pixels, and the cover photo should be 820×312 pixels. Both the cover image and your profile photo are the first point of contact you have with potential followers. Therefore, they should give insight into your translation business as much as possible.
Most often, your profile photo will be your translation business logo. If you have a limited budget, you can easily create a professional logo from scratch on your own. For a step-by-step video guide, see my post on how to design a freelance translator logo for free.
Designing a cover image might look like a real challenge. But in reality, thanks to online tools, you can create professional cover images based on templates. Just remember to implement your business strategy and main colors. My favorite tool for this purpose is Canva.
"About" Section
This section of your Facebook business page will help you tell the world who you are and what services you offer. Indicate in "Category" ("General" section) that you are a "Translator." Make sure your name and username are the same. This is very important for marketing and SEO purposes. This means the link name and the page name will be the same.

In the "Story" section (in the main menu from the left: "About" > "Story"), make sure to add more details. Explain how your services can help your clients and what problems you can solve for them.
Start Growing Your Community
Once your Facebook page is set up following the steps above, you can start building your community. Here are some highlights based on the strategies that have helped me come a long way on social media:
publish different posts on your timeline: links to articles related to your company or industry, inspirational quotes, funny memes, questions, calls to action;
always tag people or companies that you mention in your posts;
always use hashtags; they will attract a new audience;
join groups where yourtarget audience is active;
engage with people by leaving comments;
publish stories.
And lifehack #3: Keeping up with the right Facebook pages can help you improve your business model, better serve your customers, and boost your online presence. For suggestions on who to follow for more inspiration, see my post about the 12 best freelance translators worth subscribing to on Facebook.
Header image source: Pixabay
---
Author bio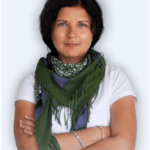 Hanna Sles is a Russian and Ukrainian translator with a master's degree in linguistics (English and German). Since 2014, her main area of expertise is website translation and localization. By combining her linguistic knowledge and SEO expertise, she helps companies increase organic traffic, reach their target audience, and increase online sales in the Russian- and Ukrainian-speaking markets.
Subscribe to The Savvy Newcomer