A Slammin' Good Time at #ata57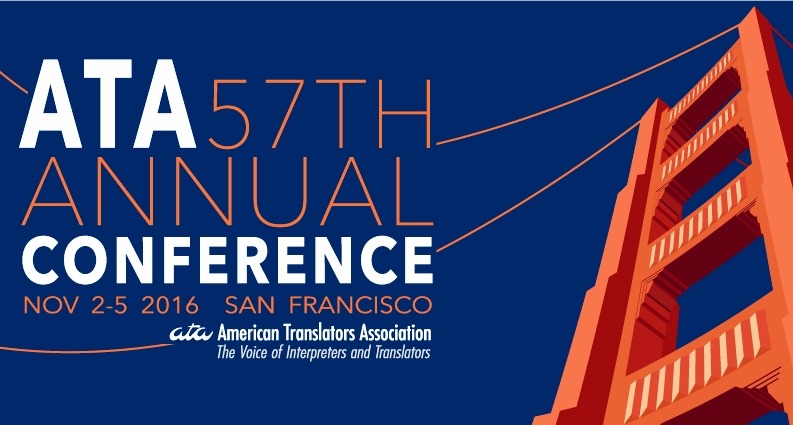 For all our camaraderie, we translators rarely have the opportunity to get a glimpse of each other's work. But at this year's ATA conference, two translators will display their efforts for all the world to see. Watch French-to-English translators Jenn Mercer and Andie Ho go head-to-head in a Translation Slam at the American Translators Conference in San Francisco on Saturday, November 5 at 2 p.m. Both of them will translate the same text but only unveil their masterpieces to each other and the public for the very first time, live and on screen, at the conference. French to English translator Eve Bodeux, FLD Administrator, will serve as moderator.
This battle for the ages is for novices and veterans alike. Come see linguistic techniques, philosophical approaches, writing styles, and word choices compared and contrasted. Witness how experienced translators face lexical challenges and handle feedback and criticism.
And, just like our own game show, audience members can play along at home! FLD members will receive the text several weeks before the conference so they can try their own hand at tackling the text. It's a doozy, full of clever word play and on a much-talked-about topic in worldwide news.
Who will reign supreme? Find out this November. Let's get ready to rumble!
Eve Lindemuth Bodeux is the administrator of ATA's French Language Division. She has been active in the language services industry since 1994. A French>English translator, her company, Bodeux International LLC, offers multilingual localization, translation, and project management services. She is the author of the book Maintaining Your Second Language: Practical and Productive Strategies for Translators, Teachers, Interpreters, and Other Language Lovers.
Andie Ho is a French>English translator with more than 20 years of experience in the food industry. She is an alumna of Kent State's graduate translation program and began her career as a project manager before moving into translation full-time. Her background includes a bachelor's degree in French, a minor in mathematics, a performance at Carnegie Hall, and a stint at a criminal forensics laboratory—all of which influences her translation work today.
Jenn Mercer is the assistant administrator of ATA's French Language Division. A French>English translator, she has been translating professionally since 2008, specializing in legal, business, and financial translation. She is a past director of the Carolina Association of Translators and Interpreters (an ATA chapter). She has bachelor's degrees in English (with a concentration in creative writing) and French from North Carolina State University, and a certificate in French>English translation from New York University. She has been published in The ATA Chronicle and has presented at ATA conferences twice before on acronym translation strategies and advanced search techniques.
Subscribe to The Savvy Newcomer