Linguist in the Spotlight: An Interview with Rosario Charo Welle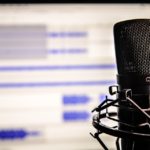 There is much to be learned from our colleagues, but it can be intimidating to strike up a conversation with the "pros." For that reason, we at Savvy have done the work for you and are excited to announce our new interview series, "Linguist in the Spotlight," where we pick the brains of experienced translators and interpreters and bring their stories right to your screen. We hope their stories and sound advice will inspire you and perhaps even encourage you to ditch the fear of introducing yourself at an upcoming event.
We kick off the series with an interview with Rosario Charo Welle, ATA Spanish Division Administrator and English-Spanish translator with more than 20 years of experience translating in the fields of education, marketing, public media and communications, and health care. Charo shares the story of how she pursued a career in translation despite (and in some cases, thanks to) some of life's greatest obstacles; her favorite tool for reviewing her own work (you might be surprised!); her favorite project to date; and one thing she wishes she had known 25 years ago.
A serendipitous start: From a personal loss and an intercontinental move to future gains
What got me started in Translation and Interpreting (T&I) was my exposure to foreign languages and becoming bilingual while living in my native Dominican Republic. While I was in high school, I studied English as a second language at UNAPEC Academy of English. I remember how the passion for languages sparked as I found myself excelling at my English lessons. After high school, I pursued a degree in Modern Languages at the Universidad Tecnológica de Santiago. Two years later, a sudden personal loss forced me to put my career on hold. Meanwhile, I worked for an NGO where my duties included translating environmental documents. It was then that I fell in love with the intellectual challenge of taking a Spanish text and going through the process of conveying its meaning in English.
Hence, in 1993, I started my first translation business in partnership with my sister, who was also bilingual. However, we dissolved the business that same year, this time due to happier circumstances that brought me to the United States. In 2000, after a seven-year hiatus, I resumed my translation calling and accepted a job as the in-house translator for my local school district. There, I worked as a translator, community interpreter, and cultural liaison. I served as an interpreter trainer for the district's Special Education department, and set the district's standards and guidelines for translation, which included creating formal glossaries. I learned the ropes of translating and interpreting in the areas of education, communications, and marketing. Eight years later, I felt ready to become a freelancer again, and began translating for direct clients and collaborating with colleagues. From 2008 to 2012, I was a part of the language access department of Children's Medical Center Dallas. I worked for them on an hourly basis and gained valuable experience through the translation, editing, and proofreading of health-care documents used primarily for patient education.
On her favorite project, and the underestimated challenges of translating for education
One advantage of specialization is that it gives translators and interpreters the freedom to choose projects they find meaningful. I am fortunate to work in fields oriented toward nurturing, empowering, informing, educating, and caring for audiences of all ages and backgrounds. Therefore, I have participated in many meaningful projects. If I had to choose a favorite, it would be the Sesame Workshop's Little Children Big Challenges Community Guide. It gives me great satisfaction and a sense of pride to have contributed as a Spanish proofreader to the production of a resource that has reached and impacted a large segment of the communities in the United States.
Translators and interpreters working in education and community relations understand that, while texts in these fields may seem simple to an outsider, many are complex and challenging. That is, rendering the intended meaning within the appropriate context for the receiving audience is an involved process that entails a thorough understanding of and insight into the subtle differences between the source and target languages and cultures. This particular experience was rewarding in several aspects, including the opportunity to work on a diverse team of recognized professionals for a widely renowned nonprofit organization.
What keeps her invested, a common misconception, and the successful translator's nature
My favorite aspect of translation is the intellectual and creative challenge of transforming the source text into meaning for the audience that will receive my translation. This leads me to touch on the common misconception that if one is bilingual or a polyglot, then one can automatically become a translator. This is far from the truth, since, in addition to the ability to speak more than one language proficiently, there are other attributes that, I dare say, should be second nature when performing our jobs. These include curiosity, perspective, creativity, critical thinking, research skills, and a passion for learning and for other cultures, to name a few. The combination of these elements facilitates the translated message in such a way that the author and the reader become inevitably engaged in the dialogue. Consequently, in my process, I involve analysis, research, critical thinking, creativity, and ethics to convey meaning accurately and without bias.
One of her favorite tools for reviewing translations
Translators and interpreters of the 21st century enjoy many advantages, thanks to the Digital Age. We can utilize software and applications that make us more productive and marketable. There are some that have become almost indispensable for my day-to-day work and help me deliver quality and accuracy. One of my favorites is the ReadAloud text-to-speech tool, which allows me to implement excellent quality control when editing and proofreading. Particularly when it comes to large volume of words, this app (which is compatible with Windows 10) relieves the tediousness of reading nonstop. For instance, it reads my English content to me aloud while I carefully and simultaneously read the Spanish translation in search of omissions, typos, redundancies, and conceptual and syntactical inconsistencies. I especially like that it reads the content directly from my clipboard without the need to paste it into the application. This app is functional and essential.
Advice for new translators, and her plans for the future
What I wish I had known when I started out (besides having the same level of proficiency in my two working languages), is that it was fundamental to invest time and effort from the very beginning in formal training. Whether it is majoring in T&I, completing a certificate of studies in T&I, or becoming certified, anyone who wants to start in the industry should consider seeking venues to acquire professional training. After I was already working as a translator in the United States, I realized the need to formalize my skills if I wanted to brand myself as a professional. I found the American Translators Association and its Spanish Language Division, whose many mentors led me to local T&I trainings and the translation program at New York University. Investing my time in formal training has made a big difference in my career. And, as a lifelong learner, I am already planning to pursue a graduate program that will further enhance my translation skills.
Image credit: Pixabay
---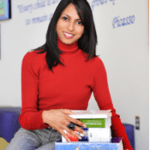 Rosario Charo Welle is a freelance Spanish-English translator and editor, serving direct clients and partnering with colleagues. For the past 17 years, her working expertise has been concentrated in the fields of education (Pre-K-12), public media and communications, marketing, and health care.
A member of ATA since 2001, she is the current Administrator of its Spanish Language Division (SPD) and leader of its Leadership Council and committees. Charo graduated magna cum laude with a BA in Communications from the University of Denver and holds a Certificate in Translation Studies from New York University. Email: charowelle@veraswords.com.
Subscribe to The Savvy Newcomer