Review of the ALC 2015 Industry Survey©

By Helen Eby
Reblogged from the ATA Interpreters Division blog with permission from the author (incl. the image)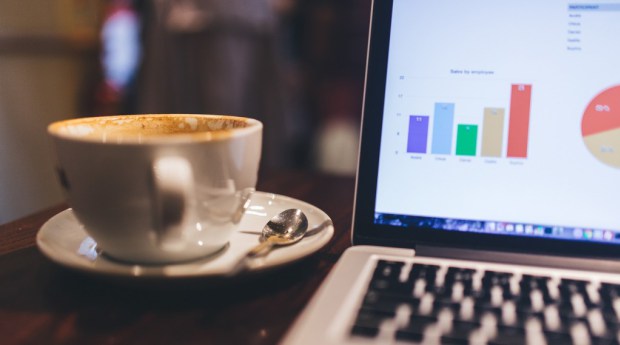 Founded in 2002, the Association of Language Companies (ALC) is a US-based trade association representing businesses that provide translation, interpretation, localization, and other language services. Its goal is to deliver timely information to its members to generate more sales, increase profits, and raise awareness of the language industry. The ALC 2015 Industry Survey© is a key benefit distributed free to all its members who participate in the survey and at a reduced rate for members who elect not to participate. Non-members who did not participate in the survey can purchase it for $350. Information from the ALC 2015 Industry Survey is provided in this article with the permission of the Association of Language Companies. ALC has three membership categories: Language Service Companies in the US, outside the US, and Vendors to Language Companies. This review focuses on the results for US-based language companies.
Most companies (81%) provide services in more than five languages. According to the US Small Business Administration (SBA), Translation and Interpreting Services are a subsector of Professional, Scientific, and Technical Services. The language services industry is undoubtedly dominated by very small businesses, since only 8% of respondents report having more than 51 employees, of which between 15-20% telecommute at least 20 hours per week.
When looking at the different areas of interpreting/translation, healthcare (29%), legal (19%) and government (19%) represent the bulk of the revenue for language services mostly in translation (55%) and interpreting (42%). US-based language companies report having a median of 120 independent contractors with the vast majority of the work (89%) done by freelance interpreters/translators. In contrast, only 55% of editing is done by freelancers.
Language companies are focusing their resources on providing real quality. Despite all the hype and controversy, machine translation (MT) (including human post-edited MT, of which 90% is done by employees), represents a negligible source of income (4%). A breakdown of the revenue shows that while translating documents represents 79% of the income, desktop publishing (12%), localization (9%), and project management (5%) do not generate quite as much. Happily, 90% of respondents have their translations edited by a second translator-linguist and 32% are reviewed by a monolingual reviewer. This shows that language companies are adding real value to this industry by taking a team approach to translation consistent with the ASTM F2575-14 translation standard.
Despite all the advances in remote interpreting, onsite continues to generate 72% of the revenue and telephone only 20%. Video remote interpreting and equipment rental account for the remaining 8%. There is unfortunately no breakdown between pre-scheduled and on demand remote interpreting. This would be very useful data since they rely on very different business models.
Surprisingly, only 15% of those surveyed report having ISO certification, though 90% saw improved internal efficiency when certified. Though the ALC survey does not specify which ISO standard these companies are certified to, it most likely refers to the ISO 9000 family of quality management systems standards. These standards are designed to help organizations ensure that they meet the needs of customers and other stakeholders while meeting statutory and regulatory requirements related to a product. Over one million organizations worldwide are ISO 9001 certified by a third party, making this ISO one of the most widely used management tools in the world today.
There are, however, language industry-specific ISO standards (ISO TC37). According to a 2012 Canadian survey, only 12% of English respondents and 7% of French respondents actually use ISO TC37 standards. The most widely used ones in Canada are those related to terminology:
ISO 30042 Systems to manage terminology, knowledge and content – TermBase eXchange (TBX)
ISO 704 Terminology Work: Principles and Methods
ISO 639 Language Code List Series
ISO 12620 Data Category Registry
The high reliance of the language services industry on independent contractors coupled with the very small size of these companies underscores the high level of interdependence between companies and freelancers as well as the precariousness of the interpreting and translation professions. Unsurprisingly, the survey reveals that some of the top challenges language companies face in the US and Europe are pricing pressure and finding qualified interpreters/translators. These challenges are shared by freelance interpreters/translators and are an area ripe for joint advocacy. They also build a stronger case for sponsoring more interpreter/translator basic training and continuing education tailored to the needs the companies have.
Subscribe to The Savvy Newcomer