Using SlideShare to Embed PowerPoints in a Website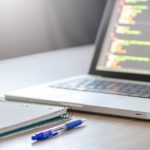 SlideShare is a slide hosting service owned by LinkedIn that allows users to upload presentations, either privately or publicly, to a website. This tool can be used for a variety of applications, including to upload presentations of useful resources for sharing with the public or a select audience, as well as to share sales and advertising information with your target audience. For instance, we used SlideShare to embed the Buddies Welcome Newbies introductory slideshow into this Savvy Newcomer post in 2016.
To get started using SlideShare, go to https://www.slideshare.net/ and click "Login" in the top right corner. Since SlideShare is owned by LinkedIn, you can log in using your LinkedIn or Facebook credentials. I recommend using your LinkedIn login so you can easily and quickly upload slideshows to your LinkedIn profile and share useful resources with your connections!
Once you have logged in, click the orange "Upload" button in the top right corner of the screen. You can drag and drop or navigate to upload an existing PowerPoint, PDF, OpenOffice Presentation, Word document, or other supported file. Now that you have selected a file, be sure to give it an appropriate title, description, and category so that people will be able to discern the purpose and contents of your file. You can choose to make the upload public or private, depending on how you want to use it.
Public files can be found and browsed by anyone with a SlideShare account, while private files can only be viewed by individuals with the private link and password you send out after the slideshow is published. If you want to share the slideshow with select others, be sure to choose "Private – anyone with link" from the dropdown menu at this stage. You can also add tags, which are keywords that are relevant to the contents of your upload or to the people who will be viewing it. This will allow others to find your upload more easily in search results. Next, click "Publish."
Now that your document has been published, all you need to do is embed it in your desired webpage. You can share slideshows and other documents by embedding SlideShare files in blog articles, your own company website, a LinkedIn post, and more. To embed the file into another site, click the "Share" button under the SlideShare player while on your newly uploaded file page. You will see a variety of sharing options, including email, embedding, WordPress shortcode, and a direct link. To embed the file in a webpage, select all of the text in brackets (<>) under the Embed header and "Copy" it.
Now, go to the code page for the webpage on which you would like to embed the slideshow and "Paste" this text. Once you have saved or updated the code, you should see the slideshow appear on the site as an embedded file. You will be able to see how many slides there are, click through each slide, and share the slideshow with other users (if the privacy settings allow). You may have to work within the settings of your website or blog's layout and design menu to adjust the size of the slideshow on the page. If the site on which you want to embed the file is a WordPress site or blog, you can use the "WordPress" code option instead of the "Embed" code.
To change whether your slideshow is public or private, go back to the page that shows your file in SlideShare. By clicking "Privacy Settings" under the slideshow player, you can adjust the visibility of the upload and choose whether or not you want users to be able to download your file.
SlideShare offers a multitude of ideas on how to use their tool via slideshows, provided by both users and SlideShare itself. We encourage you to take a look and see how this service may be useful for your blogging, social media, advertising, or file-sharing needs!
Readers, how have you used SlideShare or how do you hope to use it in the future? We would love to hear your ideas!
Header image: Pixabay
Subscribe to The Savvy Newcomer