Linguist in the Spotlight: An Interview with Maryam Abdi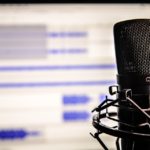 In this second installment of our "Linguist in the Spotlight" interview series, Maryam Abdi, Somali-English translator and interpreter specializing in law, reminisces about how and why she ultimately chose a career in translation and interpreting (T&I) over law school, the elements of successful entrepreneurship for translators and interpreters, why she encourages new translators to think beyond their passions when it comes to specializing, and the pros and cons of working in a language of lesser diffusion.
Law-school hopeful turned translator-interpreter
In my third year of university, I interned at the San Diego County District Attorney's Office and I found myself—like many aspiring lawyers—stuck doing clerical work. I wanted to get a "taste" of the legal profession before making the big investment of attending law school. I figured the best way to get my feet wet was to work as a court interpreter and legal translator. I had an excellent grasp of my language pairs (I grew up bicultural and bilingual) and proceeded to research how to become a freelance translator and interpreter. To launch my translation career, I applied to translation agencies while simultaneously working on my translation and interpreting skills.
After several months of experience, I enrolled in the California Court Interpreters Program to take the exam and get registered as a court interpreter. The learning curve was steep, since I was building my interpreting skills from scratch. It was challenging, but I loved the process every step of the way, because I was determined to succeed. After I graduated from the University of California, San Diego (UCSD) with a year of interpreting and translation experience under my belt, I came to the decision to not go to law school. At the time, the market was flooded with new law school graduates, and jobs for attorneys were on the decline. There was high demand for my skills as a Somali translator and interpreter, and the outlook of employment in the translation industry was very promising.
Two passions are better than one, and recognition for her pro bono work as a translator-interpreter
In primary and secondary school, I would spend hours teaching myself languages. In university, I decided early on to pursue a career in law. What I love about working as a court interpreter and legal translator is being able to combine my two passions: law and languages. Besides the perks of being location independent, I find the most gratifying part of my work is helping Somali speakers navigate the legal system and exercise their civil rights. I'm passionate about language access for persons with limited English proficiency. Since 2009, I've been volunteering my interpreting and translation services to pro bono attorneys representing victims of human rights abuses. One of my proudest moments was being awarded The State Bar of California Wiley W. Manuel Certificate for Pro Bono Legal Services for my interpreting and translation volunteer work. In one year, I volunteered over 100 hours in my spare time while running a full-time translation practice.
In hindsight, the importance of entrepreneurial skills for translators and interpreters
Instead of trying to figure things out on my own, I wish I would've reached out to more freelance translators in the beginning to learn from their experiences. Some of the biggest challenges I dealt with early on stemmed from my lack of entrepreneurial skills. Universities prepare students to become employees and don't teach the skills necessary to run a business. The number of freelancers, contractors and temp workers is on the rise worldwide. According to the personal finance company Intuit, by 2020 more than 60 million members of the US workforce alone will be contingent workers; full-time jobs are on the decline. Translators who strive for success and longevity in their careers must aim for mastery in their profession and learn to negotiate, build a network, sell, and effectively communicate with clients.
Advice on how to avoid pitfalls in one's early career and choose a specialization—wisely
Besides working on the mastery of translation and interpreting skills (which is a lifelong pursuit), my tip to newbies is to carve out a lucrative niche for themselves so they can find quality clients. On average, a lot of new translators spend too much time tweaking their website, designing business cards and agonizing over their rates; these are all important components of running a successful translation business, but they aren't what should be focused on initially.
Instead, translators and interpreters should test their specialization to see if there's sufficient demand for their language pairs in their specialization. This requires them to "listen to the market" by talking to others with the same language pairs, project managers or potential clients in order to gauge demand. Choosing a specialization haphazardly by following a passion is how many translators find themselves struggling to find clients. It's difficult to create demand. Strategically selecting an area of expertise takes more work up front, but helps many translators avoid "dead-end" specializations and clients that don't have the ability or the desire to pay for quality translation services.
The challenges and rewards of working in a language of lesser diffusion, and the growing competitiveness in T&I
I work in a niche language. Unlike widely spoken languages, there are limited resources available in the Somali language. For example, most of the dictionaries are outdated and haven't kept up with modern Somali. This poses a challenge for many Somali interpreters and translators who want to improve their language skills. In the beginning of my career, I tried to enroll in interpreting and translation certificate programs, but realized they were all created for more prominent languages. I also noticed there was a limited number of online and offline courses available to translators and interpreters of languages of lesser diffusion. Although this may appear to be a disadvantage, working in a less common language has helped me think outside of the box when it comes to maintaining my interpreting and translation skills.
Over the years, I've created a number of glossaries for my specialization that I've shared with other Somali interpreters and translators. Creating glossaries and reference guides has significantly boosted my translation and interpreting skills. Collaborating and consulting with other Somali translators in my specialization and having my work reviewed by colleagues has also been tremendously helpful in refining my professional language skills.
I also try to learn from other industries as much as possible, especially from my target market. I do this by taking continuing legal education workshops, which have dramatically improved my background knowledge in my niche. The barrier to entry in the translation industry is low, and the profession is only going to get more and more competitive in the near future. I have found that high-value clients want to work with translators and interpreters who are experts in their industries. Simply being "good enough" as an interpreter or translator isn't sufficient to break into the premium market. By taking continuing education courses created for my target market, I've not only positioned myself as an expert in my specialization, but I've improved my professional language skills.
---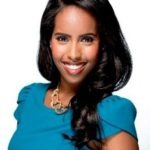 Maryam Abdi is a registered Somali court interpreter and the owner of Expert Somali Translations, a boutique firm offering Somali > English translations and cultural consulting services to legal and government sectors. Maryam holds a bachelor's degree in political science/international relations from the University of California, San Diego (UCSD). She is a recipient of the State Bar of California's Wiley M. Manuel Award for Pro Bono Legal Services, for her volunteer work as an interpreter and translator for victims of human-rights abuses.
Subscribe to The Savvy Newcomer