Linguist in the Spotlight: An Interview with Izumi Suzuki

The five interviewees featured so far in our Linguist in the Spotlight series possess a collective 100-plus years of experience. This week's interviewee boasts nearly half that on her own. Izumi Suzuki, who has worked an impressive 40 years as a translator and interpreter, is an ATA-certified translator in Japanese<>English (both directions!), as well as a certified court interpreter.
Of Izumi's several specializations, at least one may surprise readers: classical ballet. (Read on to learn about her own dance career!) Her other areas of expertise include the perhaps less artistic, but no less formidable, areas of production control, quality assurance, and the automotive industry.
To highlight Izumi's long-term commitment to the professions (she's one of about 600 ATA "life members"), and to glean insight from her significant experience, we asked her to share what has kept her going all these years. As someone who has adapted to tremendous change in the professions over the decades, she also offers advice on how newcomers can cope with an evolving landscape in the fields of translation and interpreting.
On what has motivated her long-term ATA membership and commitment to the professions all these years
First of all, I joined ATA to take the certification exam. Then I went to a conference and attended Japanese Language Division sessions. I was blown away by the fact that so many Americans were speaking fluently in Japanese, and the sessions offered me so much to learn. The proverb that came to mind was「井の中の蛙大海を知らず」: "A frog in the well cannot conceive of the ocean." I met many colleagues, made many friends, and learned so much from them. I have also received many jobs since I became certified.
Then I was asked to be a grader, later the division administrator, and finally, a member of the ATA Board. The more I got involved, the more I learned, and the more friends I made. These volunteer activities benefit not only other members, but the volunteers themselves. Currently, I serve as a member of ATA's Interpreting Policy Advisory Committee (IPAC) and the Certification Committee. The results we get from these committee activities are rewards to me.
Advice for newcomers on how to adapt to advancing technology: If you can't beat them, join them
When I started translating, I used a typewriter, then a word processor, then a computer. Now I use memoQ. As new software emerges to make translation more efficient and more accurate, new translators should adapt to whatever technological changes come in. Given the progression of AI translation, proofreaders will be needed more and more in the not-too-far future, and translators must be ready.
In interpreting, technologies are coming in, too, such as remote interpreting. New interpreters should be prepared to use devices that support that type of interpreting. Also, mastering note-taking using iPad, etc. would help, too.
However, the fundamental skills for translation/interpreting will not change, and we should keep striving to improve our skills.
Classical ballet, or the story of how a Japanese translator came to translate French
My favorite project has been translation work for the Royal Academy of Dance in England. I am a former ballet dancer (I still take classes almost every day), so I know the exact meaning of ballet terms, all of which are in French.
I occasionally translate materials for ballet-teacher training. Since I teach ballet from time to time, I thoroughly enjoy the content that I translate. This is my dream job. What would be even dreamier would be to interpret for a famous dance company when they visit Japan. I'm still waiting.
What is your favorite part of your work as a translator-interpreter?
I was trained as an interpreter, so I prefer interpreting. Interpreting will make you meet new people, which I love. It's not just meeting people—you become that person that you are interpreting for a short time. In other words, you live his/her life, just like an actor does, and you get paid for it. What a luxury it is! I have met people who are the best in their fields, and I can always learn a lot from them.
A useful tip for budding interpreters and translators: Know your limits, but don't limit your opportunities
Do not take an interpreting job if you don't think you can handle it. In case you do have to take such a job (like when a client is desperate and says they don't mind even if it's not your area), make it clear that your knowledge is limited and that you need materials to study beforehand. If no materials are available, then you'd better reject the job. Once you get materials, study hard, ask someone who knows the subject, and memorize terminology.
This applies to translation, too. You may think that you have time to research and check your translation via the internet, but usually there is a deadline. You may lose time for sleep. Then the job is no longer worth doing, and your product will not be good.
To break into a new area, I recommend teaming up with someone who knows the subject so that you can learn. As you do it over and over, you'll become good at it sooner or later. The most important thing is to GET INTERESTED in the subject once you take a job. This will motivate you to keep going.
---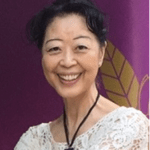 Ms. Suzuki established Suzuki-Myers with her late husband, Steve D. Myers, in 1984. She is certified in Japanese<>English translation by the ATA. Currently, she serves as a member of the ATA Certification Committee and the Interpreting Policy Advisory Committee.
Ms. Suzuki is also a state-certified J<>E court interpreter. She is a founding member and former president and board advisor of the Michigan Translators/Interpreters Network) (MiTIN), an ATA chapter. She is a member of the Interpreting Committee of the Japan Association of Translators (JAT) and the National Association of Judiciary Interpreters and Translators (NAJIT). She is also Secretary of the Japan America Society of Michigan and Southwestern Ontario.
Subscribe to The Savvy Newcomer