Pursuing the Translation Dream: Promoter of the Profession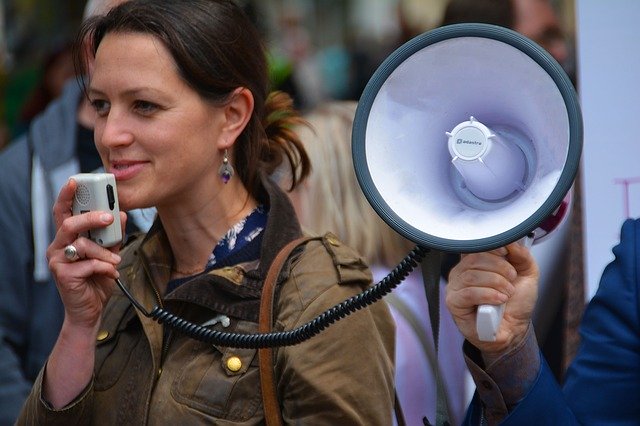 Since we last visited ATA's Self-Evaluation Questionnaire for Translators we hope you've had a chance to practice the items we discussed in section 4, "Professional Demeanor." It can be a challenge to develop a professional mindset and apply it to all your business interactions, but we're confident that you've done so skillfully.
Now that you've mastered what to know before the phone rings, what to know after the phone rings, how to keep the phone ringing, and developing a professional demeanor, we're ready to move on to the fifth and final installment of this series on how to achieve a successful professional career in translation. Today we'll explore the steps to becoming a "Promoter of the Profession," not only to gain respect from your peers and colleagues, but also more appreciation for your career from your friends, family, and acquaintances. We hope this prompts you to become a more active proponent and spokesperson for the translation and interpreting professions in your everyday life.
In conversation, whenever appropriate, do I bring up the words "translation," "translator," and "interpreter" in order to further the public's awareness of the profession and its significance?
Mentioning what you do is a signal that you like it and you're proud of it. Anytime I meet people who don't like to talk about their jobs outside their workplace, it's a sure sign to me that they don't enjoy what they do! Talking about translation and/or interpreting with your personal and professional networks sends a message that you're invested in your career and enjoy it for reasons other than simply the financial gains it may bring.
When you do discuss translation and interpreting with friends and family, try to be aware of any misunderstandings they may have about your profession. You may be the only translator they know! Make sure to listen carefully to how they ask or talk about your job in order to gently correct any myths they may have adopted about this profession. (For example, friends may assume you translate in both directions, that you speak lots of different languages, or that you only work in hospital settings when they hear "I'm a translator.") Try not to diminish what you do in an effort to be modest; if you're genuinely proud of your job, don't downplay it! Don't be afraid of admitting you're fluent in another language and that you earn a good living doing what you do. It can be tempting to modulate your conversations with false humility, saying you're "just" a translator or even choosing to refer to yourself as a "freelancer" instead of a "small business owner." These small changes in the way we talk about our work can make a big difference in how people perceive us.
Would I consider doing outreach work for the profession by talking to high schools, participating in college career days, submitting articles about the translation field to general interest publications, writing letters to the editor, speaking at business community networking meetings, or informing new translators about professional associations and conferences, etc.?
One very meaningful way to promote the translation and interpreting professions is by talking to future generations about the importance of the work we do. ATA has an entire School Outreach team to encourage linguists to do this very activity! Teaching others about the work of translators and interpreters is a great way to both inform the public about the professions and also learn more about it yourself. By researching and preparing for these events and publications you may learn things you didn't know and make connections you wouldn't otherwise have made. Promoting the profession through outreach can be as simple as visiting your child's classroom on Career Day or writing a letter to the editor of your local newspaper to share an interesting update about your profession. Whatever platform you may have to share information with others, consider it an opportunity to broadcast the fact that translators and interpreters play a crucial role in many of the everyday products and processes we take for granted.
Here's a challenge for you: next time you are given a platform to share information with a group of people, try to mention your work in the fields of translation and interpreting. Slip in the fact that you speak multiple languages. See how many people come up to you later and want to know more! Perhaps this will even present more opportunities to share with a broader network of people or allow you to make connections that could benefit your business.
Am I interested in serving as an active volunteer or officer of a professional translator or interpreter organization?
Volunteers power our organizations! To volunteer in a professional association means to contribute your time and effort without pay; it can be a thankless job but it has the potential to benefit all your fellow translators and interpreters, not to mention the generations of professionals who will come after you. Involvement in professional organizations can come in many forms; within ATA alone there are volunteers who coordinate the Mentoring Program, School Outreach Contest, divisions, committees, certification program, and much more. If you're interested in getting involved but don't know where to start, see this ATA Chronicle article for some ideas.
Contributing time and energy as a volunteer can send some very powerful messages about you as a promoter of the profession; it tells onlookers that you care about your profession. Dedicating time to furthering the mission of translators and interpreters shows that you are committed to this career. Joining forces with fellow professionals says you're a team player and that you collaborate and cooperate well with others. What do your current volunteer activities say about you?
Do I continue to be alert to what it is I do not yet know?
Part of being an advocate for the translation and interpreting profession is realizing you'll never know all there is to know about it. As a promoter of the profession, you're constantly on the lookout for new developments and changes that impact your work, and you use these updates as an opportunity to broaden your horizons and spread the word about your profession to new outlets. This may take the form of attending conferences, following newsletters and blogs, or just staying in touch with fellow professionals.
Do I enjoy the translation business?
People who don't like what they do prefer not to talk about work. But if you love your job as a translator or interpreter, you'll be bursting to share what you do with everyone around you! Focus on the aspects of your job that you enjoy; make a list if you have to, and be sure to share these perks with the people around you as you promote the profession and, as a result, promote translation and interpreting professionals everywhere.
Thank you for joining us for this journey in pursuing the translation dream; we hope it's landed you closer to achieving your goals and helped you find success!
Subscribe to The Savvy Newcomer