Should Translators Work for Free?
This post was originally published on Holly-Anne Whyte's blog. It is reposted here with permission.
I work in the international development sector so this question is very close to my heart.
I know that my clients do fantastic work and do, in some cases, rely on volunteers to make that work happen. But the very fact that my clients work with me says something important: they understand the value of translation and the ethics of paying for skilled work.
I've been working on versions of this post for some time and have never produced a version I'm happy to publish. This is a sensitive issue and I know I'm sure to offend some. However, I'm due to speak on a Spanish Network panel next week and I need to get my thoughts in order and have somewhere to direct people to avoid derailing what will certainly be an interesting discussion.
Below I outline why I think working for free for non-profits is almost always damaging to the profession and the non-profits' work, and sometimes even unethical.
1. Translation adds value and is key to the core mission of many non-profits
Here I am talking in particular about Western non-profits working in the "Global South" in communities that don't speak their language. If these organizations aren't using skilled translators and interpreters to communicate with the people they claim to serve, they cannot listen effectively, local people cannot share their knowledge and needs on equal terms and organizations cannot claim their processes are participatory.
Listening was a key theme at the BOND conference this year (on the theme of decolonizing aid) and the complete failure to mention translation even once dismayed and disappointed me. This oversight is a problem I hope we'll be better positioned to address through our new ITI International Development and Cooperation Network.
2. Skilled work merits and needs commensurate remuneration
I see my work in this sector as providing a valuable service that promotes justice and human rights, not as an act of charity or goodwill (I discuss these different approaches in my post here). This means that I invest a lot of time, money and energy in learning about my specialist areas and the issues faced by the development sector. This investment would not be compensated by working in the for-profit sector alone. This means that if translators working in the non-profit sector aren't paid, they simply can't afford to specialize in the relevant fields.
While this is a practical observation, I also believe we have a moral right to decent pay like any skilled professional providing a valuable service, regardless of our client's legal status.
Translators who invest in specialized skills so they can provide a valuable service to the non-profit sector must see a return on their investment, just as the NGOs they work with should see a return on their investment in translation.
Doing the occasional pro bono job is, of course, viable. But I always ask myself whether I have the requisite skills and whether I should be paid based on all the other arguments I set out here.
3. Making volunteering a route into the profession or a way to gain the requisite experience is exclusionary
A huge problem in the non-profit sector more widely, like unpaid internships (or any work for free) as a way into a jobs market, this route is only open to those who can afford it. Making a career path contingent on working for free shuts out those who cannot do so. This is in part why translation is dominated by the middle classes and career changers; they can afford the start-up costs. Non-profits should not be exacerbating this situation, which further disadvantages those already most disadvantaged at the very start of their careers.
4. Unpaid work, especially in "smaller" languages, takes work from people in places targeted by non-profits
Local people, who speak the languages that the non-profits should be using, are priced out of the market when they simply can't compete with linguists willing to work for free. Perhaps it is fair to argue that the skills just aren't there to supply the market in so-called developing countries. I don't know whether this is true (I doubt it), but it is irrelevant. Destroying the market for paid translation disincentivizes potential translators from pursuing the requisite training, exacerbating a negative no skills, no jobs cycle.
5. Volunteering is not a good way to gain experience
Lots of translators use volunteering as a way to gain experience and, of course, no one could argue that you don't gain experience volunteering. I would argue, however, that you don't gain the right experience because your clients are simply not going to demand of you what they would if they were paying. Non-profits know they cannot demand the same quality of volunteers as they would paid contractors, so they are less likely to complain or provide constructive feedback that early-career translators can learn from. What's more they're spending time they could have spent on proper training on churning out low-value translations for no pay in the name of experience.
6. Non-profits have budgets and we should be advocating for translation to be prioritized
Translation is not optional for many non-profits, particularly when they are implementing or funding projects in countries where they don't speak local languages. It is essential for consultation, participatory planning and evaluation. You cannot decolonize aid without it. To me, that says that translation and interpreting should take pride of place in budgets and never be slotted in as an afterthought.
7. It devalues translation skills in general
Non-profits pay for a wide range of services and have a large number of salaried staff and paid contractors. The idea that it is acceptable not to pay translators stems in part from the belief that anyone can translate if they can speak two languages. We translators know that this is not the case. We have a responsibility, whether acting alone or through our professional networks, to stand up for our profession, to help clients understand what it takes to translate well and to communicate the value we offer.
8. It is unnecessary
I did very few volunteer translations when I was starting out and quickly stopped doing most to focus on CPD and paid work. I now only do the occasional short blog post for UNICEF DRC that wouldn't otherwise be translated. They aren't core to the project's mission and I've been doing them since I started out.
When is it okay to translate for free?
For me, the only times it's ethically acceptable to work for free are on very low value projects that wouldn't be translated otherwise (that would exclude mission critical documents, funding requests, reports, evaluations, engagement documents and campaign materials); occasionally when individuals need help and don't have the funds to pay; and when there is an actual all-hands-on-deck emergency, (i.e. natural disaster). Even in the latter case, many of the relevant documents should have been translated, by a qualified translator for a fee, in advance.
This might seem like a hard line to take and I don't remotely expect everyone to agree with me. But I know I'll be asked the question, so here you have my answer.
NB: This post is by no means meant as a judgment on anyone who works pro bono, especially early career translators. I do hope though that it will give you the confidence to say no to unreasonable requests and help you argue for the value of your skills. Getting started as a translator is hard, too hard. I'm planning a post on what we can do as an industry to improve that situation, and I'll link it here (if I remember) when I'm done.
---
Author bio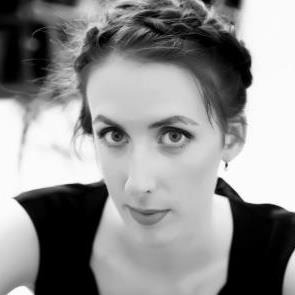 Holly-Anne Whyte is a freelance translator, working from French and Spanish into her native English. She specializes in translating documents at the intersection between human rights, sustainable development and social sciences. Holly mainly works with small-to-medium NGOs and specialized agencies. Values-driven in her business, she has always sought to be intentional about her work and how best to develop her skills.
Subscribe to The Savvy Newcomer