Savvy Diversification Series – Offering Consulting Services to Other Freelancers
The Savvy Newcomer team has been taking stock of the past year and finding that one key priority for many freelance translators and interpreters has been diversification. Offering multiple services in different sectors or to different clients can help steady us when storms come. Diversification can help us hedge against hard times. With this in mind, we've invited a series of guest authors to write about the diversified service offerings that have helped their businesses to thrive, in the hopes of inspiring you to branch out into the new service offerings that may be right for you!
As a freelancer, how many times have you had a new business idea, or thought of a new career direction, and wondered:
Am I going about this in the right way?
Is this idea viable?
Am I crazy for thinking about doing this?
As a full-time freelancer since 2002, I've asked myself these questions many times over nearly 20 years of self-employment, and I've also answered these questions for other freelancers. One-to-one consulting services are, in my opinion, an untapped diversification strategy for many freelancers, and a strategy that I would encourage other freelancers to pursue in a targeted way.
Simply put, why should you consider offering consulting services in areas in which you're an expert? Because lots of other freelancers probably have the same questions that you've spent a lot of time and energy figuring out. I published the first edition of my book, How to Succeed as a Freelance Translator, in 2006, although I had only been freelancing for around three years myself. Looking back on it, I often say that I started doing consulting for other freelancers sooner than I probably should have, but my reasoning was simple: I really struggled with the practical business aspects of launching and running a freelance business, so other people probably did as well, and they were probably willing to pay something for that advice.
When I started out as a freelancer, I had a lot of very basic questions:
Invoicing: Do I just type out "Pay me $75" on a Word document? What information goes on an invoice?
Getting paid: How do clients generally pay? Do I need a business bank account? Should I take credit cards, and if so, how?
Record-keeping: What kinds of business records should I keep, and what tool should I use to keep them?
And the list goes on…back in the early 2000s, there were very few resources on the business aspects of being a freelance translator, so I created my own materials and started selling them to other people. First, I wrote a book; then, I started an online course, called Getting Started as a Freelance Translator. Over time, those morphed into my small company, Training for Translators. This has turned into a significant revenue stream for me, but more importantly, it's satisfying to know that this advice helps other freelancers earn more money, enjoy their work more, and produce better translations.
I've also benefited from consulting services offered by other freelancers. In 2018, I decided to pursue my longtime goal of training to be a court and conference interpreter. My first question was, "Am I crazy?" I was 47 years old, a French B speaker living in the US, not near any well-established conference interpreting programs. I first sought advice from French and Spanish interpreter Athena Matilsky, and paid her for a one-hour consulting session to run my ideas by her. This was incredibly helpful, because she helped me see that a) I wasn't crazy, but/and b) it would take a lot of time and work to bring my interpreting up to a professional level. Because Athena gave me such great advice, I stuck with her as an interpreter trainer, and I ultimately passed the Colorado French court interpreter certification exam and then (a silver lining of the pandemic…) did a Master's in conference interpreting when the Glendon College program went online. Once I graduated, I did individual consulting sessions with three different established conference interpreters, asking for their advice on how to pursue remote and in-person conference interpreting work. Again, their advice was invaluable and saved me a great deal of research and frustration.
If you'd like to offer consulting services as part of your freelance business, here are a few tips:
Offer consulting only if you are willing to share real-world, tangible knowledge, rather than general information that can easily be found online. For example I tell my consulting clients that they can ask me about rates, income, specific marketing methods, what I write in my client prospecting e-mails, how I decide how much to charge, pretty much anything except the names of my clients.
Consider any area of freelancing that you've struggled with and overcome: business skills are a big one, but don't stop there! Think about how many people battle with learning to use various pieces of software (translation memory, dictation, subtitling, etc.), freelance bookkeeping methods, running online ads, passing a certification exam (make sure you comply with any restrictions issued by the certifying entity), improving your translation or interpreting skills in a certain specialization.
Consider starting a blog or podcast to share your knowledge and raise your profile. Since starting my blog in 2008, I've published almost 1,000 posts. Chances are that if you Google something related to becoming a freelance translator, you'll find one of those articles. In turn, that drives business to my online courses and consulting services.
Think about various delivery methods: the simplest is just to charge an hourly rate for individual consulting via Zoom or phone, but you can get creative: have an "ask me anything" option where you'll record a video response to one question for a set fee; write a short guide about a targeted problem and sell it as a PDF; teach classes or webinars on your own platform or someone else's, etc.
Consulting services can be a great way to boost your income while serving the needs of other freelancers. I've seen the benefits first-hand, as both a provider and consumer of consulting services, and I'd encourage other freelancers to branch out into this area as well!
This blog post was edited by Kevin Hull of The Savvy Newcomer team
---
Author bio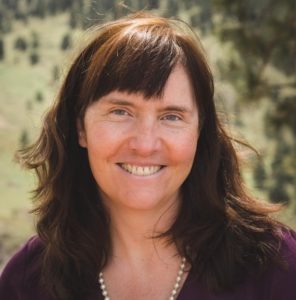 Corinne McKay, CT is a past president of ATA and an ATA-certified French>English translator. A Colorado court certified French interpreter, she is the founder of the online course platform Training for Translators. Her book, How to Succeed as a Freelance Translator, is a go-to reference for the profession with over 12,000 copies in print. She specializes in international development, corporate communications, nonfiction book translation, and legal and conference interpreting. corinne@translatewrite.com
Subscribe to The Savvy Newcomer