Year-one Chronicle: My First Twelve Months as a Professional Translator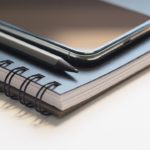 A few days before Christmas I got a thick, imposing envelope in the mail from the Washington State Department of Revenue.
"ACTION REQUIRED: Business Tax Return due January 31" it shouted in bold, red font across the front. Yikes! What have I gotten myself into?
Inauspicious beginnings
Two years ago, I didn't even know that document translation was a real profession. I still remember where I was in late August 2016—surfing the web in a friend's living room in Manaus, Brazil—when I stumbled across a blog post describing the qualities of a successful translator. I thought, People actually make a living doing this? From then on things kind of snowballed.
I immediately began digging deeper. It didn't take long to discover Corinne McKay's award-winning blog about all things translation, and the podcast she co-hosts with Eve Bodeux. I soaked it all in.
By mid-November I was back in the U.S. and taking Corinne's course, Getting Started as a Freelance Translator. I had found my calling and I wasn't looking back.
Baby steps
I formalized my business, Language of the Americas, in Washington State in January 2017.
Aside from a one-off gig for a neighbor when I lived in Colombia, I had never translated for pay before. I felt like a high school freshman on the first day of class all over again. Undaunted, and with Corinne's counsel, I began prospecting for work by:
verifying potential agency clients on Payment Practices;
sending out warm emails or—my favorite—paper letters to those prospects, including a polished resume;
fine-tuning my LinkedIn profile; and
creating a business website.
I also started a blog about trends in Latin American agriculture, thinking that would attract clients while keeping me current on terminology in my niche of agriculture. It was a fun exercise, but it wasn't catching anyone's attention, or so I thought. But more on that later.
Peaks and valleys
Initial email and snail mail prospecting was overwhelmingly successful—at least in terms of engaging prospective clients. My response rate was around 50%. This was starting to look easy!
But nobody wanted to send me work. A few "saved my resume for future reference," but, as the days stretched into weeks and the weeks into months, my inbox was still empty. My problem seemed to be a lack of experience. But how do I get that experience?
I had been knocking on the virtual door of one of the larger agencies out there, as I knew they had loads of work and a lower bar of entry. I finally heard back from them after my third application in as many months, and tested onto their roster as a translation editor in the life sciences department. This was my chance to get the experience I needed. I thought of it as an apprenticeship.
As time went by, I learned how to communicate with project managers, how to negotiate bids, how to make tight deadlines, and how to invoice. Everything was so new.
As an editor, I also learned how to research hard terminology, and I found out a lot about the mistakes translators are prone to make, and how to catch them. As a bonus, I was being exposed to Spanish from all over the world, and that, along with floods of technical terminology unique to the life sciences, kept my language skills moving forward. I worked my way up the pay scale within the agency by doing thorough work and being dependable.
Work was steady (by jerks) and interesting, and I was learning lots. That's when I decided to revisit South America.
Remote (im)possibility
Twice in prior months I had successfully travelled with my office on working vacations, visiting family on the other side of the state. On these trips, I had a nice table to work at in a relatively quiet setting. I was digging the 'free' in 'freelance'.
Soon, I had visions of doing the same in South America. In July 2017, I flew to Peru and began what would become a two-month stay in the southern hemisphere. But I soon found I couldn't work reliably.
I needed at least a full day of preparation to get in the 'zone' and a space to call my own, with minimal distractions. During those two months spent in Peru and Brazil, I was simply on the road too much and too often to be able to buckle down and do quality work. And, except in bigger cities, internet was sparse.
Thankfully, my project managers at the large agency (almost) didn't bat an eye when I came back online two months later, and work picked up faster than ever. But it started feeling like time for a change.
The time is write
The Latin American agriculture blog languished while I was away. In a lull after my return, I hammered out a new post about the need for collaboration between the world's agricultural researchers.
As I sometimes do (to ensure that somebody reads my blog!), I emailed the post's URL to the sources whose work I had used to write it. This time, I was in for a surprise.
One of these sources shared the post with his colleagues, one of whom happened to be a communications coordinator for a large, international organization. She read the post, liked my style and grasp of the subject, and asked if I'd like to write freelance for them on an ongoing basis. I thought, People actually make a living doing this?
Ah yes. And so it's back to the freshman books for me.
Goals for year two
In 2018, I'd like to achieve the following:
Secure at least two additional quality clients, both for translation and writing. Diversity in work activities and revenue stream is always a good thing.
Develop a better portfolio of translations that I can share with potential clients to prove that I know what I'm doing, even though I've only been doing it for one year.
Keep learning and keep improving! I've got some good books to read, in addition to staying current on the top blogs and podcasts out there on writing and translation. (I have benefited much from Carol Tice's blog for freelance writers.)
Over to you…
What were some of the notable highs and lows in your first year of translating or interpreting? Do you have any tips to share with readers (and me!) for making that second year a bang-up success? Please comment below!
Image source: Pixabay
---
Author bio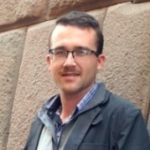 Paul Froese is a freelance Spanish to English translator and writer specializing in agricultural and life sciences content. A native of Walla Walla, Washington, he holds an undergraduate degree in plant science and biotechnology and a graduate degree in crop science focused on plant breeding and genetics. He enjoyed the challenges of his first year (2017) as a freelance translator and writer and is looking forward to continued growth in 2018!
You can visit Paul's website at www.lotamtranslations.com and his blog about trends in Latin American agriculture at www.latinagtrends.com. E-mail him with any thoughts at paul@lotamtranslations.com.
Subscribe to The Savvy Newcomer