By Erin Teske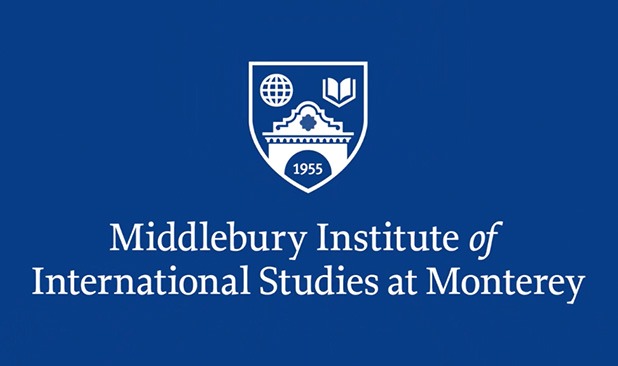 My first glimpse of what it would be like to be a student at the Middlebury Institute of International Studies at Monterey, formerly the Monterey Institute of International Studies (MIIS), came when I received the results of my Early Diagnostic Test (EDT), which is an essential part of the application process. The Spanish program coordinator suggested that I spend a few more months improving my language skills in a Spanish-speaking country before enrolling in the program. When I told her that I was already living in Argentina, she promptly sent me a list of Spanish grammar classes offered in Buenos Aires and even put me in touch with a former MIIS professor who happened to be living around the corner from me at the time.
After starting the program, I could see that my first impression of it—that it is very demanding but the professors go above and beyond to help you succeed—was in fact correct. The schedule can be a bit exhausting, as my week is filled with classes, group practice sessions and meetings. People joke around campus that the translation and interpretation students completely disappear as soon as classes start. I'm not the only one who finds the program challenging. For example, all of the second-year Spanish T&I students got together to watch a movie on a Friday night a few weeks ago, and by 8:30 PM most of us were asleep on the couch!
However, the classes that I'm taking are so interesting and useful that all the hard work really feels worthwhile. All of my professors are practicing translators and interpreters, which means that most of our classes are more practical than theoretical. This also means that our classes might be rescheduled because the professor is interpreting at the annual meeting of the Organization of American States or at a tech conference in Silicon Valley.
MIIS offers four different two-year, on-site master's programs related to translation. These programs are available in Chinese, Japanese, Korean, Russian, Spanish, French and German (all paired with English). The newest is the MA in Translation and Localization Management, which is designed to prepare students for careers as translation project managers. In this program, students only take translation classes into their A (and it's the only program that is also available to those with Portuguese as their A). In addition to translation, the TLM degree includes business courses such as accounting and marketing as well as technology classes like game localization and software localization.
The other three programs (the MA in Translation, MA in Conference Interpretation and MA in Translation & Interpretation) share essentially the same curriculum the first year, including both translation and interpretation classes into and out of English. Everyone takes the same classes because the first year is when people decide which track to pursue. For example, some of my classmates learned that interpretation just wasn't for them, while others switched from "T" to "T&I" because they loved their interpretation classes so much.
During the first semester, the interpretation classes only include consecutive interpretation as you work to build analytical and memory skills. Simultaneous interpretation is added during the second semester. Translation is required during both semesters, and those classes include an overview of the different types of texts you are likely to translate professionally, followed by in-depth practice translating texts from specific fields (technical, legal, political, economic, etc.) during subsequent semesters. All of the hands-on translation and interpretation classes are limited to 12 students and are divided up according to language combination.
The second year is when you decide which track you prefer. At the risk of over-generalizing, if you plan to complete the MA in Translation, you need to drop the interpretation classes. If you decide to pursue Conference Interpretation, you need to drop the translation classes. Finally, if you decide to do Translation and Interpretation, you keep doing both! During the second year you also start to take theory classes, which give many people the chance to work with students in other language combinations for the first time.
MIIS also offers both a Translation Practicum and an Interpretation Practicum during the second year. I'm currently enrolled in the Interpretation Practicum, which has given me the opportunity to get into some of the state-of-the-art interpretation booths on campus to simultaneously interpret live events, including a talk by Mike Beck from the Nature Conservancy. I have also taken the portable equipment to provide volunteer interpretation at community events, including a public screening and panel discussion of the film Girls Rising.
I'm pursuing the Translation and Interpretation degree and I've added the new Spanish Community Interpreting Specialization (which is also offered as a stand-alone certificate program). The MA programs at MIIS are mostly geared towards conference interpretation, for good reason. MIIS is one of only nine organizations in the world that have signed a memorandum of understanding with the UN to train translators and interpreters, and many MIIS alumni work for international organizations or in the private conference market after graduation. This specialization allows students in the Spanish program to round out their conference interpretation skills and prepare to do legal, educational or medical interpreting as well.
While the program at MIIS is definitely demanding, it is also extremely rewarding. It's incredible to look back and see how much my skills have improved over the past year and a half, and I'm constantly inspired by the many MIIS alumni that I have seen go on to do amazing, interesting things.
———————
About the author: Erin Teske is currently finishing the second and final year of the MA in Translation & Interpretation program at MIIS. English is her A and Spanish is her B. She is particularly interested in community interpretation and will also be completing the new Spanish Community Interpreting Specialization. She has a BA in Italian Studies and Feminist, Gender and Sexuality Studies from Wesleyan University.
Subscribe to The Savvy Newcomer