Teacher's Top Ten: Business Practices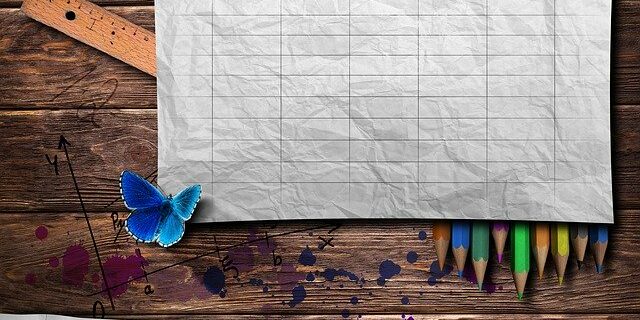 One of the main reasons we encourage students to join ATA is to take advantage of the wellspring of knowledge surrounding best practices—the kind that make working for yourself a smooth ride rather than one riddled with potholes.
Over the years, I have assembled a collection of ATA materials that I share with students and mentees alike. Because when we present ourselves as professionals, we all benefit.
Here then are my top ten professional business practices resources:
10. Questions to Ask Before Accepting a Project This blog post gets you started building a checklist that you should consult when communicating with a client about a potential project. I had a checklist next to my phone for years until I committed it to memory.
09. Translation Certificate vs. Certification This one pairs nicely with What is a Certified Translation. If you're still confused about the difference between a certificate, certification and a certified translation after reading this, go back and read them again.
08. "Hot" Specializations Past President Corinne McKay takes on the question of specializing in her ATA Chronicle column.
07. Transitioning from Classroom to Career in Translation A free ATA webinar from someone who made the transition herself, packed with practical information.
06. Tips For Navigating Your First ATA Conference A rite of passage for many students, the ATA Conference is a transformational experience that for many marks the beginning of their professional career. Because it's an investment, it's a good idea to come prepared, which is what this free ATA webinar does.
05. Preparing to take the ATA Certification Exam While it's intended to be a mid-career exam, many talented students will sit for the exam after a few years. Watching this free ATA webinar will give you an idea of whether you are ready to take the exam, and how to prepare for it if you are ready to take the plunge.
04. ATA Compensation Survey (the Executive Summary is free, and the full report is available to members) One of the hardest issues T&I practitioners wrestle with is how much to charge. The ATA compensation survey provides a context for understanding what colleagues are charging. The full survey breaks things down by language and geography, and is also useful for influencing policy makers. Be sure to spend some quality time with it before you get to number 3:
03. Is This Still Worth It? A classic article by veteran translator Jonathan Hine that walks you through the full process of setting your rates. Bonus hint: look on the ATA website for the US CalPro Worksheet, a spreadsheet file that does the math for you.
02. ATA Guide to a Translation Services Agreement and ATA Guide to an Interpreting Services Agreement Free, editable downloads of modular contract language that you can include and customize to meet your own needs and situation.
And the number one resource I want every student of translation and interpreting to have:
01. The ATA Code of Ethics and Professional Practice and Commentary Far from being a dry, lifeless legal document, the ATA CEPP embodies our professionalism. The accompanying commentary is a living document that illustrates the concepts with easy-to-grasp situations. Since you signed on to uphold it when you joined ATA, you should probably be very familiar with it—and bookmark it.
————————
About the author: Caitilin Walsh is an ATA-Certified French-English translator who delights in producing publication-quality translations for the computer industry and food lovers alike. A graduate of Willamette University (OR) and the Université de Strasbourg (France), and a past-President of the American Translators Association, she currently chairs the ATA Education & Pedagogy Committee. She brings her strong opinions on professionalism as an instructor of Ethics and Business Practices at the Translation and Interpreting Institute at Bellevue College, Chair of the T&I Advisory Committee for the Puget Sound Skills Center (both in Washington State), the ALC Bridge Committee, and the Executive Board of the Joint National Committee for Language (JNCL-NCLIS). When not at her computer, she can be found pursuing creative endeavors from orchestra to the kitchen. She can be emailed at cwalsh@nwlink.com, and you can follow her on Twitter @caitilinwalsh.
Subscribe to The Savvy Newcomer