15 FREE Tools for Translators (and Not Only) that You Might Not Know You Need

By Flo Bejgu
Reblogged from Inbox Translation blog with permission from the author (including the images)
The advancements in technology have made it possible for people of different languages, traditions and customs to come into contact. As was expected, translators and interpreters quickly became essential for society, because they are the only ones who can make conversations between foreign individuals possible. Every translator in the twenty-first century will tell you that it is impossible to get the job done without appropriate tools for time management, productivity, organisation and even translation. Nevertheless, it is not enough to simply purchase an overly-priced product.
One must invest wisely in the right tools, because as any good craftsman can tell you, owning the best one doesn't mean that you will get the job done: you must also know where to start. After scouring the Internet far and wide, we have found the best tools for managing time, increasing productivity, tracking efforts and all in all, reducing workload. Contrary to popular belief, you don't have to purchase proprietary software at obscene prices, because the Internet is teeming with free, open-source software (FOSS) and reasonably priced tools which can be used to make translating easier.
FOSS is very useful, especially since most translators are self-employed. If you are translator struggling with an unstable budget, or simply trying channel work efforts in a positive direction, you will want to know all about these 15 tools, organised in four handy categories: Productivity & Collaboration, Blogging and Social Media, Design, and Security.

 1. Google Drive
Google Drive is one of those tools that freelancers and entrepreneurs simply cannot live without. It's like Google Docs on steroids, because it provides a hefty 15GB space, for free. In addition to this, it has a plethora of features which are extremely useful for business. This cloud storage service can be used for different purposes, especially since it integrates so well with other Google products (such as Google Apps).
Why it is useful for translators:
Besides its organisational and management capabilities, Google Drive can also be used as a collaboration tool. Several people can work on the same document, at the same time, without having the file crash (useful if you have a project with a tight deadline and need to work with someone else). This can significantly speed up the work, and make tracking tasks easier (each action performed by a collaborator is tracked by the software). There is also a handy chat function integrated.
But this is not all, probably the best way is to use it as a very inexpensive (free for up to 15GB) and simple backup tool, you do backup, don't you? To take advantage of this, all you need is to install it and put your most precious files inside the folder that it creates and you are good to go. This way, those files are also copied in the cloud creating a backup. Pretty neat, I'd say! Last but not least, Google Drive is an invaluable tool in a translator's toolbox because it makes sending large attachments (over 25 MB) a breeze, organising data easy, and accessing documents from any location with internet access, possible.
Pricing and plans:Out of all the cloud storage units out there, Google Drive is arguably the best. Recently, prices for the tool dropped dramatically. This basically means that you can get ten times the storage that you would get from a competitor, for the same price.
Where to start
First, you will have to register an account with Google, unless you already have an account with YouTube, Google+, Gmail or any other Google services, in which case you already have one.
There are no payments included, and you will gain instant access to all the Google services. Once you have signed in, you can download the desktop version of the app.
Recommended read: Get started with Google Drive: Overview
2. Evernote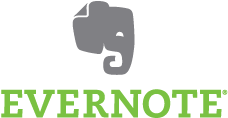 Evernote has the power to give you your life back, if you only let it. There is no questioning its usefulness as a note taking and productivity tool, but most people don't use it at its full potential. Evernote is so much more than a simple note-taker: it is an overall superb tool, and the more you add to it, the smarter it becomes.
Why it is useful for translators:
The volume of information that translators must remember on a daily basis will eventually become overwhelming. Luckily for us, Evernote can store all of it, have it indexed and searchable across a single platform. A word of advice would be to use all of its features, not only the ones that you feel comfortable with, to become even more organised.
Interesting features you may not know about:
–          Presentation mode –  you can turn your notes into a presentation
–          Handwriting supported (for Android)
Pricing and plans:
There are three price plans available for Evernote.
Evernote Free: with limited features
Evernote Premium (approx. 4.99$/month):offline notebooks, passcode lock, note presentation, smarter search, more storage.
Evernote Business (approx. 13.75$/month/user):4GB of storage, better collaboration, centralised administration and billing, business and personal note-books etc.
Where to start:
Simply download the app on your smart-phone, PC or tablet and register a free account with your e-mail.
Recommended reads: Getting started with Evernote & How to Use Evernote Correctly
 3. Podio
Podio is a superb tool that every freelancer/small team should be using. Two years ago it received 9/10 stars from Web.Appstorm. Today, their words still stand, and for good reason. Its key features include customisable project management for teams, content sharing and feedback workflows for clients, email and webforms integration, simple CRM and sales tracking, 24 hour personal support(paid version only), file-sharing integrated with DropBox and Google Drive, mobile capabilities and automated progress reporting and calculations.
Why it is useful for translators
Podio is the ultimate tool for managing time and organising stuff. It is the workspace app-market that makes it shine. Each website or project has its own workspace. In it you can download apps, keep track of ideas and collaborate. As far as the built-in app market is concerned, it has a tool for absolutely everything. If you are working for home, but have to share data with different people, it is very convenient to have all of it in one place.
One thing we use Podio for in our team is to keep all the ideas in one place and share them with team members. Sure, there's email, but eventually they will get buried in a pile somewhere and will be forgotten. Sure, you can use spreadsheets, but can you share them? You can via Google (see above), but in Podio you can easily share and organise them, you can label them and approve/dismiss them accordingly, add a date to review them, you and your collaborators (or just you) can write comments, add pictures etc. It's brilliant.
Pricing and plans
You can opt for the free version (up to 5 users) or, if you have a larger team, Podio for teams is available for $9 per month/user.
Where to start
Sign up and you are good to go.
Recommended read: Podio basics
4. Explain and Send Screenshots Extension for Chrome
The most effective way of building authority online is by sharing secrets of your trade valuable information via blog posts or social media networks. Lots of people do this by taking screenshots and saving them via Paint. Not anymore! Hailing from the world of literally-named-extensions, Explain and Send Screenshots Extension for Chrome is a simple tool that will help you grab and share screenshots directly from your Chrome browser.
Why it is useful for translators
As I have already mentioned, you can make your life a whole lot easier by saving screenshots via the Explain and Send Screenshots Extension for Chrome. You can also share them on Twitter or Facebook directly. There is an editing feature that enables you to add arrows, circles, text and lines to the screenshot. When translating websites this tool will help you quickly show your client various issues that you encounter while testing the translation and this will save you a loooooot of time.
Pricing and plans
The tool is completely free.
Where to start
Download it from the Google store, install and start using it.
5. Gmail
Gmail was released as a beta service back in 2004. Since then, it has revolutionised the concept of webmail through a small, compact interface, aggressive spam reduction tools, extensive mail storage space and fast operation. At the moment, it is the service of choice for tech enthusiasts. Although Yahoo and Hotmail also offer interesting features, many people prefer Gmail. This is mainly because it offers some handy features that freelancers need.
Why it is useful for translators
One of the best things about Gmail is the fact that it offers continuously growing storage, POP access and free IMAP. The advertisements were cut to the minimum and the interface is rich and fast. Nevertheless, it is the integration with other Google tools that really gives it the edge. First of all you can connect to Google Hangouts to chat with clients or colleagues (up to 10 people).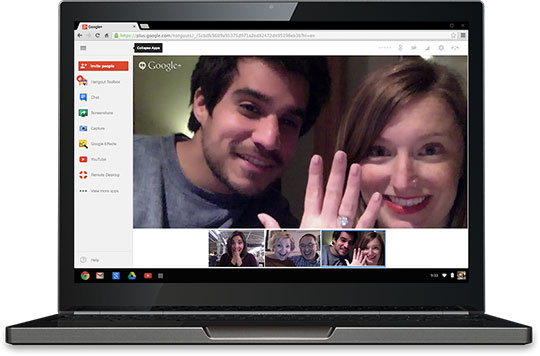 You can also use Google Calendar to create events or send invitations. If you are active on Google+ you can even follow other people's comments and check for updates. Lastly, an offline version which uses HTML5 was released. This will enable freelancers or translators to send emails while offline.
Pricing and plans
The service is free.
Where to start
Register and verify an account on Gmail.
Recommended read: 10 Ways to Use Gmail Like a Pro
6. Skype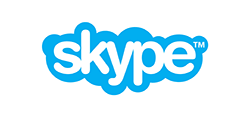 Skype is one of the most popular Voice over Internet Protocol (VoIP) web services available and it couldn't simply be off this list. I'm sure many of you use it on a regular basis, but I added it for the few not yet familiar with it. It enables people, thousands of miles from each other, to communicate effectively using voice or video calls. There is a reason why Skype dominates the world of VoIP and holds the largest user base of its kind: it offers the best voice and image quality (except for that of Apple's Face Time). But how exactly can it help freelancers and translators?
Why it is useful for translators
Skype is an excellent tool for communicating with clients and other freelancers. There are several ways to maximise its use, especially as a translator. First of all, you could offer free consultations for prospects. All you have to do is engage in a voice/video call, and share a small part of your knowledge. Another idea would be to schedule consultations/meetings with your clients. You could also use it to make the collaboration between team members easier. You can organise your contacts into groups (translators, Twitterers, agencies, clients etc.). Another nice feature is that you can have several people invited for a call to organise a conference.
The Share screen option is quite handy to either help someone or get help – a lot easier to explain the issue without having to describe it. Sending documents is easy: you can either drag and drop them into the chat box or use the Send file option.
You can also record a 3-minute video to send.
Skype has lots of features, but most people use just a handful of them. You should play with it a little and see all it has to offer.
Pricing and plans
You can use the basic version of Skype for free, or you can choose a premium plan (which starts at £0.69/month). Connecting landlines with Skype also costs. Additionally, you could purchase Skype Credit.
Where to start
Download the kit from the official page, install and use.
One more tip: if you love using emoticons, Skype has plenty. But you can access even more here.
7. WordPress.com

WordPress.com is without a doubt the go-to free blogging service for the vast majority of writers, bloggers, entrepreneurs, business people and freelancers. The service was inspired from the WordPress.org, which requested an easy to use, hosted blog service. With the help of WordPress.com, one can create a website (even without HTML knowledge) and monitor traffic. It has an intuitive dashboard and lots of plugins available (Akismet is a great one to use to avoid spam comments).
Why it is useful for translators
Blogging should be part of any freelancer's online marketing strategy, no matter his or her specialisation. It is the only reliable way of creating a solid voice. WordPress.com will give freelancers and translators deep control over their websites even if they do not grasp the basics of web design.
Pricing and Plans
–          Free (for a blog hosted on WordPress.com)
–          Paid (various plans available)
Where to start
Simply sign up for a free WordPress.com account, and create a website. If it has the extension 'wordpress.com' at the end, it will be free, but you can also purchase your own domain ('.com', '.org', '.net' etc.).
Side note (WordPress.org vs WordPress.com): There is also WordPress.org which enables you to download the WordPress software (for free) and host it with your chosen hosting provider (instead of using hosting from WordPress.com).
Recommended reads: WordPress How-To For Beginners & Over 200 WordPress Tutorials
8. HootSuite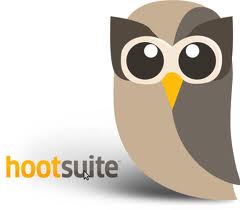 HootSuite is the ultimate social media dashboard, and the ideal Twitter client. Its major selling points are the extremely simple and intuitive interface, speed, mobile capabilities and support. The concept of HootSuite is extremely simple: you add your social accounts to it, and monitor their activity in different tabs, at the same time. You can also share links, photos and statuses via Hootsuite.
Why it is useful for translators
Freelancers, translators, business people, interpreters, and pretty much anyone who has an online presence will love HootSuite. You have no idea how much time you can save by correctly monitoring feeds from it. Additionally, you can share files supported by Microsoft Office (Word, Excel, Powerpoint), Adobe Suite and RTF, TXT, ODF and MP3 extensions.
Although Hootsuite does a brilliant job on Facebook and LinkedIn, it truly shines with Twitter. You can open up to 10 streams at the same time, manage retweets, schedule new tweets and even repost content on all your other social networks. Of course, you should not rely solely on its automation capability, you are human after all and this needs to come across.
One downside: it does not yet support Google+ profile (it does support business pages however, which is great).
Pricing plans
Where to start
Hootsuite is extremely convenient because you can log in with one of your social media accounts (Facebook, Twitter or Google+). You don't even need to install it. Simply go to the homepage after you have logged in, and customise your dashboard.
Recommended read: HootSuite Quick Start Guide

9. Canva
Most graphic design tools overwhelm the user with a plethora of options that he or she probably does not understand. Canva is amazing for the clueless because it makes designing extremely simple, without compromising on performance. The software is tightly integrated with stock photo image banks, ideal for beginners, and extremely intuitive.
Why it is useful for translators
If you are thinking of promoting yourself online, with the help of a blog, but have no idea how the design process works, you will probably need some help. Canva is a simple design service which will enable translators (and not only, of course) to create beautiful presentations, invitations and website graphics in the blink of an eye. It is the perfect shortcut for those who are not graphically inclined because it mostly operates with the help of drag and drop tools and user-friendly controls.
Pricing and plans
Canva is free if you use your own photos or choose from the multitude of free backgrounds, layouts, stickers and images. Stock images must be purchased, but they only cost $1 each.
Where to start
Simply register your account and enjoy!
Recommended read: Else Gellinek's post on this tool.
10. Pixabay
Not a tool per se, but useful nonetheless. Designers and bloggers are always on the hunt for good pictures, free of copyright. There are certainly many repositories available online, but most of them are not very affordable. Pixabay is a fresh new resource, with a growing selection of excellent imagery (over 40,000 intuitively organised photos and a handy search function). The great thing about it is that all photos are free, and no licence conditions apply to them as the pictures are bound to Creative Commons Deed CC0.  
Why it is useful for translators
WordPress bloggers will be thrilled to hear that Pixabay Images is also available as a WordPress plugin which enables them to pick public domain pictures with only one click. So if you want to enhance the overall appearance of your blog and pages, you can use Pixabay images, without paying attribution or linking back to the source.
Pricing and plans
Pixabay is free.
Where to start
Download and install the WordPress plugin or visit the official website.
11. Piktochart

Here's another FOSS that freelancers should consider using: Piktochart. It is basically free, online infographic creator software which can be used to add a little pizzazz to a boring-looking website. It combines graphs, text, and charts which can be easily assembled using a drag-and-drop interface. This innovating service can be used by students who are learning the basics of visually representing pieces of information, teachers who want to make their lesson more exciting, and professionals who are trying to make information easier to understand.
Why it is useful for translators
While it is essential to promote yourself online, doing so through written content will not get you very far. According to recent statistics, platforms and websites which rely heavily on imagery and videos are more successful. This is why you should consider alternative content to spruce up your blog. If you wish to explain the secrets of translation and interpretation in a more visually appealing manner, we advise you to use Piktochart.
Pricing and Plans
You can use the free version (limited themes) or you can opt for one of the payment plans available:
Where to start
Register your account and create your infographics.
Recommended read: Getting started
12. Paint.net

Paint.net may have begun as a Microsoft-sponsored replacement for Windows's built-in image editor, but it has grown to become one of the best free photo editing packages available. Granted, it may not be able to hold a candle to Photoshop, which is clearly more advanced, but considering that it is an open-source freeware editor, it will definitely not disappoint.
Why it is useful for translators
The question remains: should freelancers and translators use it? Absolutely! Paint.net is incredibly easy to use, and it will enhance the overall appearance of your blog, articles or presentations in no-time. The software can rotate, crop, resize images, create collages and adjust colours. It also supports TIFF, GIF, PNG and JPEG formats. For the most part the interface is extremely straightforward, but it also has some sophisticated selection and retouching tools.
Here is an example of what you can easily do in Paint.net:
Pricing and plans
Paint.net is a free photo-editing program.
Where to start
Download from the official website, install and use. Check out the plugins while you're there.
Video Tutorial: Paint.net
13. PicMonkey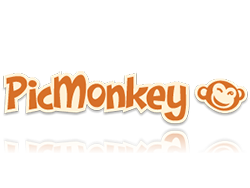 You should know from the start that PicMonkey is the first photo editor of its kind. The interface is extremely easy to use and very intuitive. With this tool you can tweak your photos, add banners, symbols, text etc. The great thing about it is that the free version offers enough tools for the clueless, while the Royale subscription offers enough bling.
Look what we did with the logo with just a few clicks:
Why it is useful for translators
Just like the previously mentioned tools in this category, it will help you spruce up your blog with its editing capabilities. . Here are some of PicMonkey's main features:
–          Cropping and resizing
–          Filters and effects
–          Text tools (sizing, transparency, colouring)
–          Frames and textures
–          Editing (including airbrushing, wrinkle removing, teeth whitening etc.)
–          Collages (chose from various layouts)
Pricing and plans
The software is free but you can upgrade your account to Royale, for an additional 2.75$/month or 33$/year. This will give you access to primo effects, overlays, fonts and textures.
Where to start
Sign up for the free version (you can still use it without having to create an account if you want to test it first) and watch a few tutorials to get your creative juices flowing.
14. TrueCrypt

TrueCrypt is one of the most powerful encryption programs which enables you to encrypt your information in virtual 'safes'. It is also an open source program (free/donationware) which can create hidden volumes, or hide an entire operating system. TrueCrypt will render your data unreadable, unless the user has the proper key.
Why it is useful for translators
It keeps your data safe, enough said. Here are some of its main features:
–          Creates virtual encrypted disks within a file, which can be mounted as real disks
–          Can encrypt an entire partition or storage device (the recommended way of using it)
–          Encrypt is automatic, real-time and transparent
–          Uses pipelining and parallelization to read data as if it were not encrypted
Pricing and plans
The software is free.
Where to start
Download the software from the official page, install, and use.
Recommended read: Guide to Getting started with TrueCrypt
UPDATE: Thanks to Shai for pointing this out, a day after this post went live the development of TrueCrypt ended. For those interested to read more about the subject, a good read can be found at https://www.grc.com/misc/truecrypt/truecrypt.htm.
15. LastPass
As a freelance translator or interpreter you most certainly have dozens of passwords from your emails, PayPal, blogs, and other tools. Wouldn't it be swell if you didn't have to memorise all of them? The LastPass password manager was designed for this exact purpose. You can use this tool to generate and store passwords and automatically log into any site once you have saved your details.
Why it is useful for translators
If you are having trouble remembering all your passwords, LastPass is definitely a tool you will want to have in your toolbar. Besides its obvious use, it can also be integrated with Chrome, Safari, Firefox and Internet Explorer. You can install it with the universal kit, or use a specific one, according to your browser. The interface is extremely intuitive and user-friendly, which makes storing, managing, generating strong passwords and accessing log-ins a breeze. In this way you don't have to remember 8 characters and a capital
.
Pricing and plans
There are three plans available at the moment:
–          Lastpass for free: protect, manage and optimise your passwords
–          Lastpass Premium (12$/year): unlimited use of LastPass mobile apps, multifactor authentication options, no ads, tools for locked computers
–          Lastpass Enterprise ($18-24$/year/user): a convenient package which can be used by all employees
Where to start:
Create a new account during installation, and think about your master password (it should be really strong). Import your passwords and you are all set.
Recommended read: Getting started
What about you? What's your favourite tool that should be on the list? Or are there any features of the featured (the love for language plays is contagious, as you can see) tools we have missed? Let us know in a comment below (you have noticed the rhyme, right?).
Subscribe to The Savvy Newcomer