B2BB Review – Emergency Preparedness and Contingency Planning for Freelancers
I live in Oregon. In case you don't already know, Oregon and the Northwest are overdue for a huge earthquake. A few times a year, the state runs preparedness campaigns. I feel very concerned when I am reminded of the earthquake by the local radio. But despite my sincerest intentions, the only thing I do is buy extra cans of beans while grocery shopping.
In March 2021, Karen Tkaczyk tackled Emergency Preparedness and Contingency Planning for Freelancers in one of ATA's Back to Business Basics webinars. These popular 45-minute webinars were launched by ATA in September 2020. Each webinar focuses on a small, practical piece of business advice for translators and interpreters at different stages of their careers. Members can access these webinars free of charge, and non-members can purchase each recording for $25.
Tkaczyk does not claim any professional expertise in the subject matter, yet I found her advice, based on her personal experience, comprehensive and realistic. As dreaded as this subject is, Tkaczyk believes we should not dwell on emergencies but rather be prepared for them.
She distinguishes between emergencies of permanent or long-term consequence, such as death or becoming incapacitated, and short- and medium-term emergencies, such as illness that may keep a person away from work for a while. In both cases, the first thing to do is to identify who your people are. This could be your spouse or partner, as long as they are not afflicted by the same incident or too close to the emergency to provide help. A family member or a friend who lives farther away could be more suitable in certain situations. A work colleague could also be useful for certain types of work-related communications.
Your people will need to know where to find the information they need in order to act in unforeseen situations. This information could be in your will, a file, or a folder on a shelf. It could also be stored in your email account, accounting software, or on an external hard drive.
Tkaczyk recommends using password management tools that not only manage all your passwords in today's complex world but can also include a list of people who can be given access to all your passwords and accounts in an emergency.
Tkaczyk's webinar offered excellent tips on how to maintain a business continuity plan, so in case of any emergency, there is crisis communication in place. This way whether all your business is coming to an end, or you will be unavailable for a short or a long while, you can avoid radio silence or at least looking as if you are ghosting your clients. After all, having a plan and system in place can even make life easier for when you return to work.
Check out the recording of this webinar and share it with colleagues who may be interested!
This blog post was edited by Emily Moorlach of The Savvy Newcomer team
---
Author bio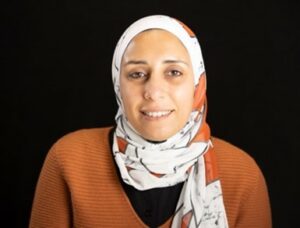 Yasmin Alkashef, CT is an ATA-certified Arabic-English translator, court and conference interpreter and an interpreter trainer, based in Oregon. She is the assistant administrator of the Arabic Language Division. She has an MA and PhD in translation and interpreting studies. Connect with Yasmin at https://www.linkedin.com/in/yasmin-alkashef/.
Subscribe to The Savvy Newcomer