Purchase Orders Revisited

This post originally appeared on the blog My Words for a Change and it is republished with permission.
Way back in 2015, I asked my blog readers whether the purchase order I'd produced was merely a pipe dream or a document I could actually use with my clients. The general consensus was that my overly long PO would prove daunting for direct clients and unnecessary for agencies. After tweaking it a bit based on the many suggestions I received, I instead came up with a purchase order checklist. The idea was to fill it in ourselves using the information we gleaned in negotiations with clients and for it to be a handy reminder of what questions we should be asking.
However, I have to admit this hasn't always been my approach as I have given it to direct clients for two main reasons. Firstly, it serves as a more formal record of the provision of services than an email exchange, especially as I've included a link to my privacy notice and to the ITI terms and conditions. And secondly, clients can also provide me with the details I need to perform that service better.
I always fill in as much of the document as I can before giving it to clients and, before today's brainwave, I put "N/A" where possible because some of the lines were irrelevant for the requested service. Then it occurred to me that it would be far better to create separate model purchase orders for every service I provide. (It's only taken me nearly five years to think of this. Better late than never I suppose!)
Consequently, I now have four slightly different versions of the original purchase order. They are for: translation; revision; editing; and localisation into UK English. I've differentiated between revision and editing as I do a lot of editing of academic papers that have been written by non-native speakers directly into English (or so the client tells me, which is why I have included a question on whether MT has been used).
As before, I'd be grateful for your comments. You can download the files from the following links:
Purchase Order for Translation
Purchase Order for Localisation into UK English
If you decide to use the files with your own clients, don't forget that you can't link to the ITI (Institute of Translation and Interpreting) terms and conditions unless you're a member. And you'll also have to change the link to your own privacy notice (although please feel free to copy any parts of mine you wish).
Author bio: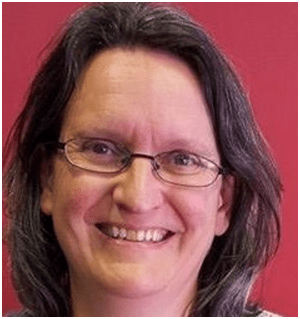 Nikki Graham is a Spanish-to-English translator and reviser specialising in leisure, tourism, hospitality andacademic articles (social sciences and humanities). She also does editingand localisation work. After passing the ITI exam in the subject of leisure and tourism in 2015, she became a qualified member of the Institute of Translation and Interpreting (MITI). In 2018 she attained the 'Qualified' status for ISO 17100:2015, the internationally recognised standard for translation services. Nikki is also a member of Mediterranean Editors and Translators (MET) and ProCopywriters. You can find her blog, My Words for a Change, at https://nikkigrahamtranix.com/blog.
Subscribe to The Savvy Newcomer