Six International Language Associations to Join
Language associations are a great way to connect with people of different backgrounds who share a similar appreciation for learning foreign languages. By joining a language association, you have the opportunity to engage with speakers at various levels of proficiency and practice your language skills with native speakers. You're probably already familiar with the American Translators Association since this blog is run by ATA volunteers, but what about other international associations for languages?
Learning a new language can be very difficult and it's also a challenge to maintain proficiency. Language associations allow you to stay proficient in the languages you have worked so hard to master while also connecting with new people.
If you're looking to improve and increase your foreign language skills, take a look at these six international language associations you should join!
The International Language Association (ICC)
The International Certificate Conference (ICC) is a non-government organization that sets the standards for a transnational network of language learners. This international language association offers foreign language teaching and learning with exchange of ideas and culture.
This association provides the following to its learners:
Proven expertise in projects
Quality assurance
Networking
Theory and practice
Personal development
Independent voice
As a platform for ideas, projects, teachers, and courses, the ICC encourages research and development in language teaching by collaboration. In addition, the ICC has a local impact, representing the field of language learning and teaching, and promotes quality in both aspects.
American Council on the Teaching of Foreign Languages (ACTFL)
The American Council on the Teaching of Foreign Languages (ACTFL) is committed to the improvement and expansion of the teaching and learning of all languages at varying levels of instruction. Established in 1967, this organization now has over 13,000 members including language educators and administrators ranging from elementary through graduate education, with some holding positions in government and industry.
The ACTFL strives to advance the value of world languages and empower learners to become linguistically and culturally competent through the following strategic priorities:
Equity, diversity, and inclusion
Outreach and advocacy
Teacher recruitment and retention
Professional development
Research
If you're looking to make your mark on the language education field, become a member of the ACTFL today.
Association of Departments of Foreign Languages (ADFL)
The Association of Departments of Foreign Language (ADFL) supports the language, literature, and cultural studies communities in the United States and Canada. This association has a broad range of members, with representatives of departments and programs in diverse languages at postsecondary institutions.
The ADFL membership base provides a network to review the issues faced by language-related humanities fields and works to develop solutions and fieldwide policies. Through seminars, journals, discussion lists, and their website, the ADFL provides a forum for collegial exchange about important issues and legislation that affects the field of work.
Looking to find out more information about the Association of Departments of Foreign Languages? Check out the ADFL website.
The Australian Federation of Modern Language Teachers Associations (AFMLTA)
The Australian Federation of Modern Language Teachers Associations (AFMLTA) is a professional body that represents educators of all languages in Australia. This association strives to provide vision, leadership, representation, advocacy, and support for promoting quality foreign language teaching and learning.
The AFMLTA strategic plan outlines actions they intend to complete in order to achieve their goals and support their members in the following key areas:
Member services
Governance and operations
Leadership and representation
Research and professional practice
For additional information on the AFMLTA and membership opportunities, contact the AFMLTA team.
Association for Language Learning (ALL)
The Association for Language Learning (ALL) is an independent registered charity and the United Kingdom's major subject association for individuals involved in the teaching of foreign language at varying levels of proficiency. It is their goal to represent and support language teachers and their ongoing professional development. The ALL supports their members by offering opportunities to access local, regional, and national training or networking events.
Founded in 1990, ALL is run by teachers for teachers and consists of thousands of members across the United Kingdom and further afield. To learn more about how the Association for Language Learning can help to improve your foreign language skills, check out the ALL website.
Association of University Language Centers (AULC)
The Association of University Language Centers (AULC) is an organization for staff working in language departments and centers located in the United Kingdom and Ireland. With approximately 70 universities as current members, the AULC provides opportunities for networking for all staff involved in management, teaching, and resources.
The major goals of the association include:
To encourage and foster good practice and innovation in language learning and teaching
Effective resource management and administration
To conduct regular meetings to facilitate discussion and an exchange of information on the diverse activities hosted by the various language centers
To facilitate contacts with university departments internationally
To monitor emerging international and national language standards and work to develop quality assurance mechanisms
To learn more about their membership guidelines, check out the AULC site.
About the author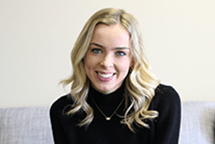 Molly Downey works with the Kent State Master of Arts in Translation program. This department provides a variety of courses in foreign languages, cultures, and literatures.  
Subscribe to The Savvy Newcomer