Quoting a Large Translation Project

By May Fung Danis and Steven Marzuola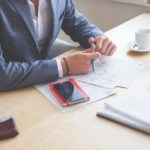 May Fung Danis and Steven Marzuola each responded to a question about writing a proposal for a large translation project recently on the ATA Business Practices discussion group. We've combined our remarks for The Savvy Newcomer blog.
First, take a look at the following resources from the ATA:
Model translation job contract A job contract is a one-time arrangement covering an individual job or assignment. It specifies the details of the work for that job—and only for that job.
Model translation agreement A services agreement is a standing arrangement covering multiple jobs or assignments. It establishes a structure for an ongoing business relationship, generally between a company and a freelancer.
(To learn more about these documents, visit http://www.atanet.org/business_practices/services_agreements.php)
The contract/agreement is relevant only when the client has decided to work with you. But looking at the contract/agreement will help you to think about the details that need to be addressed in your quote. For new clients, your quotation will typically contain the following (please note that not everything in this list will apply to you):
– Short note addressed to the person requesting the bid, acknowledging the request and thanking them for the opportunity.
– Description of services provided. This section will vary a great deal, depending on the client and industry. Feel free to omit what doesn't make sense in your case.
Describe the source document. Title, revision number or date, approximate number of pages, source format (Word, PDF, etc.). This could be important if the client makes any changes to the document after they send it for translation, or if several different people have contacted you about the project.
Describe the target document, including the format of the finished translation. This is especially relevant when the format of your translation differs from the source, for example, if you are asked to deliver your translation as a bilingual table in a MSWord document when the source document is a .pdf file.
Describe how elements such as images, graphics or tables will be handled.
Describe whether third-party review is included. Your client may expect a document that is ready for publication. Others may only want a "draft" translation, for example, if they plan on editing the translation internally.
Describe whether review of proofs is included. Will the client ask you to check the printed copy for errors? A typesetter that normally works in language A might not get everything right in language B.
Describe whether post-delivery edits are included. When the translation is delivered, is the job complete? Or will the client perform their own review, and then ask for your consent for any changes?
– Description of your rate or price. If you are not offering a fixed price in advance, then explain how the price will be calculated.
– Description of turnaround time. Will the client make a decision immediately, or will they require some time to decide? If it's the latter, then you should state that the delivery will be X weeks/months after they notify you of their approval.
– Description of delivery terms. Will you offer a single delivery, or does the client want to see partials?
– Description of payment terms:
Payment on delivery: These are the simplest terms and are preferred by most clients' accounting departments.
Advance payment: Do you require an advance payment before you start work? If so, the typical percentage is 30-50% of the total, with the remaining balance due on delivery.
Partial payments: If the translation will take more than 30 days, will you require partial payments? Will the payments be linked to partial deliveries?
– Description of quotation validity. How long will your quotation be valid? (What will you do if you send the quotation, and before they respond, you receive a large assignment from another customer?)
– Description of service provider qualifications. This is especially relevant if your quotation will be reviewed by a number of people and not just the person who contacted you. If you are working with an editor, a translator of a different language, or any other service providers, you might include their qualifications here also. You can use your CV here. Or, better yet, write a short paragraph describing what makes you the right translator.
– Several possible closing remarks. For example, ask whether they have any other questions, and when you can expect the order.
– Thank them, and include your contact information.
We suggest that you include all of the above in a single business-style letter; perhaps in PDF format attached to an email. After you have worked with a client, you won't need to include all of these details in future proposals. But you should still include these basics:
name and contact info
client's name and contact info
date (important if your quote is only valid for a certain amount of time)
project description/details
price
turnaround/delivery date
payment terms (e.g. partial payment)
Good luck on your first big quote!
---
Author bios
May Fung Danis is a member of ATA's Business Practices Education committee and serves as co-moderator for its discussion list. An ATA-certified French to English translator, May lives and works in Guadeloupe, France.www.mfdanis.com
Steven Marzuola is a Spanish to English technical translator based in Houston, Texas. He specializes in the oil and gas industry and related technical and commercial documents. www.techlanguage.com
Subscribe to The Savvy Newcomer