The Top Three Things I Wish Somebody Told Me When I First Started As a Freelance Translator

By Pilar Saslow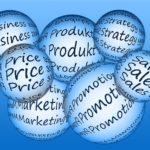 I earned a degree in translation and interpretation from a university in Peru a long time ago (I won't share how long). I was naive enough to think my degree totally prepared me to enter the workforce. I had a rude awakening when I moved to the United States where the business of translation was handled very differently than in Peru. The first job I took was as an in-house translator to learn the business aspects of the industry in my new home. After a couple of years, I decided to freelance, and it was like starting all over again.
Now, many years later, I have built a successful translation business in which I work with clients from around the globe to help them reach the expanding Hispanic market. I've learned several things over the years. Some lessons took longer to learn than others, but a few have stood out as ones I think all translators, especially newbies, could benefit from learning faster than I did.
1) Know your worth
There are too many – way too many – translators out there who don't know or recognize their own worth. If you are going into business, please treat it as such. Take the time to do pricing research for your language pair. Call several translation agencies and find out how much they charge. Get an average and decide how much you need to charge for your time and expertise.
It's tempting to enter into freelancing and offer discounted prices, cheaper rates, and big savings to potential clients. After all, what client doesn't want to save a little money?
I will answer that … None of them.
No client will want to save money. What they want is more bang for their buck. Direct clients want to know that if they pay you $3,000 to translate their new website, this new website is the best possible web site they could have received in your language pair for $3,000. They want to know that the quality of their new web site, the service that they received, and everything in between, was absolutely worth the cost.
Clients often have no idea how much their projects are worth. Most don't even know how much work goes into completing a translation. The only thing that a client knows is how much he or she can spend (in other words, his or her budget) to get that project completed.
In a perfect world, the client's budget will match or surpass your worth making everyone happy. But sadly, we don't live in a perfect world. When you find that client whose budget does not match your worth, it's up to you to decide whether or not that client can afford your services.
So, when you start lowering your prices and offering your discounts, are you really giving your clients what they want? Are you actually giving them more bang for their buck? Or are you, instead, lowering your bang to meet their buck?
2) Marketing: Spread the word
Many freelance translators ignore this part of business either because they're "too busy" with assignments, or simply because they don't realize how critical marketing is for their survival.
The truth is that every top-tier freelance translator is an excellent and aggressive marketer, and none of them miss any opportunity to tell the world about their services and how they can help businesses communicate in a foreign language more effectively.
Study and notice how they market their services so you can become a top-notch marketer and a sought after translator.
Be proactive in your approach. Promote your work through social networking websites, forums, articles, and blog comments. Use the power of LinkedIn to get in touch with your clients. Join discussion groups and add value through your comments. Get out there and let your future clients know about your services and expertise.
It is also important to have an updated resume ready, answer emails promptly and have translation samples and references ready to go. If they ask you to fill in forms, do so quickly and be ready to follow up.
3) Networking: Meet people, have fun!
As a freelance translator, networking is almost as critical to your chances of success as your translating skills are.
If you think networking means walking around a room, meeting people, and exchanging business cards, you're mostly wrong. While this method works for some people, it typically doesn't result in many clients. Erase this definition of networking from your mind and think of networking as a synonym for building relationships.
Many newbies find networking challenging. Here are three strategies to help you successfully develop relationships with fellow translators, interpreters, editors, and future clients:
Get involved with your local translators association and the American Translators Association. These are excellent resources that allow you to meet other people and learn extensively about the translation industry. Associations keep you in the loop about the latest conferences, software, and workshops. Attend a conference or workshop in person.  Get your name on the directory of translators or interpreters.
Get to know your fellow translators. Yes, they can be your competition too. But you will most likely get referrals from your colleagues when they cannot take an assignment or even better when they are forming a team of translators to work on a large project.
Volunteer. If you are a newbie in the translation industry and lack the necessary experience to promote your services, you can always sharpen your skills while contributing to better, more connected communities around the globe. Find an organization or a not-for-profit that is close to your heart and offer your services. Who knows, it might even lead to paid translation assignments.
I hope you find these tips useful. As a newbie, I learned a lot by making mistakes, but then again, those are very valuable lessons that I will not forget easily. I encourage you to practice consistently at least one of the things I have shared with you and comment on your successes or perhaps write an article about it.
---
About the author: Pilar Saslow is an English – Spanish Professional Translator and Interpreter with over 20 years of experience. She helps Fortune 100 companies, government agencies, and health and beauty consumer product businesses to effectively reach Spanish speakers in the US.
Blog:          http://pilarsaslow.wordpress.com/
Twitter:    www.twitter.com/pilarsaslow
LinkedIn: www.linkedin.com/pilarsaslow
Subscribe to The Savvy Newcomer