How to Maintain a Healthy Work/Life Balance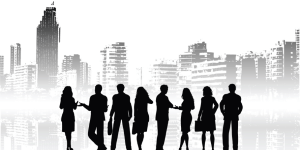 This post originally appeared on Trados blog and it is republished with permission.
Work plays a significant role in all our lives. We need it to keep the lights on, our stomachs full, money in the pot and a roof over our head.
Whether you work as a freelance translator, as part of an agency, or within an in-house translation team, the working culture within the localization industry has seen a considerable shift in 2020. The amount of time we spend working remotely has increased and the technology on offer to us has continued to grow more sophisticated. As freelance translators have long known, and as many agency and corporate translators have since learned, home working certainly has its benefits; you don't have to spend large chunks of your day stuck in traffic, sitting in uncomfortable work clothes or choking down the unpleasant way a colleague makes your coffee. And the growing sophistication of the CAT tools we use, whether working from the office or at home, means translating is faster, simpler, and more consistent than ever.And yet… when you work where you simultaneously live, and have the other staples of progressive technology — smartphone, email and social media for example — vying for your attention too, how do you strike a healthy balance between work and life?

Jamie Hartz of Tilde Language Services is an ATA-certified freelance Spanish-to-English translator who provides services to clients in a variety of industries. The juggling act of trying to maintain a healthy balance between the professional and personal facets of life as a translation professional is something Jamie is all too familiar with, so she has kindly shared some of the top tips she uses to combat the common issues that arise when trying to achieve equity between the two.
1. Resist the temptation to be 'always on'
The value of this tip depends on the individual person, but I know that, particularly at the early stage of my career as a freelancer, I found it very difficult to step away from being available.This is perhaps mainly relevant to freelancers who worry that if they ever aren't available, then they're missing out on opportunities. If you miss an email or if you don't respond within a certain amount of time then you worry that you may disappoint clients, or even lose them. This paranoia isn't unjustified, because there can be opportunities that present within a very small window of time, but you have to make peace with the fact that there are always going to be opportunities that you miss – most of which you won't ever know about anyway.

For agency or corporate freelancers it's different, but there may still be pressures to be 'on' after hours or at weekends, and you need to be careful about drawing clear lines if necessary.

So when you step away from your desk, resist the temptation to obsessively check your phone for work emails, and don't let 'always on' notifications become exhausting.
2. Dispel the pervasive guilt
Especially now in 2020, we have translation professionals who would normally work in an office having to adjust to working from home, and those of us who normally work from home offices are having them invaded by people who wouldn't previously have been there.I know a lot of colleagues who have their children at home and are trying to home-school them and work alongside a spouse or partner who is also having to work from home. While we are fortunate to be able to work from home during this pandemic, having other people around you who are demanding your time and attention can create a sense of guilt.

If you are diligently working on your translation projects, you may feel guilty for not paying attention to your children or spending time with your spouse. Alternatively, you may go off and spend an hour in the middle of the afternoon playing with your children or taking a walk with your spouse and then you feel guilty about not being available for your work.

I think there's a certain level of guilt which we experience no matter what type of balance we try to strike between work and life — and that isn't really fair because the guilt is not productive for us. Make sure you set aside allocated time for your family and don't let guilt paralyze you when it comes to setting those boundaries.
3. Don't take on more work than you are comfortable with
Everyone has to draw a line if work becomes 'too much' (though naturally what constitutes 'too much' will differ for different people).For agency and corporate translators, if your volume of work is consistently uncomfortable, you'll need to have a conversation with your manager. If you are a freelancer, especially a new one getting started, securing a particular client who you know is going to be a good source of work in the future can lead you to take on more work than you would ideally like. Ultimately, though, that line still has to be drawn so that you don't make a counterproductive decision where you are taking on so much work that it's negatively impacting other areas of your personal or professional life.

During the pandemic, in particular, I've noticed that the busy weeks are busier than ever and the slow weeks are slower than ever so there is that temptation, when something comes along, to feel that I have to take it because I don't know what will come next week. This is part of what makes the 2020 pandemic so problematic.

The key for me is to ask: can I do a good job of everything I've committed to? Whether you're a freelancer like me or not, always ask yourself this before you agree to new projects.
4. No matter how busy you are, take a break —and eat!
Yes, you may have a lot of work on, but take a break anyway. Taking a short break and stepping away is a good way of getting some perspective on your work. Meal breaks are a good excuse for this, as you should never eat at your desk. Use them to give your eyes and mind a rest so that you can come back to your work refreshed.I can't count the number of times I've worked through lunch and it's gotten to two o'clock in the afternoon (I normally eat at noon) and I've realized that I'm nowhere near as productive as I need to be — and it's simply because I'm hungry! Don't overlook basic needs. Remember that something as simple as stepping away to eat can make a huge difference.
5. Set realistic expectations for your day-to-day work
Set up a schedule of what you will be working on, at what times and for how long each day. I use Google Calendar to manage my time because I find it extremely useful to be able to look at my day before it has even started and see what chunks of time I am going to be committing to each of my tasks that I have planned to do that day. It helps me to organize my projects and thoughts and generally alleviates my stress levels because I've got everything right in front of me.A calendar can also help you define the boundary between work and personal life, in that you can even color-code personal activities versus work activities and see the balance that you're creating between the two. One way I've managed to combat the temptation to work too much is to schedule commitments to friends and family in my calendar that I know will inhibit me from accepting work that I don't have time for. You can also look back over previous weeks and see how well you've done with setting those expectations, and then potentially set up future weeks in the same way.

One of the most important things to note about setting a schedule is that it has to be adaptable. It has to be flexible to change because things can and do suddenly come up – that's the nature of the business we work in.
6. Use an out-of-office responder
There are certain times when I need to be completely removed from my email and my computer, but there are also times when I want clients to know that while I may not be tethered to my desk, I am still reachable.
Setting up an out-of-office responder is an effective way of giving myself space. I will normally have it set up to state I am 'away from my desk' but that I will get back to them as and when I can.
This is a really simple but effective tool you can use to help set clear lines when it comes to your ability to work without completely cutting people off. Clients will know you are still open to work and can expect a response from you, but that urgent requests will not sit within the realms of your availability.
In a sense, your out-of-office responder can act as a cushion between your work and your personal life – use it wisely to give yourself that extra bit of breathing room.
7. Take part in a stress-reducing activity
Personally, I run as a means of exercise and as a way to relieve stress. You don't have to run, or even necessarily 'exercise' per se, but I think everyone should have some sort of stress-reducing activity that they love.
It could be yoga, it could be knitting, it could be taking a walk with your dog. Anything that gets the endorphins going in your brain will reduce stress and help you focus on your work with a better sense of clarity when you need to.
8. Make technology work for you
There are so many brilliant apps out there that can help you manage your work and recreation time, from the Google Calendar I mentioned earlier to the pomodoro timers people use to help them stay focused on one particular task.I use the Digital Wellbeing app which gives you a daily view of your digital habits. It's got a really useful 'bedtime' setting which turns notifications off during your allocated 'bedtime' period. This stops me receiving notifications during this time and, in turn, helps me to stop feeling like I have to check my emails outside of my allotted working time.

A colleague also recently mentioned the Timeular app to me. I haven't used it personally but as I understand it, you buy an eight-sided 'tracking die' which links to your phone and you flip the die onto the correct side that is associated with the task you are currently working on. The die tracks the amount of time you spend doing each task and tells you where each minute of your day is spent. It sounds really interesting!
If working from home is a recent adjustment you have had to make this year, or if you are just looking for some further holistic advice, our 'how to stay productive and healthy when working from home' blog contains some more pragmatic tips on how to stay as efficient as possible when having to work remotely.Having a healthy mind is just as important for translators as having a healthy body, and the two are more intrinsically linked than you may think. Take a look at our 'simple tips to help you keep a positive mindset as a busy translation professional' blog and harness the power of positive thought to help bolster your translation productivity.

Author bio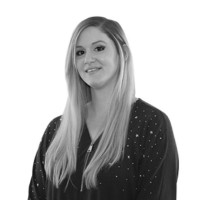 Rebecca White is a Digital Marketing Executive for Translation Productivity at RWS with a passion for creative content generation, social media engagement and product analysis.
Subscribe to The Savvy Newcomer