Chapter Conferences: A Great Place to Start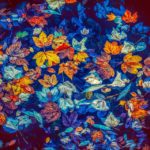 For me, fall means conference season. There's the American Translators Association (ATA) conference in late October or early November, but even before that is the conference organized by my local ATA chapter, the Midwest Association of Translators and Interpreters (MATI). I started attending MATI's annual conferences when I was a graduate student, and I've been a regular attendee ever since. Over the years, these conferences have been a valuable source of continuing education and networking.They have also provided opportunities for me to get involved with the association.
If you're new to the world of translation and interpreting, you're likely eager to meet others in the field. You're probably also seeking opportunities to improve your translation and/or interpreting skills in addition to general business skills. If so, attending a local conference is an important step in the right direction. Though I encourage translators and interpreters to attend ATA conferences whenever possible, I know that it's not always feasible at the beginning. Newcomers may be looking for a smaller-scale, local event to dip their toes into the water. That's where a chapter conference comes in.
So, what are the benefits of a chapter conference for new translators and interpreters? Read on for some inspiration. Hopefully afterwards you'll be looking up your next local conference!
Learn about hot topics in the field
At all stages of your career, it's important to keep up with the latest developments in translation and interpreting. Whether you want to know about your colleagues' experience working with speech recognition software or see demonstrations of the latest CAT tools, this is the place to do it.
At this year's MATI conference, for example, I particularly enjoyed Allison Bryant's session on working with flat PDF files using optical character recognition (OCR) software. I always enjoy learning how other translators use various tools in their day-to-day work, and this session was no exception!
Get the best tips for running your business
Maybe you've completed a long list of translation and/or interpreting courses as a student in an MA or certificate program. But do you feel fully equipped to manage a business all on your own? Attending a conference can help you put together some of those pieces as you're building the foundation of your business. At this crucial beginning stage, advice from those who have been there before is extremely valuable.
Daniela Guanipa's session at this year's MATI conference, called "How to Bullet-Proof Your Translation Process," presented many practical tips for translators that can be applied at any career stage. Her presentation featured strategies such as a checklist to manage the entire process based on each project's specifications. She also shared some questions to ask clients to help determine their specific needs.
Meet other newbies
When you're getting started, it's helpful to meet and share experiences with others in a similar situation. Not only is it comforting to connect with a fellow newbie at a conference, but it's also an opportunity to compare notes on how your early stages are going. Someone else's success story might be the inspiration you need for your next achievement!
Some of my first connections at MATI conferences were with fellow graduate students. Over the years, we have ended up working on projects together, attending numerous conferences and other events, and getting involved in the association's many volunteer opportunities.
Find a mentor
In addition to connecting with other newbies, it's never a bad idea to seek advice from seasoned professionals, or even those who were in your shoes just a few years ago. A chapter conference is a great way to make those connections and chat one-on-one for valuable career advice.
With memories of being a newbie not so long ago, I'm always happy to pay it forward by connecting with and advising newer translators and interpreters. We might first meet at the MATI conference, and later meet up for coffee or a phone call to chat in the weeks that follow.
Start a long-term connection with the association
Without a doubt, the biggest impact MATI conferences have had on my professional experience is that they sparked my involvement with the association itself. By becoming a regular conference attendee, I got to know the association's long-term members and board. I saw that the chapter's success with a wide range of educational opportunities and events relies entirely on a team of highly dedicated volunteers, and I knew that I wanted to get involved.
I served on MATI's Board of Directors for two terms, spanning four years total. During this time I was able to participate in many projects and events to ensure that the association was a constant source of support, education, and networking for translators and interpreters in our area.
By attending your chapter conferences, you'll see that there are many ways you can get involved. There's something to fit any level of commitment you're able to give—whether it's writing an article in the newsletter, recruiting webinar presenters, or serving a term on the board of directors. I truly feel that the more involved you are in your association, the more rewards you'll reap in your career as a whole.
Chapter conferences are an excellent way to make connections with fellow newbies and long-time professionals, learn about the latest tools, and get tips for running your translation and/or interpreting business.But it doesn't stop there. These events are a stepping-stone for you to get involved and make a lasting impact on the association itself.
Ready to attend a chapter conference? Check out ATA's chapters at http://www.atanet.org/chaptersandgroups/chapters.php and ATA affiliate groups at http://www.atanet.org/chaptersandgroups/affiliated_groups.php.
Image source: Pixabay
---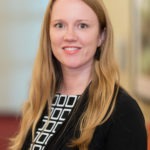 About the author: Meghan (McCallum) Konkol is an ATA-certified French to English freelance translator specializing in corporate communications, human resources, marketing, and financial documents. She holds an MA in Language, Literature, and Translation (concentration in French to English translation) from the University of Wisconsin–Milwaukee. Before going freelance, she worked in-house for several years at a global language services provider, serving as a project manager and quality manager. She currently serves on the ATA Board of Directors and is the coordinator of ATA's School Outreach Program. She served on the Board of Directors of the Midwest Association of Translators and Interpreters (an ATA chapter) from 2013 to 2017.E-mail: meghan@fr-en.com. Website: www.fr-en.com. Twitter: @meghan_transl8.
Subscribe to The Savvy Newcomer