A Translator Brand Is a Personal Brand

By Marcela Reyes, MBA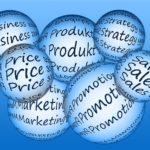 Perhaps this is something you already know but hasn't ever been said to you directly: the success of your translation or interpreting career lies in how well you market yourself. But let's make something very clear; this does not mean that, in order to be successful, you must send an abundance of unsolicited emails to translation agencies, create a Twitter profile, or spam executives on LinkedIn. Marketing is definitely not that. In order to market yourself effectively, you must first understand what marketing is all about.
What is marketing?
Marketing is NOT selling and promoting. Marketing is simply how we create, communicate and deliver the benefits of our services to our clients. The ultimate goal of marketing is to make yourself as attractive to clients as flowers are to bees. If your marketing is effective, you won't need to spend much time selling. Your translation services will sell themselves. However, the difficulty lies in that, before you even attempt to start marketing your language services, you need to go through an exhaustive process of self-discovery. You need to ask questions like "Who are my clients and competitors?", "What makes my services stand out in the marketplace?", and "Which market trends can I take advantage of?". You must definitively know who you are as a professional and what the needs are of the market you want to serve.
What's in a brand?
Companies brand themselves in order to create a distinct image in the minds of their target customers. This image is a recognizable spark that encourages their market to connect with them, remember them and do business with them. Translators must create a personal brand for the same reason — to build a brand that is not only focused on a particular market but is also centered on what makes them unique and outstanding, and leads people to think of them when they are in need of language services.
Personal branding
A lot of people get confused by the word "brand." They assume it's just a name, a color, a logo, a font type or your stationery. A brand is much more than that.
Contrary to popular belief, human beings can have a brand just as businesses and companies do! For years, celebrities, politicians, athletes and leaders have used personal branding as a mechanism to stand out from the crowd, to be sought out, to be influencers and to be recognized. Translators should be no exception. Did you know that, by working on your personal brand, you can make your translation work more visible, recognized and valued?
Branding comes before marketing
Standardization is a consequence of today's busy economy, resulting in products being standardized and professionals being grouped in with "commodities." Because of this, it is essential to differentiate and recognize the added value you bring to others through your language services. The best way to do this is by communicating your brand. In a world where nobody is indispensable, having a personal brand allows you to be perceived as a distinct professional, with unique and exceptional characteristics.
Your brand is how you communicate the true value you bring to your clients. Through your brand, you have the opportunity to display your authenticity and your individuality by consistently and compellingly delivering on your promise to your target audience.
When you are clear what your brand is, you can design and apply marketing strategies that always effectively create an expectation in your target audience you can later fulfill when doing business with them. A translator brand is nothing but a personal brand!
---
About the author: Marcela Reyes, Chief Coaching Officer, Latitudes Training, Coaching & Consulting and Co-founder of the Translators Marketing Club, is a marketing and branding expert for the translation and localization industry. With over 23 years of experience in the language industry, she is a global entrepreneurial marketing and business coach and consultant who is passionate about helping translators succeed.  Through her enthusiastic and high-energy approach, she partners with language service providers around the world to help them discover their unique skills and strengths. Her goal is to equip them with the tools to effectively communicate their value to attract more clients, expand their services, look for new opportunities, and develop their own brand in local markets or the international arena.  She holds an MBA with concentration in marketing, is a Blue Ocean Strategy Certified Practitioner, an internationally known speaker, an avid blogger, and a frequently published author. 
Subscribe to The Savvy Newcomer