How language professionals can reclaim their digital lives after Snowden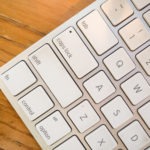 Our private and professional lives happen increasingly online. However, we often compromise our privacy and put the integrity of data and information at risk. Public and private entities exploit that: invasive ads, tracking across websites, profiling, restrictive digital rights management, attacks on net neutrality, bulk data collection – the list goes on.
It is time for language professionals to reclaim control, especially when handling client data, which can be sensitive or even confidential. This hands-on talk provides practical solutions: from encrypted email and secure wi-fi on the go to safer passwords and having your files available and yet safe.
This session was presented at the American Translators Association's 57th Annual Conference. Learn more about the conference at http://www.atanet.org/conf/2016 and more about ATA at http://www.atanet.org/.
[youtube https://www.youtube.com/watch?v=ctsTtU9ZucQ]
Header image credit: MMT
---
Author bio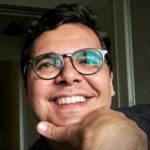 Alexander Drechsel has been a staff interpreter with the European Commission's Directorate-General for Interpretation since 2007. He has studied at universities in Germany, Romania and Russia and his working languages are German (A), English (B), French and Romanian (C). Alexander is also a bit of a 'technology geek' with a special interest in tablets and other mobile devices, regularly sharing his passion and knowledge with fellow interpreters during internal training sessions and on the web at http://www.tabletinterpreter.eu.
You can also find Alexander on Twitter as @adrechsel (personal account) and as @tabterp where he shares all things related to using tablets for interpreting.
Subscribe to The Savvy Newcomer