Linguist in the Spotlight: An Interview with Frieda Ruppaner-Lind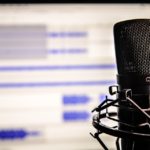 English-to-German and German-to-English translator Frieda Ruppaner-Lind is among those intrepid linguists who count their experience not in years, but decades: in her case, three of them. Indeed, translation has existed for at least as long as the Rosetta Stone, but few would disagree that the act of translating itself has never changed more than it has over the past few decades. For that reason, there is a certain respect for our colleagues who have experienced the rapid evolution firsthand.
Frieda, whom we interview in this third installment of our "Linguist in the Spotlight" series, may not have chiseled her translations in stone, but she did once use a DOS-based CAT tool!
Read on to hear her thoughts on the importance of research in translation, why we could all stand to read more, and a sometimes-overlooked resource translators should secure before working with direct clients. You can also learn more about her specialization in technology, medicine, and business in her 2015 interview with Caduceus, a publication of the American Translators Association's Medical Division.
On finding a career in language and going solo
Growing up in Germany near the Swiss border, not very far from France and Italy, it was taken for granted that people spoke at least French, understood Swiss German, or spoke some English. Throughout secondary school I studied French, Latin, and English and discovered that my talent for languages far exceeded the one for math and sciences. Several years later, with a degree in translation and after moving to the US, I worked in-house for a large manufacturer for one year and then embarked on a freelance career.
Her favorite thing about translating
Doing research! This is one of the most interesting aspects of our work—not only does it help us produce quality translations, but we also learn so much about new technologies, procedures, and broaden our horizons.
Advice for newcomers: learn, network, and plan ahead
Learning never ends. Keep your curiosity for learning new things and be a voracious reader—you never know when and how your work can benefit from that. And don't forget—network with colleagues, join groups, chapters, etc.
If you are looking for direct clients or already have some, have a game plan. Learn about them and their products and make sure you have a couple of qualified colleagues that can cover for you and/or edit your work.
Ways to improve one's translation skills
I love to read, whether books, magazines or online. I also subscribe to a medical newsletter in German to learn about the latest procedures and technologies. In addition, I attend ATA and regional conferences and workshops.
How she gets clients, or the value of being visible
I have long-standing relationships with a few agencies and network with other English-German colleagues—I either recommend them or they recommend me. My best direct client found me in the ATA directory, as have most of the agencies I work with.
Her favorite venue for networking and why
It's still the ATA conference and our chapter conference. You meet both colleagues and agencies and get out of your comfort zone.
The value of belonging to professional associations
I am a member of ATA, a regional ATA chapter, and the German BDÜ (German Federal Association of Interpreters and Translators). The main benefit is networking and exposure to potential clients.
Translation tools of the past and present
I have had many favorite CAT tools over the years. My first one was XL8 and it was DOS based! Now I am dating myself. In fact, the first translation I worked on in the US ended up being the first and last I ever did on a typewriter; I then purchased an Apple III and had to go to Germany to get the German version of Apple Writer III. This was in the early eighties. (Without computers, I probably wouldn't have remained in this line of business.) I am now happily using Trados Studio and sometimes memoQ and love the additional apps for Studio.
Image credit: Pixabay
---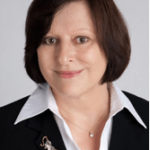 Frieda Ruppaner-Lind has been a full-time English-German freelance translator for three decades. She is a graduate of the Translators and Interpreters Institute at the University of Heidelberg with a degree in translation for English and Spanish and is ATA-certified from English into German and German into English. Her main areas of specialization are technology, including medical technology, and related areas. She has been active in ATA both on the regional and national level for many years as chapter president, ATA committee chair, and ATA board member in addition to giving presentations at regional events and the ATA conference.
Subscribe to The Savvy Newcomer