11 Tips for Freelance Translators from a Project Manager

By Enas Ibrahim
Reblogged from the ATA Chronicle (May 2014) with permission from the author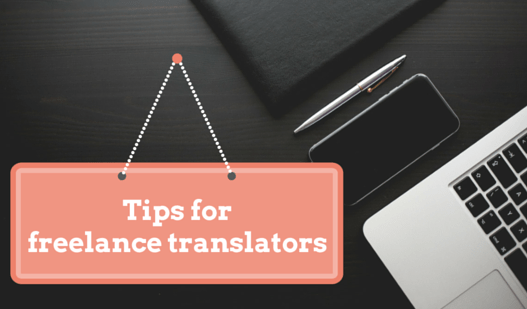 Having worked as a project manager in the language services industry for over five years, I have encountered many recurring issues when collaborating with freelancers that are not related to the linguistic aspect of the translation process. I share here what I see every day along with my recommendations for a more productive working relationship. I am sure that my fellow project managers have experienced similar issues. Some of the points, if not all, may seem like common sense, but I still see at least two to three of them every day.
It is absolutely okay to say "no" if you are uncomfortable with the subject matter of the document or the delivery date/time.
Where I work, we only contact linguists who seem qualified for the subject matter, but sometimes the proposed assignment is more specialized than what you are comfortable handling. The same goes for the delivery date. It is okay if you cannot accommodate every time. Many project managers will either extend the deadline or, if they absolutely cannot, find someone else who can deliver on the date specified. However, even though most project managers can stretch a deadline occasionally, you should not make a habit of asking for extensions.
Read the work order every time you receive one.
It might look like all of the others, but there might be some details that you will not catch unless you read the fine print.
Examine the source files as soon as you receive them.
If they are in a format other than what you agreed on with the project manager, or if the text is corrupt, let the project manager know right away. Project managers are usually willing to work with you. Do not wait until the delivery date to mention that there was some text you could not see and left untranslated. If the project manager sent the document, it means he or she was able to see all of the elements in the text. Project managers will work with you to find out what went wrong with the file delivery and ensure that you have a properly formatted document from which to work.
Always use the files you received with the work order and not the files that were sent to you with the initial inquiry detailing the assignment.
The purpose of the inquiry e-mail is just to check your availability and willingness to work, but most of the time any files that are attached with this query are not final. They could be drafts that are not formatted properly. Project managers send these initial files with the work query because they want to show you what the text is about and what the job involves. However, while the project manager waits for your reply, the files will most likely undergo additional editing to clean them up before being sent to you.
Ask as many questions as you feel necessary.
It is the project manager's job to coordinate between the translator and the client, and questions definitely help clarify any issues that might cause potential problems further into the project. If you do need to ask questions, it is better to compile them into a single file and send them to the project manager. Of course, you can always send more questions as things come up. Project managers generally want to help you as much as possible, since your success is critical to the project and retaining the end client.
Please check the work order to make sure you understand what you are expected to deliver, including the acceptable file format.
Let the project manager know if you will not be able to deliver the document in the specified format for any reason. Most of the time the delivery format will be the same as the source format, but the project manager may request that a delivery package include clean/monolingual files and a translation memory export, in addition to the bilingual files.
Please make sure the invoice number is not a duplicate.
Receiving two invoices labeled "Invoice #1" from the same translator is one too many. Duplicate numbers in an accounting system might also cause the invoice to be rejected and delay payment.
Do not forget to include your company name on the invoice.
If you are an individual and do business as a company, include both your name and the company name on the invoice.
Include the project manager's name on the invoice.
If you choose to send one invoice for all projects done for a certain company, make sure to include the name of the project manager who assigned the work next to the purchase order number of each project. It will help speed up your payment.
Include your address on every invoice if you are asking to be paid by check.
It is also very important that you let the project manager know if you change your address. Many checks get sent to old addresses and take a long time to be delivered to the recipient. It also helps if you e-mail all of the clients on your roster informing them of your address change, even if you have not worked with them in the past few months (or years). This is actually a good way for you to let project managers know you are still available and refresh their memory regarding your services.
Include all of your payment methods, if you have more than one, on the invoice and indicate which one you prefer.
We see many invoices with both PayPal and wire transfer options. Now that PayPal charges a percentage of the transaction, we do not always know which payment method will send more money to your account. Some banks and credit unions do not charge for incoming transfers, so you will get the full amount. But you know your bank, so you make the call.
These are just some general guidelines, but other companies may have other preferences. It is usually okay to check with your project manager if you have any doubts concerning anything related to an assignment.
Header image credit: Picjumbo
Header image edited with Canva
Author bio
Enas Ibrahim is a CCHI certified medical interpreter currently working at the Children's Hospital of Philadelphia helping LEP families with their medical encounters. In 2008 she started as a vendor manager at MTM LinguaSoft, focusing on screening linguists and maintaining the database of freelance translators, interpreters, and other language workers then was a project manager between 2010 and 2014. She is an English>Arabic translator and interpreter, and has a BA in translation and interpretation from Al-Mustansiriya University in Baghdad, Iraq.
Subscribe to The Savvy Newcomer