Dear Savvy: I Want to Work in Culinary Translation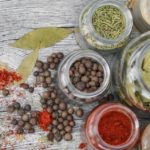 Recently, our inbox has seen a number of thoughtful questions from readers. In lieu of shipping off worthy advice to lone recipients, we decided these exchanges could benefit a broader audience. Without further ado, we are pleased to inaugurate our new question-and-answer series à la "Dear Abby," titled "Dear Savvy" (get it?).
Our first reader question is on how to break into the culinary translation sector. To answer the question, we recruited Claire Cox, a fellow translation blogger who counts food-and-drink translation among her specializations, and who also happens to be the creator of the bustling Foodie Translators Facebook group. Read on for some fresh-baked advice!
Dear Savvy,

I keep hearing that translators should specialize. I was thinking of going into medical translation, which I heard is in demand and pays well, but after reading your blog post titled "How (Not) to Be a Professional Translator" and "Specialisation according to Rose Newell," I realized I'm actually interested in culinary translation. I haven't been able to find any resources on this specialization online. Is there demand for culinary translation? Where do I start?

– Hungry for a Specialization
Dear Hungry,
There is definitely considerable demand for translation in the field of food and drink. The problem is, as you will realize from the countless examples of poorly translated menus, that everyone and their cousin thinks they can do it! Translating menus, recipes and cookbooks often involves a great deal of research, so it can take a long time to translate just a couple hundred words and it's hard to get clients to understand that charging on an hourly, rather than per-word, basis is fairer in such cases.
That said, it can be a very rewarding field to work in, especially if, like me, food is one of your personal passions. There are good, decent-paying opportunities out there: the problem is finding them! You need to make sure that food is listed on your CV/résumé/directory listings/agency forms. If you use sites such as ProZ, make sure that food is mentioned under various keywords—gastronomy, food, cooking, nutrition, restaurants, catering, etc., in your source and target languages, to make you more searchable. You could always write to restaurants if you feel their menus are particularly bad, although in my experience that rarely pays off—I suspect the person who opens the letter may well be the person responsible for the inadequate translation (or at the very least their best friend!). Writing to publishers is another option, although again it can be difficult to get a foot in the door from a standing start.
For me, the best option is networking. There are translation groups out there: the Institute of Translation and Interpreting (ITI) in the UK has a Food & Drink Network, although it doesn't see a lot of traffic, just the occasional food query. I heard an excellent talk about food translation at the ATA Conference in San Francisco in 2016 by the very entertaining Joe Mazza , entitled "Arugula by Any Other Name: Coping with Translation in the Culinary Arts" (see link to my brief summary here), so I'm sure there must be similar groups in the US.
I set up the Foodie Translators group on Facebook just over two years ago, and it's now grown to a lively and supportive group of over 2,600 colleagues with an interest in all things food-related. Not all of us translate in the field all the time, but we do share a passion for food, so you will see recipes, fabulous food pictures, questions about ingredients or culinary equipment, cries for help, and requests for recipe and restaurant suggestions from across the world. We're also happy to accept food translation queries and related job postings. Most of all, we've become a real community, and members even arrange to meet up in person at translation events worldwide. This, in turn, gives you a very good feel for colleagues you can trust if you suddenly need to pass on a request for translation in this field. I personally ended up being offered a very large project to translate recipes and related material for a new restaurant opening precisely because a colleague had seen that I'd set up the group and knew that I was interested in food translation. You never know what may come of the smallest pebble you throw…
Good luck—and do come and join us online!
Claire
In search of more resources for culinary translation? Savvy stumbled upon this upcoming AulaSIC course on culinary translation for English-Spanish and English-French translators (site in Spanish; contact cursos@aulasic.org for more information). Comment if you are familiar with any other resources of interest. Now, time to get your hands dirty cooking up your résumé!
Do you have a question of your own ripe for an answer? We would love to hear from you! Leave a comment below or shoot us an email: atasavvynewcomer@atanet.org.
Image source: Pixabay
---
Author bio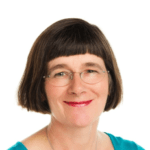 Claire Cox is a UK-based translator from French and German into English. She works primarily in the fields of energy, nuclear technology and health & safety, but has a soft spot for translations in the fields of food and horticulture too, as these reflect her own private passions. She has been translating professionally for over 30 years and is a qualified member of the Institute of Translation and Interpreting.
Website: http://www.cctranslations.co.uk/
E-mail: claire@cctranslations.co.uk
Twitter: Claire_Cox16
Blog: http://www.clairecoxtranslations.wordpress.com/
Subscribe to The Savvy Newcomer