Linguist in the Spotlight: An Interview with Corinne McKay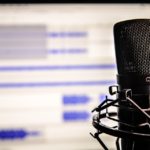 This fourth installment of our "Linguist in the Spotlight" interview series features Corinne McKay, French-to-English translator and current president of the American Translators Association (ATA). If Corinne's name is familiar, it may be thanks not only to her visible role in the ATA, but to the fact that she is a regular contributor to The Savvy Newcomer and also the author of what many consider to be the quintessential guide for aspiring freelance translators, How to Succeed as a Freelance Translator. Read on to discover why you could say Corinne was born to translate, how her time spent in Nepal and Switzerland ended up benefitting her translation work years later, and why the formula for freelance success may be simpler than you think.
A birthday to match her calling, and her long-term dedication to the profession at large
In 2002, I had a master's degree in French literature, a baby, and the desire to find a job where I could use French and work from home while my daughter was little. I quickly gravitated toward translation, and found my calling (proof: my birthday is International Translation Day!). In those early years, I really relied on my local translators' association—the small but mighty Colorado Translators Association—and on the contacts I made in ATA. I became ATA-certified in 2003 and attended my first conference in 2004, and then began moving up the volunteer ranks, serving as Colorado Translators Association president, ATA French Language Division administrator, and finally joining the ATA Board in 2012.
Mountaineering and the unlikely connection between time spent in Nepal and a French book translation
My favorite project from the past several years was being selected by Mountaineers Books (a US-based publisher of outdoor adventure literature and guidebooks) to translate two mountaineering memoirs. The first was Ang Tharkay and Basil P. Norton's Sherpa: The Memoir of Ang Tharkay, and the second was Erhard Loretan and Jean Ammann's Night Naked: A Climber's Autobiography. These projects were fascinating from a few points of view: I was able to combine my love of and interest in languages and mountains (my husband and I spent four months in Nepal after we got married, and he's also half Swiss, so I've visited many of the places mentioned in Erhard Loretan's book), and I was able to help bring to life the words of two authors who are no longer alive. Ang Tharkay died of natural causes, and Erhard Loretan was killed in a mountaineering accident. So that was gratifying: to be contacted by Ang Tharkay's family members who had never really heard his story before. Night Naked was also shortlisted for the 2017 Boardman Tasker Award for Mountain Literature; although it didn't win, it is actually an honor—to me at least!—just to be nominated, and I was proud that it was the only work in translation to be nominated.
A word of advice on success, from the person who wrote the book on the topic
So much of succeeding in your first few years as a freelancer is just showing up. You need excellent language skills; you need to be a good writer (or speaker!); you need to target specializations that are marketable and that you know a lot about and/or enjoy researching and reading about. But in addition to that, you just need to do the boring, tedious, repetitive work that allows you to develop a steady base of regular clients who send you work, so that you can spend your time working rather than looking for work. I get so many emails from translators who say something like, "I'm so discouraged! I've sent out 25 emails to potential clients and only two have responded! What am I doing wrong?" To which I respond that during my first year as a freelancer, I contacted over 400 potential clients (and tracked them on paper… I still have the index cards to prove it!) and still, it took about 18 months until I was earning anything close to a full-time income. If your mindset is that you would be so great at this job, if only someone would consistently funnel you a steady stream of high-paying, interesting work, then you should find an in-house job instead of trying to be a freelancer. That sounds harsh, but it took me a long time to accept that very few translators enjoy marketing or looking for work in general; but an ability to force yourself to do that is what differentiates the happy and successful people from those who are just translating what lands in the inbox.
A work in progress: On constantly honing one's skills and discovering new territory
I always ask clients for feedback on every translation. Some of my clients have in-house translation departments, or the clients themselves speak enough of both languages to give feedback. I stress that even if their feedback is negative, it helps me improve. I also commit to ongoing professional development: taking Coursera classes in my specializations, participating in ATA webinars, and attending lots of sessions at the conference every year. I'm currently working on improving my interpreting—in a sense, that's not difficult, because I'm starting from close to zero!—but it's a good way to maintain and improve my spoken French, which is a critical skill since I work with lots of direct clients who don't speak any English. My "baby" daughter who was my motivation to start a freelance business is now a sophomore in high school, so I'd like to actively pursue interpreting when she goes to college in a few years.
For clients not already knocking on her door, an experiment in handwritten notes
I have a pretty active web and social media presence, so I'm fortunate in that a significant percentage of my clients have found me online. I also actively network with other translators and we refer work to each other. Finally, I try to send out at least one marketing contact every day or every few days to a client I don't know but would like to work for. My primary marketing method is warm emails, but I'm currently experimenting with handwritten notes. I can report back on how that goes!
Image credit: Pixabay
---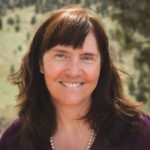 Corinne McKay, CT is an ATA-certified French-to-English translator and the current president of ATA. She has worked as a freelancer since 2002, translating for the international development, corporate communications/content marketing and non-fiction book sectors. Corinne also writes and teaches for other freelancers; her book How to Succeed as a Freelance Translator has sold over 11,000 copies, and her blog Thoughts on Translation was voted the best blog about translation in the 2016 ProZ.com community choice awards. She will serve as ATA president through 2019.
Subscribe to The Savvy Newcomer