Uncovering New Opportunities: Genealogical Translation as a Specialty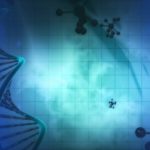 Genealogy is in the news these days with the popularity of services like 23andMe—and that has implications for professional translators. At the most basic level, genealogy is the study of family history. Yet, it is a wide-ranging field that includes everything from the hobbyist trying to identify their fifth great-grandparents to the professional genealogist helping a probate court locate the heirs to an estate to a lineage society specialist completing an application to the Sons of the American Revolution. By the field's very nature, it's common for genealogists to find themselves in need of the assistance of a translator.
But not just any translator. Like the subspecialties of legal, medical or business translation, genealogical translation requires specialized skills. What those skills will be depend somewhat on the project for which the translator is being employed.
Forensic Genealogy
                The website of one forensic genealogist defines forensic genealogy as "genealogical research, analysis, and reporting in cases with legal implications." Forensic genealogy can include everything from the identification of missing heirs in a probate case to determination of ownership on oil rights (see examples and more information here). Translation can come into play when the case crosses a country's borders, as the documents that indicate relationships may be in a different language than that of a court.
Because their translations—if not the translators themselves—are likely to appear before the court, the translators working with forensic genealogists are expected to have a good understanding of legal translation. Their translation must be in a format that will be acceptable to the court hearing the case. They additionally must be prepared to answer any questions that arise about their work, both to the forensic genealogist and to the court. Due to the nature of court hearings, anecdotal evidence suggests ATA-certified or otherwise credentialed translators are preferred.
While an understanding of legal translation is required for those translators working with forensic genealogists, a grasp on the evolution of their source language is also beneficial. The majority of forensic genealogy cases concern recent events, but not all. The translator must be comfortable identifying and working with terminology that was used a century ago but may not be in a modern dictionary. A misunderstood word risks dramatically impacting the hiring genealogist's case.
Traditional genealogy
                Never truly named, traditional genealogy is the study of family history using artifacts, documents, and oral histories. It can take many forms, depending on the client's goals. An individual wishing to join a lineage society may need to document birth, death and marriage according to the society's standards. Someone else may simply want to learn as much as possible about their sixth great-grandfather, even though they lived in another country whose records are kept in a language they do not speak. These genealogists may find themselves in need of a translator to meet the society's requirements or to overcome a brick wall.
As Google Translate has gained a strong foothold among genealogists, translators are rarely hired until desperation sets in—and it's discovered that the translator may have skills a translation software program cannot provide. Translators working with traditional genealogists must be prepared to develop several unique skill sets. First and foremost, they must be able to read older handwritten documents in their country's source language. In 2016, the Association of Professional Genealogists published an article in their Quarterly entitled "Why I love Google Translate." In it, the article's author encourages the use of Google Translate to enter unfamiliar texts, including those in cursive. Realistically, someone who does not read the source language may be able to copy a printed document. They are far less likely to be able to accurately copy a handwritten document. Most genealogists know this and will seek help when they cannot pick out the individual letters of a document. Second, translators must become familiar with older versions of their source language. The documents a genealogist will provide to a translator will rarely be from the twentieth or twenty-first century—and may be as old as the mid-seventeenth. It's not uncommon to find words in these documents that are no longer in the modern dictionary. After all, how often is a French-speaker asked to translate "este" in today's world? A translator with the ability to read older forms of the language and handwritten documents will find themselves in the perfect position to assist genealogists who have otherwise given up all hope.
Now what?
While there is a well-established market for German genealogical translation, that of other languages is still growing. Many genealogists—including forensic genealogists—may not know help exists, let alone where to hire it. For those interested in building a market in this subspecialty, the best first step is to raise awareness of your existence. Reach out to genealogy groups covering regions or ethnicities that speak your language. Speak at national genealogy conferences. As more awareness of genealogical translation builds, the market will follow.
References
Pam Vestal, "Why I Love Google Translate," The Association of Professional Genealogists Quarterly Volume XXXI (2): 85.
"Forensic Genealogy," Stone House Historical Research (https://www.stonehouseresearch.com/forensic/: accessed 8 June 2019).
"Forensic Genealogy." Sunny Jane Morton, "5 Questions with Forensic Genealogist Leslie Lawson," FamilyTreeMagazine (https://www.familytreemagazine.com/premium/5-questions-forensic-genealogist/ : accessed 8 June 2019).
Image source: Pixabay
---
Author bio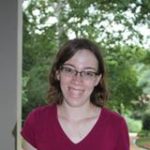 Bryna O'Sullivan is a Connecticut based French-to-English genealogical translator and proprietor of Charter Oak Genealogy.
Subscribe to The Savvy Newcomer