10 Lessons From Kitesurfing That Apply to Life and Business
This post was originally published on Martina Russo's LinkedIn. It is reposted with permission. 
I've been learning how to kitesurf recently and these are a few things it's taught me…
1. When 💩 hits the fan, LEARN TO LET GO…
(…of the bar, which is connected to yourself through a harness and to the kite in the air through a set of lines).
If you pull it closer in an attempt to control it, it's going to get 100x times worse – and you'll likely get hurt.
2. REMEMBER TO BREATHE. Relax. Don't overgrip. The more stressed you are, the harder it's going to be to manage things.
3. Be proud and own it, even if you"re still learning and don't know what you're doing. 🤘🏻
4. Consistency is key.
5. Even the smallest of steps is progress.
6. No matter how much you're struggling and getting frustrated, you're still out here learning. Be grateful instead of focusing on the negatives. ☺️
7. Believe that you can do it, give yourself some credit (and a good pep talk!) A lot of your success depends on your mindset.
8. Sometimes you'll facepalm. You'll learn to get back up again. It's OK to suck at something at first. Everyone does when they're starting out.
9. Be present and mindful (or you might not like the consequences).
10. The right partner/teacher can make all the difference in your experience.
…After picking up kiting again a couple of weeks ago and starting basically from scratch, 3 classes later I can finally water start and ride on both sides / into both directions 🥹
It's been a very frustrating experience so far 🤣
But – like in any sports – I feel like I've been on a self-discovery and development journey rather than just learning how to kitesurf.
Can't wait to see what else kiting has to teach me as I progress and it starts to get fun 🤘🏻
What's one lesson sports have taught you?
---
About the Author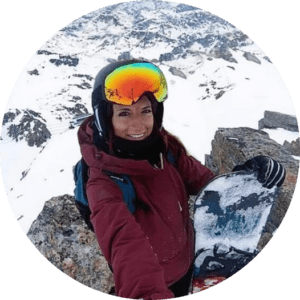 Martina Russo is an Italian marketing translator turned (ethical!) translation agency owner. After setting up as a freelance translator in 2010 and setting up her first localization agency in the SaaS localization space in 2016, she then turned her lifelong passion for the outdoors and adventure sports and founded the first (and only) specialized translation agency for the outdoor industry: theactionsportstranslator.com. She often speaks at translation conferences and is very vocal about translation on LinkedIn, where you'll find her posting multiple times a week.
Subscribe to The Savvy Newcomer