Moving to Pompeii? What GPT-4 Means for New Translators and Interpreters
I'm just going to open with it—this article was not written by ChatGPT.
It might be the only one on the topic not to close with that twist since the release of the Large Language Model (LLM) in November of last year. We've read a lot of speculation in that time, from hype to hysteria. Here, I'd like to look at LLMs and what they mean for translators and interpreters just entering the profession to find it seemingly in a state of unease, with new developments coming out at breakneck pace, amazing the public and frightening knowledge workers of all kinds.
So, the question on everyone's mind: Are we doomed? Should those of us who just got into the profession pack it in and head back to school, hoping the next path we choose won't be automated before we can finish our studies?
Yes and no.
The inconvenient truth is that yes, not everyone will be willing to pay highly educated humans for some types of work when they have a much cheaper option that they think works just as well. We will see less low-stakes, high-volume work. Yes, clients will push rates down on all work if we let them. And yes, the market may not have as much work for as many people as it does today.
But no, I don't think each and every job will disappear.
While this conversation is somewhat new for large sections of the economy, it's been going on for decades in our industry. After some experimentation, I don't believe even GPT-4 represents an MT revolution.
A lot of ink has already been spilled on what LLMs can and can't do well, so I won't go into detail here. To quickly summarize, LLMs remix billions of sentences from the internet by predicting which words are likely to come after others. They do not understand meaning.
They produce pretty good translations that read much more smoothly than neural MT, but they struggle a lot more than neural MT does with omissions, meaning shifts, and hallucinations. They also generate rather homogenous, boring output, even when it is mostly correct in meaning. The strengths of LLMs are especially pronounced when translating between languages for which they received the most training data (e.g., Western European languages, especially English, which makes up a vastly disproportionate amount of the text on the internet crawled by OpenAI and others).
To make a long story short, LLM translations are impressive on the surface, but they have foundational limitations in the way they work that will make it very hard, if not impossible, for even future models to reach human parity in all subjects, contexts, and especially in all languages. It is certain that there will continue to be a need for human translators and interpreters in some form or another far beyond GPT-4 and its competitors.
Some even say that after the next few big models, there might not be any more training data to feed in—humanity may not have written enough to continue supersizing these models for much longer, and we may risk feeding LLM-generated text into future LLMs, leading to slowed progress in the future. That said, it's just not smart to put all your eggs in that basket.
Indeed, given the pace at which this technology is advancing and without any guaranteed slowdown anytime soon, it's not extremely useful to focus on what LLMs can't do right now. Rather, it's more useful for newcomers to the industry to think about how they can best position themselves to be ready for the language industry of the future, whatever form it takes.
It's been said since MT and CAT tools first came about: "The translators who will be replaced by machines are those who translate like machines." This is no less true today. Think about what value you add when you as a human translate, what cultural knowledge you bring to the table, what connection between the speaker's intent and the effect on the audience you create. If you believe that the primary thing you do when you translate is to "tell people what the words mean," you may find yourself outpaced by the low prices and quick turnaround times offered by a stochastic parrot. Make sure that as a human translator, you are specifically leveraging what makes you human.
It will also be crucial to uphold the highest possible standard of professional integrity toward your clients and colleagues alike. When a client is disappointed by a human translator or interpreter, be it because they accept an assignment they weren't qualified for, they pass off MT as their own writing, or they break confidentiality, that client becomes more and more likely to cancel their future translation or interpretation initiatives, switch to MT, and maybe even advise their peers to do the same.
In the event that there is less work for human translators and interpreters in the future, the pressure will be great to compete with one another. The story here is the same as it has been for the last few decades: If we (and newcomers are under the most pressure to do this) undercut our colleagues on rates because some income is better than none, we push down earnings for everyone, and they won't be coming back up.
It will be just as important in the future as it is now to get to know your colleagues across the world. Meet them by connecting online, joining a professional organization like the ATA, and working together on assignments. Instead of instigating a lose-lose competition with your colleagues, act in a spirit of solidarity and good faith and they will do the same for you. Refer assignments outside your specialty, don't unreasonably compromise on rates just to win a bid, and always continue to improve your skills by soliciting and sincerely listening to feedback.
In translation and in working with others, humanity will be our edge, so sharpen it.
Further reading:
(Essay) ChatGPT is a Blurry JPEG of the Web – Ted Chiang
(Article) ChatGPT is Nothing Like a Human, Says Linguist Emily Bender
(Podcast) The Limitations of ChatGPT – Emily M. Bender and Casey Fiesler
---
Author bio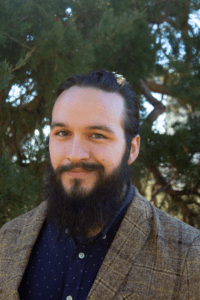 Kole Wright got started both in project management and in freelancing as a French and German to English translator and interpreter, specializing in science and technology, after graduating with an MA in Translation and Interpretation from the Middlebury Institute of International Studies at Monterey in 2022.
Originally from Kansas, Kole is a linguistics nerd with a passion for grammar and the way people use it. If he's not in the Fantasy & Sci-Fi section at the local bookstore, you might find him on LinkedIn.
Subscribe to The Savvy Newcomer