8 T&I Events in Europe that Deserve to Be on Your 2023 Calendar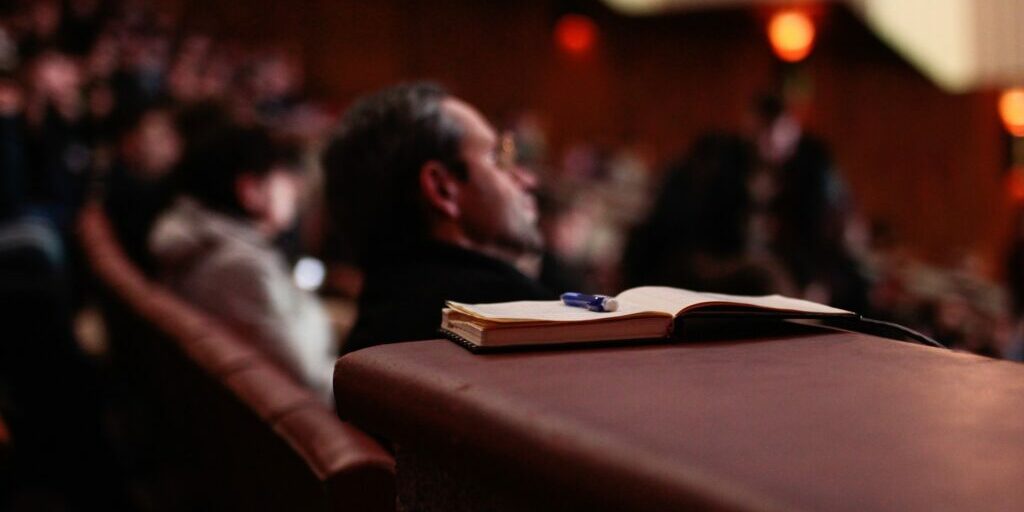 Here are some lesser-known industry conferences with the potential to boost your networking and marketing efforts!
Fall: It's Time for Flagship Industry Events
While summer temperatures are still hanging around in many areas of the country, the fall conference season is now in full swing. If you're like me, the crisp autumnal air and colorful leaves are harbingers for the final industry events of the year, like the American Translators Association Annual Conference.
Why Attend a Translation & Interpreting Event?
There are so many reasons for a newcomer to participate in conferences and events. The ATA conference, a premier annual event, offers a rich line-up of conference sessions and opportunities to meet with language service companies in the Exhibit Hall or at the Job Fair. What's more, you're sure to bump into fellow ATA members you may have only chatted with online or in webinars. Participating in division meet-ups can also give you a boost! The valuable continuing education, business development, and networking are worthwhile reasons for newbies to make this type of investment into their business.
What About Conferences and Events in Your Source Language Market?
In addition to the ATA Annual Conference, attending events in your source language market could be a strategic move. If you would like to serve direct clients in the future, you may want to consider how participating could benefit this goal and integrate it into your business plan (and budget). Whether you are a recent graduate, a career changer, or a freelance translator looking to grow, getting out there and in front of the people who need your services, and those who make the buying decisions, can be lucrative.
Many Routes to Savvy, Sustainable Growth
In any event, your business strategy likely includes several "prongs" or types of actions. It might focus first on developing client relationships in the United States, as starting close to home can be easier to manage since there's less of a time difference between you and your contacts. You may have a better grasp of regional differences and a better understanding of where the industry hubs related to your favorite areas to work in or specializations are located. In the future, however, you might be interested in taking your marketing efforts further by developing a client base outside of North America.
Cultivating Transatlantic Connections
If you work with one of the 24 official European Union languages, cultivating transatlantic connections could be a key to leveraging the time invested into marketing your business. Translators working into English have much to gain through staying in touch with their source language country (or countries) and culture. This can include improving their language skills, forming friendships and developing working relationships with colleagues in the other direction, and increasing knowledge of the "landscape," i.e., the local sectors of activity where their unique expertise and specializations can best serve customers, just to name a few.
If, in addition, you have a secondary language pair that does not include English (for example European Portuguese to European Spanish), what better way to develop this segment of your business than to meet peers with similar backgrounds?
To get a better grasp on the European market, I recommend checking out the 2022 European Language Industry Survey, which accounts for trends and challenges and provides up-to-date data from respondents of the latest edition.
How to Stay "In the Know"
To stay apprised of the latest news and events from organizations in Europe, choose your favorite communication channel or network. You can like their social media accounts, sign up for their newsletters, check the news section of their websites regularly, and even follow colleagues in key leadership positions in those organizations via LinkedIn.
If there's a city or region that you're particularly interested in, check online to see if you can find a translating or interpreting track at the local university. T&I departments may hold seminars on current research topics from time to time, and to bridge the gap between theory and practice, or offer students the opportunities to network with professionals who are already established and working in the field. Either way, they're sure to welcome visiting freelancers.
Not-to-be-missed Translation & Interpreting Conferences in Europe
Without further ado, here's a curated selection of 8 European conferences for you to keep on your radar! More information can be found by clicking on the links.
February
Elia Together – Rome, Italy
Elia is a European language service company association. Its "Together" initiative is the opportunity for freelance language professionals and language service companies (LSCs) to meet and discuss how to improve collaboration between stakeholders.
March
GALA – Dublin, Ireland
The Globalization and Localization Association is a nonprofit organization that serves and supports the language services and technologies industry. Its annual conference changes location and next year's event will be on the other side of the Atlantic, which is why it is included here.
SAM – Lyon, France
If you specialize in medical translation and work with the French language, you may want to bookmark the Séminaire d'anglais medical.
May
BP Conference – Utrecht, Holland
This translator and interpreter conference was originally held in Budapest in 2014; it is now a feature in the European T&I industry landscape. Its focus (and the meaning of "BP") changes with each new edition.
September
Translation and Localization Conference (TLC) – Warsaw, Poland
In addition to translation and localization professionals, this conference seeks to include QA, tech writers, software manufacturers, academia and current students, and the media.
International Translation Day (ITD) – Online and pop-up local events
International Federation of Translators (FIT-IFT) events in honor of ITD may be organized by local universities, LocLunch or Facebook groups, and local Proz.com community members. Even software editor Trados has historically put on live, in-person, and online events.
Mediterranean Editors and Translators (MET) Meeting – Location TBD
This English-language association is based in Spain and brings together professionals all around the Mediterranean. For this reason, location changes, but the annual meeting is generally held in September or October in a major Mediterranean city.
October
Frankfurt Book Fair – Frankfurt, Germany
This premiere publishing industry trade fair is the place where foreign translation rights are secured for contemporary works of literature. You can also rub shoulders with authors, discover smaller, niche publishers, and enjoy live readings.
Other Associations of Note
European Union Association of Translation Companies
European Legal Interpreters and Translators Association
European Association of Machine Translation
International Congress of Linguists
On the FIT-IFT Members Directory page, you'll find links to translation and interpreting associations based in many countries across Europe (not to mention worldwide).
#BusinessPlanning #events #Europe #marketing #FreelanceTranslator
This blog post was edited by Emily Moorlach of The Savvy Newcomer team
---
About the author
Amber Marcum Combaud is an ATA-certified French to English translator who got her big break at an Alliance Française wine and cheese party in 2007. She worked in-house for an American company in the power generation industry for five years before moving to France, where she opened her business in Marseille in 2016 to serve clients seeking a reliable partner for their English-language communications. While a lot has changed since she was a newcomer, the value of connecting with colleagues, sharing information, and supporting our profession have not. Connect with her on LinkedIn or drop her a line by email.
Photo credit: Sandrine Massel
Subscribe to The Savvy Newcomer