Jump-Starting Your Career as a Linguist: The Two-Year Project Management Stint*
If you're interested in a career as a translator or interpreter, it can be hard to figure out how to break into the industry. Where are the jobs? What should you specialize in? How do you set rates?
One way to answer these and many other questions is to start out as an entry-level project manager (PM) with a language service provider (LSP). Just as I think everyone should work in the restaurant industry for at least two years, I think all new linguists should spend two years in project management. Both are a good way to see how the "sausage" is made.
Be forewarned that, like food service, project management isn't for the faint of heart. The challenges are similar: long hours, high stress, uncertain rewards. There is a risk of burnout, especially in more corporate, less quality-driven work environments. When applying for project manager jobs, ask about the LSP's turnover rate or talk to current employees before accepting a position. If it feels right, stay with it, but two years is enough time to acquire certain basic, cross-functional skills that will advance your career as a linguist.
Being a project manager will help you:
Learn to be versatile and flexible
PMs wear many hats. They are customer service representatives, quality control analysts, desktop publishers, firefighters, and air traffic controllers. The great ones are culturally sensitive, highly organized, resourceful, proactive, solution-oriented, tech-savvy, and adaptable. It's a rare cocktail of in-demand soft and hard skills that will make you a more organized, responsive, and respected professional linguist.
Adopt a broader perspective
Language people who care deeply about the power and weight of words tend to forget that there's so much more that goes into publishing a translated document, organizing an onsite event, or bringing a localized product to market. As a project manager, you get a bird's-eye view of language industry workflows, making you realize that linguists are just one (albeit key!) ingredient in a very complex recipe.
Know what you don't know
Whether it's due to oversight or overwork, project managers sometimes forget to provide essential information at the outset of a project. As a PM-turned-linguist, you will know what questions to ask to do your best work. Are the uneditable graphics in this report going to be translated? Do you have a visual to accompany this tagline? Are the presenter's handouts available? Do these software strings have character length restrictions? This will streamline the process, eliminate unnecessary back-and-forth, and add value for your clients.
 Sharpen your business acumen
Being a professional translator or interpreter isn't just about the word work. You also need strong management skills—whether it's time management, budget management, cost management, or stress management. What better way to learn these skills than as a PM on more complex projects with bigger budgets, tighter deadlines, and higher stakes? You quickly learn to manage expectations, balance resources, and deal with the triple constraints of time, quality, and cost. These lessons learned will help you organize your own operations.
Deliver superior customer service
Returning to the restaurant metaphor, being a project manager is like being a server. You're the one who must be proactive, take responsibility, and communicate clearly to avoid misunderstandings and dissatisfaction. You're the one who must deal with customer questions and complaints. You're the one who must follow up to make sure everything is to their satisfaction and listen openly to any feedback. As a linguist, these skills will help you speak to project managers and clients with authority, credibility, and empathy. Having been in their shoes will make you easier to work with (and a better tipper!).
Become tech-savvy
Linguists rarely think beyond acronyms like CAT, TM, and MT. But what about TMS, CRM, and CMS? Using tools from a project manager's perspective introduces you to a whole new set of functions and features. As a PM, you will also become a power user of Microsoft Office and Google Docs, with formatting skills to rival any document specialist. A superior command of the tools of the trade will make you a faster, more productive, and higher-earning professional linguist.
Build relationships
The global connections you make working as a project manager will stay with you for the rest of your career. Whether it's with other PMs, potential future clients, or fellow wordsmiths, you'll have a network of like-minded people to tap into when it matters most. People who can vouch for your skills, people you can refer clients to, people you can learn from and with. While big, the language industry can feel surprisingly small. Building these relationships as a PM can open doors to new opportunities and collaborations.
After two years as a project manager, you will have a solid foot in the door of the language industry. You will be better equipped to run your own language services business or work as an in-house linguist. You will have a sharper eye for detail, be more receptive to feedback, and be more committed to delivering quality work on time, every time. And who knows? One day you may find yourself going back to project management…or food service.
*Title provided by ChatGPT-4. Not bad, eh?
This blog post was edited by Emily Moorlach of The Savvy Newcomer team.
---
About the Author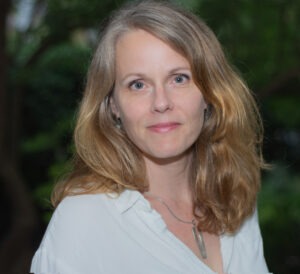 Rachel Pierce is an ATA and OTTIAQ certified French to English translator and copywriter specializing in high-visibility marketing and communications content. She jump-started her career in the language industry over 20 years ago as a project manager. She has also been an in-house translator, a freelancer, a bartender, and a server and has no regrets. To connect, email her at rachel@rachelpierce.com or visit www.rachelpierce.com.
Subscribe to The Savvy Newcomer