Five Reasons Why You Should Consider Doing an MA in Translation
This post was originally published on ORH Translations. It is reposted with permission.
Upon completion of my undergraduate degree, I was faced with the difficult decision of what to do next. I was frightened, anxious and overwhelmed with the thought of stepping into the big, scary working world. I would say that I was quite naive when I finished my undergraduate studies. I honestly believed that I would be able to get my dream job almost instantly; however, I soon discovered that this wasn't the case! I reached out to numerous translation agencies and soon realised that my undergraduate degree in Spanish and Italian wasn't enough; I knew that I needed to obtain a recognised qualification in translation. Eventually, I decided that I would study for a Master's degree in Translation. Truthfully, I had always said to myself that I would never study for a MA in Translation; in fact, just the phrase 'Master's Degree' alone frightened me! But I can honestly say that it was an experience that I am truly grateful for, and it has shaped me into the person I am today. Below are five reasons why (I think) you should consider doing a Master's degree in Translation.
1. You get a better understanding of how CAT tools work
Luckily enough, my course offered a CAT tools module, which I found was the most useful. We were provided with free licenses for CAT tools such as memoQ and SDL Trados and were even given a detailed step-by-step handbook, which showed us exactly how to use the tools in the most simplified way. I still refer back to these handbooks when I have my doubts even now! The importance of CAT tools is highlighted by Garvita Gahlot, who states that they 'simply assist translators in dealing with a huge amount of content and will manage, edit, and store translations that can be used by them in the future', so being competent in and acquiring knowledge of these tools would be highly beneficial for an aspiring translator. It's also important to note that prior to undertaking this module, I had little experience working with CAT tools, but after undertaking this module, I can honestly say that I'm much more confident when it comes to using them for actual translation work. So, my advice to you is to take the CAT tools module if it's offered to you; I promise you that you won't regret it.
2. You get a better understanding of theoretical approaches to translation 
I know theories themselves can be tedious, but I found that the knowledge that I had gained about translation theories assisted me in many ways. The fact of the matter is that you are able to understand translation at a more profound level if you have good knowledge of translation theory. With all of this acquired knowledge, you'll be able to identify the purpose of a text (its skopos), its target audience and cultural references with ease, and after having identified these aspects, you'll then be able to produce an idiomatic, high-quality target text suited for its intended target audience and culture. Now that sounds like a perfect target text to me!
3. You get an insight into the translation industry 
During my MA studies, I was also enrolled on a module named 'The Translation Industry', which, again, was a very useful module. We had the opportunity to create important documents such as invoices and translation quotes, which are particularly important in conveying the professionalism of your translation business. We were also provided with guidance and advice on how to create the perfect translation CV, which I found to be very helpful.
4. You receive feedback from professionals 
For every piece of work you submit throughout your MA studies, whether it be assessed or non-assessed, you will be provided with detailed feedback from seasoned professionals. This feedback will help you to identify both your strong and weak areas when it comes to translation and will allow you to grow and learn as an aspiring translator. A piece of advice: try not to take the negative feedback from the lecturers to heart; they are only trying to help you to better yourself!
5. You get an insight into different specialisms 
For a starting out translator, it can be quite difficult to decide what you want to specialise in. Initially, I thought that I would be able to translate all different types of texts as I thought that this would be the most profitable way to make money! However, this is not the case whatsoever; specialising in one or two areas is the key to success. Throughout my MA course, I was able to get an insight into different specialisms, such as marketing, waste and sustainability and literature, and having the opportunity to translate these types of texts helped me to understand what areas interested me the most.
These are just a few reasons why (I think) you should consider doing a Master's degree in Translation. Remember to do your research on different MA courses to see exactly what they offer.
References
CAT tools and their importance for translators (modlingua.com)
---
About the Author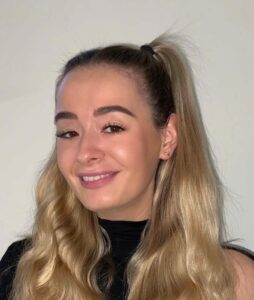 Olivia Hood is a Spanish and Italian to English freelance translator, proofreader, transcriber and content writer based in the UK.
Subscribe to The Savvy Newcomer