Pursuing the Translation Dream: Professional Demeanor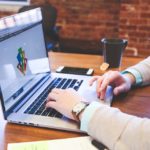 Your translation career is moving right along: you have a growing slate of repeat customers and a modest circle of close colleagues. You can even hear a little voice in your head wondering whether you've finally "made it." But that little voice has a devilish counterpart that doubts work will always be plentiful and that you'll earn enough to meet your goals.
This post, which is part four of a five-part series on how to achieve a successful professional career in translation, explores what it takes to continue to build your business and foster professional relationships that will help you meet your long-term goals.
This series is inspired by the ATA's Self-Evaluation Questionnaire for Translators. The previous three posts in the series contemplated what to know before the phone rings, what to know after the phone rings, and how to keep the phone ringing. In this fourth installment, we'll look at selected questions from section 4 of the questionnaire, on "Professional Demeanor."
Have I honed my "client education skills"? (For instance, what would I say to politely refuse a request for a job with an unreasonable deadline or fee?)
Sooner or later, newcomers to the profession will hear old-timers talk about the need for client education. But it can be hard for a budding translator to imagine what client education looks like until she finds herself in a situation that calls for it. Even then, it can feel easier to shy away from the problem than to figure out how to face it.
Here are two recommendations on how to help clients understand your work as a translator:
Talk to experienced colleagues
. If there's no one you feel comfortable seeking advice from, consider consulting the enlightened and lively participants of the ATA Business Practices list, where you'll be sure to reap advice from those who have worked through their own trial and error. (For the record, we're always happy to answer your questions here at The Savvy Newcomer blog, too!)
Use the power of visualization
. In other words, put yourself in the client's shoes. Close your eyes and imagine you're the client. Visualize yourself in their office, at their computer, even literally in their shoes. Now think about what drives that person, what worries them.
Now think of the client's role in the exchange at hand: Imagine you're the one who needs the translation. You're the project manager challenged with delivering a quality translation to the end client in a short timeframe and you must find a well-matched translator who's also able to deliver on time. Or you're the head of marketing trying to figure out how to produce effective copy to attract customers in other languages without the CFO questioning"unjustified" expenses.
Now open your eyes and return to your own shoes. Think about how you can communicate in a way that speaks to the "client version" of yourself. How can you help the client solve their problems, while still taking into account your knowledge of the nature and value of your own work?This may mean finding common ground with the client, or it may mean forgoing the project altogether in order to maintain your own sanity and professional standards.
Either way, understanding the other party's perspective is key.Not only does this allow us to demonstrate empathy and solve our clients' problems; it also helps us better understand the factors that impact negotiations. If you recognize the importance of a certain text or a critical deadline, there may even be room to negotiate a higher fee commensurate with the value you can offer.
Do I request constructive feedback on my work and services? (Do I accept criticism graciously, and consider it seriously with the intent to learn and improve my skills and services?)
We're taught from a young age to seek positive feedback, whether in the form of good grades or "gold stars" for following the rules. This can make it uncomfortable to receive critical feedback later in life, since we often understand criticism to mean that we've done something wrong.
Yet constructive criticism is key to honing one's professional skills. What master cellist, ballet dancer, or surgeon perfected their craft without any guidance? Similarly, the craft of translation is no easy feat and can't be mastered in isolation.
Indeed, many translators are content to translate in the privacy of their own homes and share their work only with the clients who hire them. The best translators, on the other hand, spend painstaking hours teaming up with keen-eyed colleagues who help them refine their craft.
Yet, because translators are generally a kind breed, it can take time to find a colleague who has what it takes—that is, not only the talent, but the willingness—to provide the constructive feedback you need to advance your skills. That said, it's worth the search.
You'll find some helpful tips on how to do this and more in this post: "Hone Your Craft Before You Sell—How I Would Have Practiced as a Newbie in Hindsight."
Do I refrain from casual discussion about an assignment or a client/bureau/colleague, realizing that such casual talk could be problematic and detrimental to everyone – the client and the translation profession as well as my colleagues?
Our job as freelance translators is both thrilling and challenging. There are inevitably times that we want to revel in a positive experience—or vent about a negative one—with colleagues.
Especially when it comes to negative experiences, keep in mind that there's a difference between sharing factual information—such as a dubious payment record—and badmouthing a client or fellow translator. Before indulging in gossip, consider how your words will come across to others. How would you would react if your comments were to get back to the subject of the conversation (that is, the criticized client or colleague)?
Most importantly, if you have regular complaints about someone you work with, be it a client or a colleague, it's probably time to find a new customer or collaborator whose praises you'll want to sing!
Do I acknowledge those who refer clients to me with a thank you note or call, a reciprocal action, an agreed-upon finder's fee, or some other mutually understood recognition?
Humans are social creatures. We function on reciprocity. A thank-you note or a return favor (for example, a return referral) goes a long way. The lack of reciprocation may go an equally long way—in the opposite direction.
In some professions, it's customary to reciprocate referrals with a "finder's fee." There have been discussions about this on the ATA Business Practices list, and the general consensus has been that translator colleagues prefer a karma-based system (and a sincere thanks) over a cut of the earnings.
There are plenty of simple ways to show gratitude that may not fill anyone's wallet, but do fill a metaphorical"bank account." One of these is to let the referrer know you'll keep her in mind as a resource in the future. If you know she would be a good fit, you could also hire her to collaborate on a project when the opportunity arises.
When you show gratitude for favors or, better yet, have the opportunity to return them in a meaningful way, you find yourself in a mutually beneficial cycle of reciprocity that builds trust, camaraderie, and—yes—more work.
In short, take advantage of the power of word-of-mouth referrals. Do so with grace and the benefits will multiply.
Now that you've armed yourself with powerful relationship-building tools and learned how to avoid pitfalls that could make things go sour,you're ready to explore what it means to become a Promoter of the Profession, the topic of the fifth and final post in this series. Stay tuned!
Image source: Pixabay
Subscribe to The Savvy Newcomer