Computer-Assisted Translation Tools: A Digest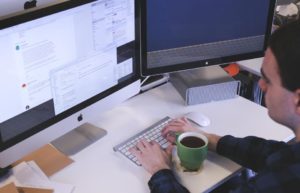 I recently asked the community of translators on ATA's Business Practices listserv to weigh in on the pros and cons of the Computer-Assisted Translation (CAT) tools they use. The question sparked a well-attended discussion, and brought helpful insight on using CAT tools in translation. I have compiled the conversation's highlights here for the benefit of all.
Functions
Translators first adopted CAT tools—previously known as Translation Memory tools—as a way to efficiently catalog and retrieve their translations of technical words and phrases. These tools helped maintain consistency within a single document or across documents on a specific subject matter. They also saved the translator time by storing translations and supplying them on demand.
Today, CAT tools retain this fundamental memory function, and can further boost translator productivity and quality with the following features:
Autosuggest supplies recurring words and phrases and obviates typing them out each time they appear. One translator commented that, in some cases, she translates faster with autosuggest-assisted typing than by dictation using Dragon® software.
Quality assurance functions check the translation for omissions and numeral inconsistencies, and proof it using target language standards.
Side-by-side alignment of segments from the source and target texts helps maintain workflow by keeping the translator from getting lost while working between two documents.
Use with Caution
Several listserv members warned against allowing the tool to manipulate the translation through imperfect matches and suggestions. CAT tools are not translators, but tools that assist translation. The user should therefore always control the tool, and is responsible for reviewing the tool's output with an expert's eye. Furthermore, a tool's original settings may not be the best; the user must be familiar with the software and be able to manipulate it to benefit his or her unique projects.
Suitability
Most commentators agreed that CAT tools are most useful across technical documents in which subject-matter-specific terms must be consistent, and within documents with frequent repetitions. Creative works such as books or marketing copy benefit less from the tools' memory function, since artistic expression is less repetitive and restricted than technical language. Nevertheless, a translator may leverage other functions, such as quality assurance checks and assisted typing, to efficiently process artistic translations. Again, the translator is ultimately responsible for the finished product. The skilled use of a CAT tool can help to create a better translation in a shorter amount of time, whereas an inept CAT tool user will waste time and produce substandard work.
Tool Choices
A few key considerations influence CAT tool choice. Several translators who responded to my question pointed out that, while direct clients may not care which CAT tool you use—and may not even be aware that you use a tool—translation agency clients often have tool preferences, and these preferences should guide your choice. You will attract more agency clients by having and being able to use a mainstream CAT tool, and can therefore reap dividends on the money and time you invest in buying and learning to use one. To a point, having and expertly using multiple tools will bring even more work, because you can target a wider segment of the agency market.
Cost may also influence your choice. Prices range from free to over $800; however, group buy discounts on ProZ.com can save you hundreds of dollars. You should also take advantage of free demo versions when they are available. Furthermore, keep in mind the frequency and price of updates and upgrades, which vary widely across tools.
Listserv respondents generally agreed that SDL Trados Studio is the CAT tool with the largest market share, followed closely by memoQ. Other tools that were mentioned (in no particular order) include Wordfast, Déjà Vu, OmegaT, and Across. Respondents recommended using the latest versions. Comments, some subjective, are given on each tool below.
SDL Trados Studio, widely used and demanded by many clients, is a feature-rich and powerful tool; nonetheless, it can be challenging to learn, has a congested interface, and is comparatively expensive, at $825 for the 2017 version. (The price, however, dropped to $575 on a recent ProZ.com group buy.)
memoQ, like Trados, is powerful and widely used and accepted, but it is nearly $200 cheaper. Some agencies lend a memoQ license, making purchase unnecessary in such cases. One user commented that the browser (online) version is not very useful.
Wordfast was described as not having as many features and options as Trados or memoQ, but, as a result, it is easier to master and still widely used. Like memoQ, Wordfast is cheaper than Trados, and was heavily discounted in a recent ProZ.com group buy.
Déjà Vu has strong segment assembly powers and is relatively inexpensive (listed at $450, and offered at 30% off on ProZ.com), but has weaker quality assurance features.
OmegaT is free and simple, and boasts a helpful support group online. One user complained that OmegaT does not segment Japanese very well.
Across: One respondent strongly discouraged using Across, as it apparently does not do much to assist translation. Corroborating this commentary, it has a rating of only two out of five stars on ProZ.com.
As these tools have progressed, so has compatibility among them. A translator may be able to open in his or her favorite tool a translation memory file made with a different tool; or, an agency's project manager may be able to open a translation in Trados that was completed in memoQ. Some respondents, however, still reported problems with compatibility, even among the mainstream tools. The shrewd translator who is aware of this pitfall will use caution when working across multiple tools. Nevertheless, once one has learned to skillfully use one CAT tool, the next should be much easier to master.
As the listserv discussion died down, I downloaded and began to use OmegaT (it's free, after all). I had missed the first SDL Trados Studio 2017 group buy of the year in January, so I got the free and fully functional 30-day trial instead. When Trados was offered on discount again in February, I made sure to sign up, and have since purchased a full user license. Now the real work begins!
Header image credit: StockSnap
---
Author bio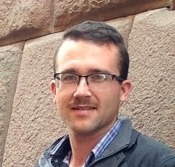 Paul Froese is a freelance Spanish to English translator specializing in scientific translation. A native of Walla Walla, Washington, he holds an undergraduate degree in plant science and biotechnology, and a graduate degree in crop science focused on plant breeding and genetics, both from Washington State University. Though a linguist since his late teens, he only began his translation career in 2016, and sees himself very much as a newcomer to the profession.
Visit Paul's website at www.lotamtranslations.com and his blog about trends in Latin American agriculture at www.latinagtrends.com. E-mail him with ideas or suggestions at paul@lotamtranslations.com.
Subscribe to The Savvy Newcomer