Freelance Translator Survey 2020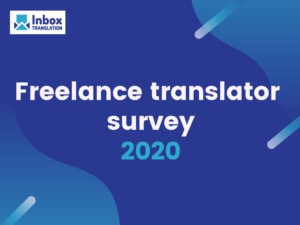 "Interesting & fun to complete", "Most comprehensive and interesting survey so far", "Loved it!", "Very thorough and thought-provoking" are just a few of the comments left by people who completed this survey for translators, a survey that took two months to put together, a survey designed by translators for translators.
The idea started to take shape a couple of months ago, after seeing several discussions in various translation groups I am a member of. There are a number of studies/surveys carried out in our field, some specifically aimed at members of certain associations, others focused on specific areas (e.g.CAT tools) or geographic location, but I wanted to do something a bit more comprehensive, open to freelance translators from anywhere around the world and covering as many aspects of our profession as possible.
Why did it take so long? Well, it involved several stages: after the initial brainstorming and research (to make sure it's different from other surveys), I consulted a number of colleagues to see what sort of data translators really want to know and tried to include as many of those as possible. Sadly, that was impossible, as it would have made the survey twice as long. However, I am planning to look at some of these areas in more detail later, with additional surveys. To ensure the questions are not biased or leading, we also got a researcher on board to help with the flow and design. The initial draft went through several rounds of amends after being tested by a number of colleagues (who were generous and donated their time to help with this and to whom I am really grateful). The version you can now see live is version 11 🙂
Why should you consider filling this in? There are several reasons:
The findings will be published here, therefore available to anyone interested
You are contributing to important and valuable research that will help you reflect on the way you are working as a translator
For each complete response, we will donate £1 (up to £250) to a charity of your choice
If you always wanted to know more about your fellow translators, you can suggest questions/topics we will consider for future surveys
The more people take part, and the more varied their background, location and experience, the more reliable the data obtained is, so please feel free to share the survey with fellow freelance translators
I, for one, am really excited to see the results! So please take the survey and help me help YOU!
---
Author bio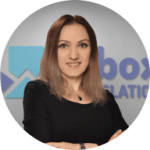 In her 15 years as a translation professional, Alina Cincan has been wearing many hats: Chartered Linguist (Language Specialist), translator, project manager, ECD (Expert Coffee Drinker), international conference speaker and author. Her #1 passion? Languages! She speaks six languages with various degrees of fluency. Some of her articles were published in translation journals and magazines, such as Traduire in France, MDÜ Magazine in Germany, La Linterna del Traductor in Spain, the ITI Bulletin in the UK and De Taalkundige/Le Linguiste In Belgium. More about her experience and work can be read here.
Subscribe to The Savvy Newcomer