More is Not Better When It Comes to Your T&I Client List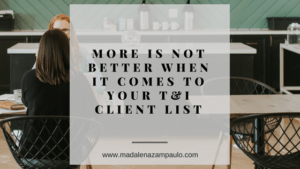 This post was originally published on Madalena Sánchez Zampaulo's blog. It is reposted with permission from the author.
Everyone wants to grow their client list. After all, who wouldn't, right? It's part of being a business owner, no matter if you are a freelancer or if you manage several people who work for you. It's good to always have more clients coming in the door… but quantity over quality is often not a good idea, and that includes in business. When you have high quality clients (i.e., ideal clients), then you don't necessarily have to have an ever-growing client list. Once you have consistent work coming in from those ideal clients, you can shift your focus more to maintaining those client relationships by refining the client experience, and then a slower incoming trickle of new clients won't seem so much of a make-or-break issue.
To read more about finding that sweet spot with quality clients, check out How to Determine and Attract Your Ideal Client.
Just like most things in life, when you focus on quantity (i.e. how many new clients you can gain or how many clients you currently have), losing sight of quality can easily create more issues for you. If you are constantly striving for more, you will find yourself always wishing you had more. And frankly, you cannot possibly focus on sustainable growth or nurture client relationships with your best clients if the focus is always on when that next project will be coming down the pipeline.
By choosing to focus on attracting and maintaining lasting relationships with quality clients, you will find that you have more time to work on the things you want to within your business. You can take a vacation (and leave that laptop at home!), and you can take more time for yourself and the things and people you love outside of your business. With some care and time, you can grow your business into something that sustains the lifestyle you want, rather than working to sustain your business and income until that next payment arrives.
Rather than trying to convert every lead that comes your way, or take on every project that is offered to you, be more selective. Make some non-negotiables when it comes to the work and clients you take on. Do you want to avoid working after a certain hour of the day and on weekends? Quality clients mean that you can achieve this. Do you want to drop projects that you find absolutely tedious and draining? Seeking clients (and maintaining an ongoing, positive relationship with them) whose work you value in terms of content will allow you to do this.
Don't get stuck in the "But what if next month is slow?" cycle or way of thinking. Decide to make an effort to attract those clients that will make you feel satisfied with your work, because the quality of the client and the quality of the service(s) that you can provide to them match up. After all, if you're always taking on quantity (volume), then the quality of what you produce will suffer as a result. It is impossible to keep up with quality if you are accepting every project that crosses your desk. It's okay to say "No."
When trying to determine whether a client is "high quality" or not, ask yourself these questions:
Would you like to hear from them whenever they come knocking, or would their projects feel like tedious tasks that make you less than excited about sitting down at your computer to complete their projects?
Do you like to work with them because of the type of work you can do for them (subject matter, their mission lining up with your own values, etc.)? This may even be the case if the client doesn't have the budget to pay your higher translation or interpreting rate. As long as you feel good about the working relationship and the value you provide (as well as the value the projects provide to you as a professional), you may very well think of them as a high quality client.
Does the work you receive from the client allow you to be open to new opportunities later? For example, is the subject matter is something that will help you to pick up new (and high quality!) clients because of the experience you're gaining by working on their projects?
Be sure to reassess your client list from time to time. If there is a client you'd rather not work with in the long term, put your energy toward gaining more of those you do want to work with, and set a goal to let go of those that are less than ideal.
By focusing on quality over quantity when it comes to your client list, you will see that you are happier with the work you do and the value you provide. This satisfaction will carry over to other areas of your life. You will produce better content and output as a result. You will be able to spend more time on the things that you want to work on after you've met the deadlines set by these quality clients. And last, but definitely not least, you will simultaneously be refining your craft with the work you get from these clients. This alone is enough reason to take a hard look at how your clients shape up when it comes to quality vs. quantity.
---
Author bio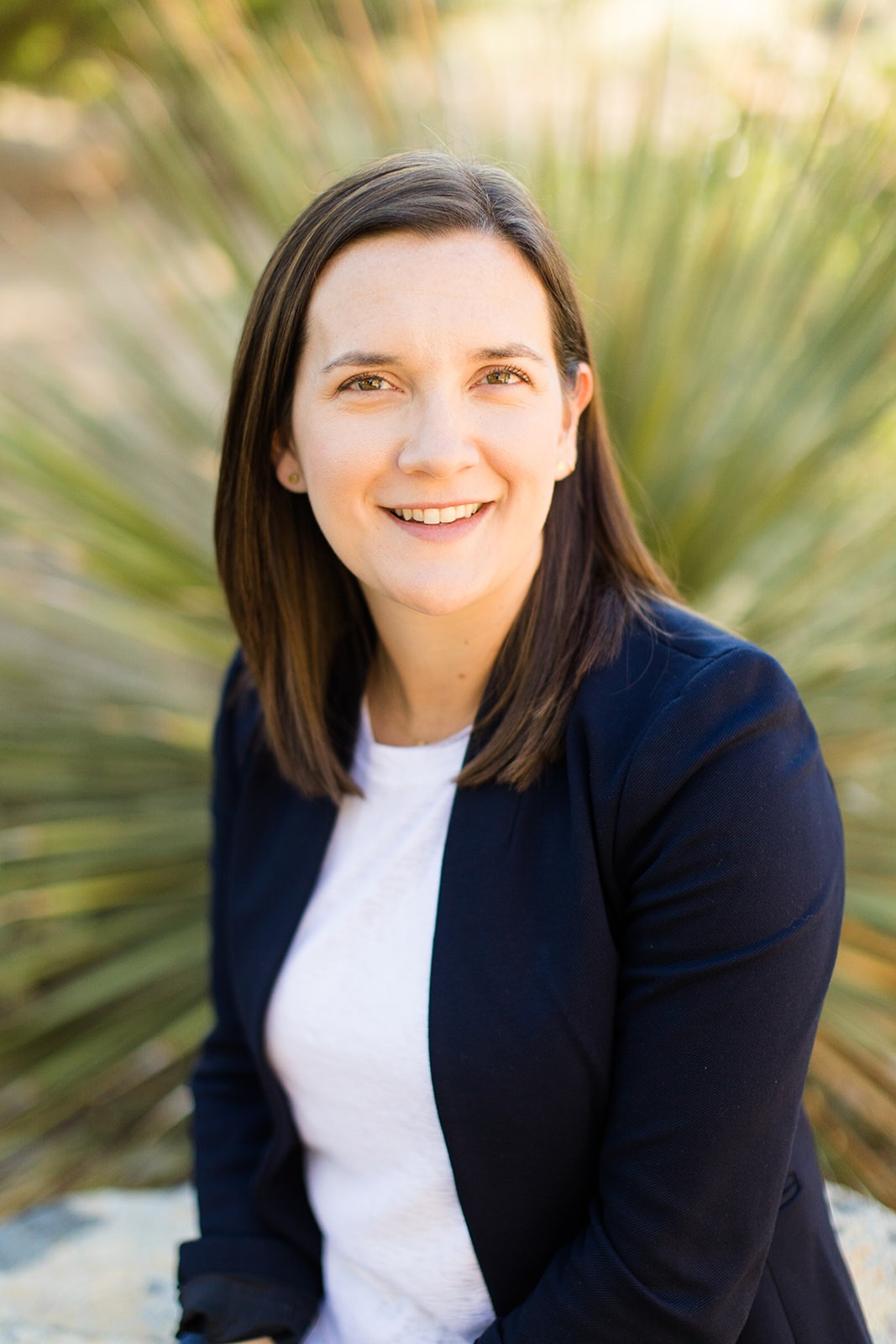 Madalena Sánchez Zampaulo is the owner of Accessible Translation Solutions (ATS), a boutique translation company based in Southern California. She is also a Spanish and Portuguese to English translator, specializing in medicine and life sciences. Madalena's interest in online marketing and copywriting has led her to write and teach about the benefits of using informational content online to attract and retain clients. After seeing the advantages of intentional and strategic marketing in her own business, Madalena now teaches those same skills to other freelance language professionals. She blogs and teaches courses on topics related to marketing your freelance translation business by deliberately building and shaping your online presence. For more information, visit www.madalenazampaulo.com.
Subscribe to The Savvy Newcomer