Why Pairing up Is a Good Idea, Especially for Freelance Translators!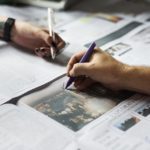 "I'm a freelancer, so other freelancers are my competitors. Especially in my language pair. I should avoid them at all cost!"
As a small business owner (because that's what you are as a freelancer!), it's very easy to fall into this trap. It does make sense, doesn't it? Professionals who offer exactly the same services as you are direct competitors who could steal your clients and ruin your livelihood. You need to be better, cheaper or faster than them so that you can beat them.
Well, think again. If there's one thing we can glean from the history of mankind, it's that human effort yields the best results when driven by collaboration. They say Rome wasn't built in a day—nor was it built by one guy with a hammer and some nails. Where would giants like Apple and Google be if those tech-savvy programmers would have isolated themselves back in the day? They'd probably still be coding line after line in a basement or garage, eager to figure it all out by themselves.
I believe not isolated diligence, but open collaboration is the key to long-lasting success. This very much applies to translation too, though it does require that translators adopt a less paranoid and more collaborative attitude. Even if you don't actually like other translators, the benefits of working together are such that it makes little sense to stick your head in the sand.
Before we continue, I have a confession to make. I'm a freelance translator and so is my partner, Lineke. We've been running our translation business together for three years now and we've been swamped with work right off the bat. Since we're partners in real life, we live in the same house. That makes collaborating extremely easy—if I have a question for Lineke, I can simply walk up to her office and ask her straight away. I don't need to send an email or call her.
Still, I've taken part in other forms of freelance collaboration and the results have always been fantastic. I'm happy, whoever I collaborate with is happy and, most importantly, the client is happy. The best business is blissful business.
Now, let's move on to why freelancing should not be a permanent solo effort.
It Takes Two to Tango, Right? Well, It Takes Two to Translate as Well
Everyone in the translation business knows that a proper translation requires not one, but at the very least two pairs of eyes. The translation needs to be edited, and usually there's a round of QA to mop up any blemishes that passed through the translation and editing phase unscathed.
If you pair up with another freelancer and become a translator/editor duo, you'll be in a position to produce very high quality without having to rely on anyone else. In fact, once you pinpoint each other's strengths and weaknesses, you'll know exactly what to look out for, meaning you'll spend less time on perfecting the copy than you would when you'd edit a translation done by God-knows-who. That's not only good for your client, but for your hourly income as well, as your productivity grows while the collaboration lasts.
Two Translators Have Higher Capacity Than a Lone Wolf
Let's assume business has picked up lately and you're finding yourself with plenty of work on your plate. Suddenly, a very enticing offer comes in: a big, fat, juicy job for which you'll be able to charge a hefty rush fee. Alas, you have to decline the offer since your one-man company is running at full speed. No can do.
Guess what? If you have a fellow translator to fall back on, you'll still be able to take on that job, including that chunky rush fee. You can simply switch around your standard roles and have the editor translate the copy, with you taking care of the editing once the storm in your inbox has calmed. You'll avert disaster, make more money and you'll have a happy customer. It's a win-win!
Before you worry about margins and rates: since you know each other well and function like a well-oiled machine, you can be completely transparent about the financial side of things. This is what Lineke and I like to do. We sometimes choose to work with a fellow translator because we're both fully booked and we'll always tell them: this and that is the maximum rate I can afford—is this acceptable for you? No need for awkward negotiating and hard-core haggling, since we're not looking to make a big profit on the professionals who help us serve our customers well. In fact, we're looking to enrich them as much as we can! It's a whole different kind of dynamic—one that is in favor of the translator.
A One-Trick Pony Is Nice, but a Multi-Trick Horse Is Definitely Better
So, you're very good at translating marketing, for instance, but your client needs help with the terms and conditions for their promotion. What will you do now? Decline, and risk sending the client into the arms of some random business they found on the internet, or accept, knowing you'll have to struggle all night through unbridled legalese? Neither option sounds all that great, do they?
This scenario actually happened to us. Lineke and I both aren't very keen on legal copy, but luckily, one of our fellow translators happens to excel at it. We sent the copy his way, edit it ourselves and poof—we managed to expand our business portfolio without inflicting frustration on ourselves. Not bad, right?
Having a broader range of services than what you can offer all by yourself makes you a more well-rounded business partner. Good clients hardly ever need one single service. They might require translation one day, and copywriting or DTP the next. For instance, we have clients who sometimes need Flemish versions of our Dutch copy. We don't tell them "Well, good luck with that, because we cannot do that". No—we have a contact for Flemish who is happy to edit our copy so that our work sounds good in Flemish, too. This saves our client quite a headache!
That's the first three major benefits of collaboration for translators. There's more to it though: the second part is coming soon.
In the meantime, I'd love to hear your views on translation collaboration. Is it a feasible option for you? Or perhaps you already have your own unique form of collaboration in place to tell of? I'm eager to hear your thoughts and experiences!
Image credit: pixabay
---
Author bio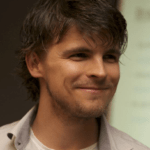 A native speaker of Dutch, Branco van der Werf runs his two-man translation company with his partner, Lineke van Straalen. His language pairs are English-Dutch and German-Dutch. He graduated from the School for Translation and Interpreting in the Netherlands in 2014 and has since specialized in marketing translation, transcreation and copywriting. His creative translations regularly appear in TV commercials, brand assets and digital spaces. Connect with him on LinkedIn.
Subscribe to The Savvy Newcomer