Savvy Diversification Series: How I Became a Translation Editor

The Savvy Newcomer team has been taking stock of the past year and finding that one key priority for many freelance translators and interpreters has been diversification. Offering multiple services in different sectors or to different clients can help steady us when storms come. Diversification can help us hedge against hard times.
With this in mind, we've invited a series of guest authors to write about the diversified service offerings that have helped their businesses to thrive, in the hopes of inspiring you to branch out into the new service offerings that may be right for you!
I was born and raised in Panama. My exposure to foreign languages began at an early age. From kindergarten through high school, I was taught in English, Spanish, and French. I went to university in the United States and graduated with a degree in Languages and Linguistics. My career as a translator began in Panama and continued overseas in the United States, Canada, and Brazil. I had just started working for an LSP in the United States when an unexpected move overseas threatened to derail my nascent career. It actually turned out to be quite the opposite and I was presented with the opportunity of a lifetime! As it turned out, the LSP I had been working for in the U.S. reached out to offer me a job as Managing Director of its new translation division in São Paulo, Brazil. In hindsight, I have no idea what they were thinking when they hired an ill-prepared 29-year-old to run a startup operation… But somehow my boss in the US thought I was the right person for the job and it all worked out in the end. At the time, I had been contemplating the idea of returning to school but this seemed too good of an opportunity to pass up.
Over the next six years I would work for this LSP in Brazil, Canada, and the United States. I will always be a linguist at heart but working at an LSP taught me the hard lessons of running a translation business. It taught me to be efficient in producing simple as well as very complex multilingual projects. I remain incredibly grateful for this experience and to this day I feel that most translators starting out could benefit from a stint as in-house linguists.
Some life/work lessons I learned along the way that have served me well over the years.
Understand the business, even if it's difficult.
Be a good communicator with your clients, your team, and your colleagues. You can never have enough patience!
Mistakes happen. Own them, fix them, learn from them, and move on.
Success takes flexibility, creativity, and problem-solving skills.
After six years, my company decided to sell its translation operations. I wanted to return to freelance work but I felt my experience no longer fit the role of a translator. I wanted to remain a linguist but in a different capacity. I wasn't sure what exactly I would end up doing, so I needed to take stock of what I loved best about my job. I knew that I wanted to stay in the production side of the industry (as opposed to the business side). There were two production aspects that stood out: the quality assurance process we followed and training sales and production personnel. Could I turn these two aspects into a career? It took many years and many ups and downs to develop my niche specialty.
I currently work as a translation editor and a production consultant for small to mid-size LSPs.
Some of the tasks I perform as an editor are:
Review translations to ensure they meet client specifications.
Post edit MT output.
Work with the client's internal reviewers to make sure that their changes are appropriate.
Website Language Testing (not functionality testing) that involves reviewing the target language screens in a static or live website and then either reporting or correcting errors.
As a consultant, I found my niche in production consulting for small to mid-size companies. I discovered that smaller companies often have difficulty growing because they don't have production processes in place to handle larger projects without additional personnel. I help them in the following areas:
Training in project management, costing, and editing techniques. I provide training for sales and production staff.
Internal Process Manuals. I write procedure manuals for internal use by production staff.
Preparing complex documents for translation, writing specs, style guides, and glossary mining and creation.
Developing a niche specialty as an editor
If you are thinking of developing a niche specialty in editing, first determine if this is something you truly enjoy and have a knack for. Good editors possess the following skills:
The ability to analyze a text critically and efficiently and separate oneself from stylistic preferences one may have.
Excellent language skills (grammar, style, punctuation, etc.)
Good communication skills in order to work in collaborative environment (as part of a team).
Superior organizational skills and a detail-oriented nature.
Curiosity and eagerness to learn. Become a proficient researcher.
So where would you start?
Research the current "need/market" for editing services among your established and potential clients.
Trade editing services with a colleague to test your abilities. Compare your approaches.
Sometimes it may be good to have a specialty within a specialty. In my case, about 80% of my editing work is in the field of Life Sciences. Research a few sub-specialty fields that might interest you and determine the demand in this particular domain.
Identify your resources in those fields. They can be your colleagues, local, national or international associations. Attend trainings, webinars or courses to learn more about your new specialty and to network.
Develop an editing methodology (step-by step process).
Start by working on small assignments for the clients you already have.
Make sure you understand the specifications and time involved.
Certifications bring prestige and recognition. Get certified in translation, interpretation, project management, etc.
Grow your network. Opportunities can come not only from your clients, but also from colleagues, joining your local ATA Chapter (or translation organization), attending industry conferences in your niche field and using social media.
Having a niche specialty does not guarantee smooth sailing!
Freelancing in a niche specialty has kept me humble at times.  The translation industry is dynamic, fascinating, and volatile. Clients can come and go through no fault of your own. Their needs change, they can be bought by other companies that have alternate language providers or they may decide to outsource cheaper translation providers overseas. These issues are all beyond our control. The onus is on us to be ready to face these challenges by keeping abreast of trends, technology, and anything that might affect our business.
Resources
Society for Editing (ACES)
Editorial Freelancers Association (EFA)
Author bio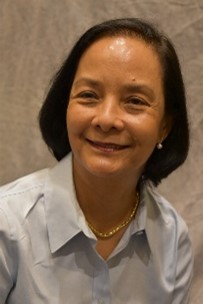 A native of Panama, Itzaris Weyman is a graduate of Georgetown University's School of Languages and Linguistics and an ATA-certified translator from ENG>SPA. She served as Translation Production Director in São Paulo, Brazil and Multilingual Production Manager in Toronto, Canada for Berlitz Translation Services. Her most recent article "Preparing Documents for Translation" was the feature article in the Sept/Oct 2020 edition of the ATA Chronicle and was also reprinted on-line by the Colegio de Traductores de la Provincia de Santa Fe, Argentina.
Ms. Weyman has served as Treasurer on the Board of Directors of FLATA (Florida Chapter of the American Translators Association – now ATIF) and on its Nominating and Bylaws Committees. Contact: itzarisweyman@americaslanguagebridge.com
Subscribe to The Savvy Newcomer