Buddies Welcome Newbies: Starting #ATA63 Off on the Right Foot
Buddies Welcome Newbies: Starting #ATA63 Off on the Right Foot
We're so excited to welcome you to ATA63 in sunny Los Angeles! This year will be ATA's first fully in-person conference since Palm Springs, and we can wait to see everyone. If you've already attended other in-person conferences this year or if this is your first one, navigating this new world of ours can feel a little overwhelming. Are you feeling confident that next week is going to go swimmingly? Here are 10 top tips from The Savvy Newcomer to make your conference experience a complete success:
1. Only do what you feel comfortable doing
We get it—this in-person conference might be your first one in a while (or ever), and that can be stressful, if not a little scary. You might be asking yourself whether you should wear a mask, whether you should shake hands, whether you should hug the people you've missed so much since you last saw them.
Remember, you get to set your own rules and boundaries for your personal comfort. If you want to wear a mask, do! If you want to greet others by touching elbows, tapping toes, or just waving, that's great. Everyone at the conference will be following local public health guidelines, and there are lots of ways you can help mitigate the risk of your experience getting interrupted by an unwanted bug like Covid-19.
ATA is recommending that attendees wear masks when seated together indoors, given that cold and flu season is upon us. There will be ample hand sanitizing stations throughout the venue, and attendees are encouraged to stay in their rooms if they start to feel unwell.
2. Attend Buddies Welcome Newbies
Buddies Welcome Newbies is the perfect opportunity for first-time attendees to connect with seasoned conference-goers and get answers to their burning questions. It's one of the best ways to start off the conference festivities and takes place right before the Welcome Celebration. Attendees will hear some networking tips, practice their ice breakers and elevator pitches, and get to know some friendly faces.
The event will take place on Wednesday, October 12 at 4:45 p.m. PT in SACRAMENTO (Level 2).
Even if you forgot to sign up when you registered, come!
3. Download the conference app
99.99% of attendees will have their smartphones with them during the conference, so why not take full advantage and download the ATA63 app? You'll have access to the most up-to-date conference information, schedule, last-minute changes, maps of the venue, and more. It can integrate with your calendar, so you know exactly where you need to be next and includes a profile feature so you can search for and connect with other attendees. Some might say it's the most useful tool for navigating the conference!
4. Make the most of the conference registration desk
You'll obviously need to pick up your badge at the registration desk so you can actually attend the conference and all the events. The staff at the registration desk can answer all your questions and help you navigate the hallways and corridors where all our events will be taking place. It's also a great place to buy conference merch from the ATAware store and dress up your badge with language dots!
5. Don't skip breakfast
ATA conference days are jam-packed, and it's important to start the day off right with a full belly. Grab a coffee, some fruit, and whatever nosh you like. Take advantage of the time to meet new people, too. See an empty seat? Ask if you can sit there, introduce yourself, and let the conversation flow! If you can't make it to the Buddies Welcome Newbies event on Wednesday evening, there is a special Buddies Welcome Newbies breakfast table where you can connect with a Buddy and ask questions.
6. Attend the many networking events throughout the week
Did we mention the plethora of networking opportunities, including a job fair, dictionary exchange, and evening mixers (and an after-hours café!?)? These are great places to connect with colleagues you may never have met otherwise.
7. Make sure to have a stash of business cards at the ready
Pro tip: keep a few in the back pocket of your badge, so if someone asks for one, you don't even have to dive into your pockets to find one. You might consider having a scannable QR code so other attendees can find your website, portfolio, or LinkedIn profile easily, too. You want to make it as easy as possible for people to get in touch with you during and after the conference.
8. Have your icebreaker questions queued up
Not only do you need an elevator pitch to introduce yourself and what you do accurately and succinctly, but you also need to know what you are going to ask the people you meet. Remember, networking is a two-way street! Have some engaging, open-ended questions in mind to learn about the people you meet and let them know you're interested in who they are. Instead of "So, what do you do?" think along the lines of, "Have you found any interesting new clients lately?" or "What session are you most excited about today?"
 9. Analog isn't dead: bring a notebook with you
You'll want to jot down names, emails, websites, ideas, tips, restaurant recommendations… you name it. You can take notes during your sessions, write love letters to your conference crush… just kidding. But a pen and some paper will be more useful than you think!
10. Attend the coffee breaks, even if you don't drink coffee
You don't need to be addicted to caffeine to take full advantage of the conference coffee breaks (plus, you can fill up on tea or refill your water bottle!). These breaks are a valuable opportunity to connect with people you might not otherwise get to know. Grab a beverage and start gabbing!
11. Make time for the exhibit hall
The exhibit hall has all kinds of booths, from universities to translation agencies to software vendors. There's something for everyone (and usually free swag as well!).
Most importantly: have fun!
Attending your first ATA conference can be overwhelming, but more than anything, it should be fun. Translators and interpreters are a welcoming bunch, and you can rest assured that ATA attendees will go out of their way to make you feel at home. There's nothing we love more than sharing about our work and experiences with one another. That's what makes the ATA conference the best week of the year!
---
Author bio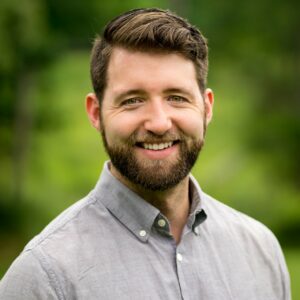 Ben Karl, MBA, CT is a translator and copywriter based in Long Beach, California specializing in high-value marketing and corporate communications and user experience. He is ATA-certified for French to English and also works from Mandarin to English. He currently serves on the ATA Board of Directors, chairs the ATA Advocacy Committee, and is a member of the ATA Membership Committee and the Chronicle Editorial Board. When he's not helping companies convey their value to their stakeholders, you can find him in a pool, in the ocean, or in the garden. Visit his website or follow him on Twitter at @Bentranslates.
Subscribe to The Savvy Newcomer