ATA's Back to Business Basics – Diversification: A Tool for Thriving in Uncertain Times
ATA launched its new Back to Business Basics webinar series in September 2020. These webinars focus on a small, practical piece of business advice for translators and interpreters at different stages of their careers. The series quickly became popular: there are usually a few hundred people attending each live session. Members can access these webinars free of charge, and non-members can purchase each recording for $25.
Diversification: A Tool for Thriving in Uncertain Times was the second webinar in the Back to Business Basics series. The live event was streamed on October 5, 2020, and a recording is available in ATA's on-demand webinar library. The webinar was given by Corinne McKay, a French to English translator and interpreter, seasoned trainer, and past ATA President. Corinne explained what diversification may look like for language professionals, shared a few reasons to diversify your business, and provided tips on how to do that.
Diversification refers to having more than one revenue stream, such as more than one type of client or service. By diversifying their businesses, language professionals can spread out their risks and avoid becoming dependent on their one or two top clients. In other words, diversifying gives you the freedom to focus on the profitable part of your services.
Corinne shared a few ways of diversifying your business. She stressed that it is okay to have multiple specializations as long as you don't stretch yourself too thin and don't choose too many unrelated subjects. Combining work for agencies and direct clients could also help you reap the benefits and mitigate the risks of working with each type. Finally, Corinne listed some services translators and interpreters can expand into, from purely linguistic to other creative endeavors.
Especially during difficult times, like the COVID-19 pandemic or a global recession, when translators and interpreters may see some of their work dry up and clients disappear into thin air, diversification can help you future-proof your business.
Check out the recording of this webinar and share it with colleagues who may be interested!
Author bio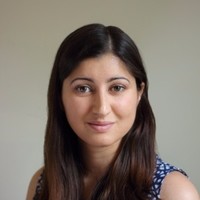 Maria Guzenko is an ATA-certified English<>Russian translator and a certified medical interpreter (CMI-Russian). She holds an MA in translation from Kent State University and specializes in healthcare translation. Maria is a co-founder of the SLD certification exam practice group and the host of the SLD podcast, now rebranded as Slovo. More information can be found on her website at https://intorussian.net.
Subscribe to The Savvy Newcomer