When translation clients ask for favors

Here's a situation we've all probably encountered: clients asking for favors. "Any chance you could quickly translate 25 words?" "Do you have time to look over a couple of sentences in a source document in your language?" "You're so great with this piece of software; any chance you could take a quick look at a problem we're having?"
A client favor can be one of two things:
-An opportunity to solidify the relationship with a client you love
-A source of resentment when the favor spirals out of control, or the client abuses your generosity
Let's take a look at how to handle client-requested favors.
Tip 1: If the client is a valued one, and pays well and on time, just do the favor. Don't charge for it, and don't make a big deal about not charging for it. Just say, "This only took a few minutes; no need to invoice for it." It's like giving your boss a ride home when their car is in the shop; it's an investment in the relationship and in workplace harmony. This is the tactic I take with most of my direct clients. I even offer them free favors, in the sense that if a project is truly tiny—something that takes half an hour or less—I don't charge for it at all. Personally I would rather charge a higher rate overall than nickel-and-dime the client over 15 minutes of work. Sometimes I will note the item on an invoice, and put "Courtesy" instead of listing a charge (i.e. "Mailing hard copies of documents: courtesy"), but that's as big a deal as I make out of it.
Tip 2: It's also fine to charge for everything. You're in this business to make a living. Do not ever (ever) feel guilty about charging a client for your time. After all, they're probably not calling in favor jobs from their attorney, or asking their plumber to come unclog a drain without charging. Charging for everything also makes it clear what is billable and what is not, because everything the client sends you is billable. The key is to remain cheerful and polite while making it clear that you're going to charge for the quick look at their TM bug. "I'd be happy to take a look; if it's something I can figure out, I'll just invoice you at my regular hourly rate after it's done. Let me know if you'd like me to go ahead with it."
Tip 3: Keep ethics and optics in mind. At least several times a year, direct clients ask me to work on projects that are peripherally related to their jobs. "Could you edit the blog post I wrote in English about this workshop I attended?" "I'd like to create business cards in English, could you help me?" and things like that. Often, they'll hint—or just come out and say—that they'd like a discount on my regular rates. I'd usually be happy to do these jobs for free, but some clients are prohibited from accepting those kinds of favors from outside contractors.
If that happens, you need to respect the client's situation, but it's also not ideal to show the client that you're willing to work at a great discount. When that happens, my solution is to propose a lump sum that is a lot lower than my regular rate, without explicitly saying, "I'll do it for half of my regular rate." This is a subtle distinction, but I think that the optics matter; rather than explicitly offering a 50% discount, you're proposing an "honorarium" that the client can accept without crossing any ethics lines.
Tip 4: Beware of habitual favor-askers. Favors are a great way to cement a relationship with a valued client. But they can become a major pain if the same client asks over and over again for a half hour of free work here and there. Additionally, if the client is an agency, they are most likely charging the end client for the work that you're doing for free. So, if a client (direct client or agency) crosses the line into abusing your generosity, proceed to Tip 2. The next time they ask, politely but clearly respond that you'd be happy to do this task, at your regular rate. Leave the emotions out of it. Don't point out that you've done three small jobs for free during the past month. Just make it clear that from now on, favors are billable.
Header image credit: Picjumbo
---
Author bio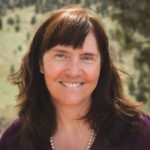 Corinne McKay, CT, is an ATA-certified French to English translator and the current ATA President-elect. She specializes in international development, corporate communications, and non-fiction book translation. She is also passionate about helping beginning and established translators launch, run, and grow successful freelance businesses. Her book, How to Succeed as a Freelance Translator, has become a go-to reference for the industry with over 10,000 copies in print, and her blog, Thoughts on Translation, has been a lively gathering place for freelance translators since 2008. You can keep in touch with Corinne on Twitter @corinnemckay, or on LinkedIn.
Subscribe to The Savvy Newcomer