6 Reasons Why New Translators Should Specialize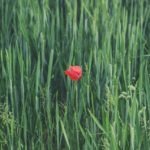 When you're starting out in the translation industry, you hear a lot about specialization. People tell you to find your niche and become a specialist, not a generalist. Why? This article will give you six reasons why new translators should consider developing their specialist fields.
Becoming a specialist isn't an overnight process. There's nothing wrong with being more of a generalist at the beginning of your career. But, as a new translator, specializing in a few related fields over time will help you in the long run. Here's why.
Work faster
The more you know about a subject, the faster you can translate texts related to it. If it's an area where you have expertise, you can work more quickly without this affecting quality. You don't spend as much time on researching terms because you already understand them.
Maybe this field has a particular jargon or terminology and you're familiar with it. Perhaps there's a certain style that's often used and you're already up to speed. Compare that with translating in a field you don't know about; you'd be much slower.
Specializing might allow you to work faster because you've worked in the field before, or it might be because you've translated a lot in that area. However you get there, expertise and familiarity with the subject will mean you can work more quickly than in areas you don't know as well. Specializing can help you become more productive.
Earn more
Being more productive (while still ensuring quality) means you can be more profitable. It's simple mathematics. If you can produce good quality work quickly, you have time to accept more work. But it's not just about volume.
Specializing or becoming an expert in your field changes the kinds of customers you can attract. Think about it: Your car breaks down. Do you call in a qualified mechanic or try to fix it yourself with the help of YouTube? Most people will choose the person with expertise and/or experience.
Customers want someone they can trust. They want an expert. By being a specialist in their field, you can position yourself as their go-to person. It's all part of building a relationship of trust. Specializing makes you more productive and a more attractive proposition to potential customers, both of which are very important to new translators.
Find clients
Become a specialist to find customers. Part of specializing means you start to make contacts with people in the same field or industry. Maybe you used to work in that field and these are connections from your time in the industry.
Offering translations in a particular niche means you can use your contacts to meet potential customers—people who might need translations. Because these potential translation buyers work in niche areas they may also be prepared to pay more for a translator they can trust to do a good job.
Develop profitable relationships
Become your customers' trusted collaborator and develop long-term relationships. Being the customer's go-to person and someone they can rely on means you can use your specialism, not only to attract these clients but also to keep them.
Grow your business
New translators need to grow their business. If you're already offering translations to a particular industry, then you can use that expertise to begin to offer other services. Maybe your clients need a related service, like copywriting.
Tourism expertise might lead you to gain contact with industries like beauty and wellness. Starting from a position of knowledge about one area can gradually lead to opportunities in other areas. You might need to do some further study or team up with colleagues, but the opportunities are there.
Enjoy your work
Last, but not least, specializing means you can concentrate on doing what you enjoy. Many new translators become specialists simply by gradually doing more and more of the work they enjoy most. They might go on and do some further study to back that up, but it's often how a specialism begins.
I specialize in tourism and fashion and both have developed gradually as I accepted more and more work in those fields. These specialist fields can be quite varied and encompass many types of customers and projects. That means I'm never bored; working on projects and with customers I like means I enjoy my job.
First steps to specializing
Think about the skills you already have that might help you decide where you could specialize. Perhaps something you have studied? An industry you have experience in? Maybe a particular field you are interested in? It might be possible to do some further study and use this to leverage some opportunities. For more information about how to specialize, read my article How to Choose a Translation Specialisation. Good luck!
Image source: Unsplash
---
Author bio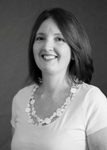 Lucy Williams is a freelance Spanish-to-English translator and translator trainer. She holds the IoLET Diploma in Translation (two merits) and has been working as a translator since 2009. Lucy specialises in fashion, tourism, art, literature and social sciences. She is also a copywriter/blogger. You can read her blog at translatorstudio.co.uk. Twitter: @LucyWTranslator.
Subscribe to The Savvy Newcomer