International Translation Day is Thursday, September 30, but why not celebrate the whole week?
ATA has planned daily interactive posts for you to engage with and share. Look for these posts and share them on your own social media platforms to show us how you're celebrating.
Thank you for helping us celebrate the vital work of our professional community!
---
Here's how to celebrate on Wenesday, September 29:
Get to Know Me
How well do your friends and family know what you do as a translator or interpreter? Copy and paste the text below to share more about your work!
I am (a translator/an interpreter) who works as (a freelancer/an employee). I specialize in (____) and my language pair is (____). I have been working in this profession for (____) years and am excited to celebrate International Translation Day! #ataitd2021
Or, use the image below to create a story on Facebook or Instagram: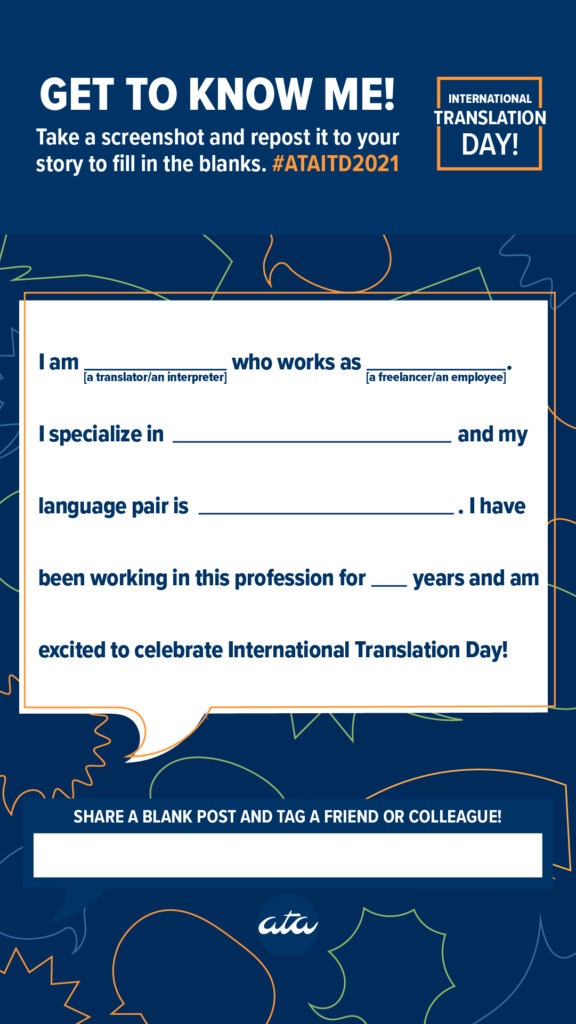 Remember to include #ataitd2021 in all your posts so we can share your stories!