International Translation Day is Thursday, September 30, but why not celebrate the whole week?
ATA has planned daily interactive posts for you to engage with and share. Look for these posts and share them on your own social media platforms to show us how you're celebrating.
Thank you for helping us celebrate the vital work of our professional community!
---
Here's how to celebrate on Thursday, September 30:
Tell Us About Your Work
Copy, paste, and answer these questions to share how many of these things are true of your work! When you've finished, tag your friends and colleagues and pass it on.
I've received an award for my work
I've worked with 20+ clients
My translation or interpreting has saved (or changed!) someone's life
I need complete silence to work
I have a degree/certificate in translation/interpreting
I've translated a book
I work from a home office
My work has been used in Hollywood
I've interpreted at conferences
My work has been used in hospitals
Some of my clients are in countries other than my own
I travel often for work
I'm bilingual
I've been paid royalties for my work
I've interpreted on television
I'm a member of a professional association (like ATA)
Or, use the image below to create a story on Facebook or Instagram: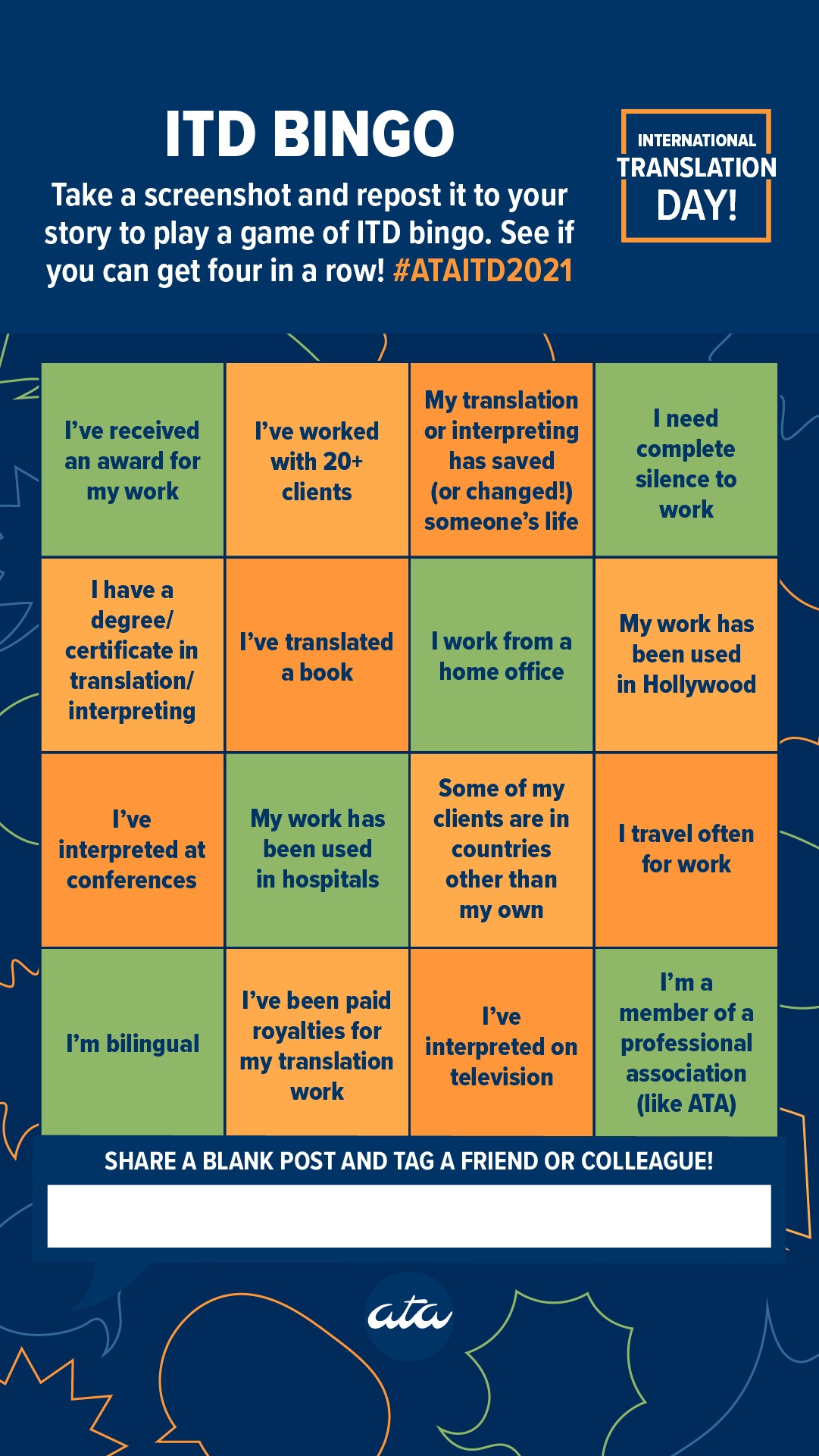 Remember to include #ataitd2021 in all your posts so we can share your stories!