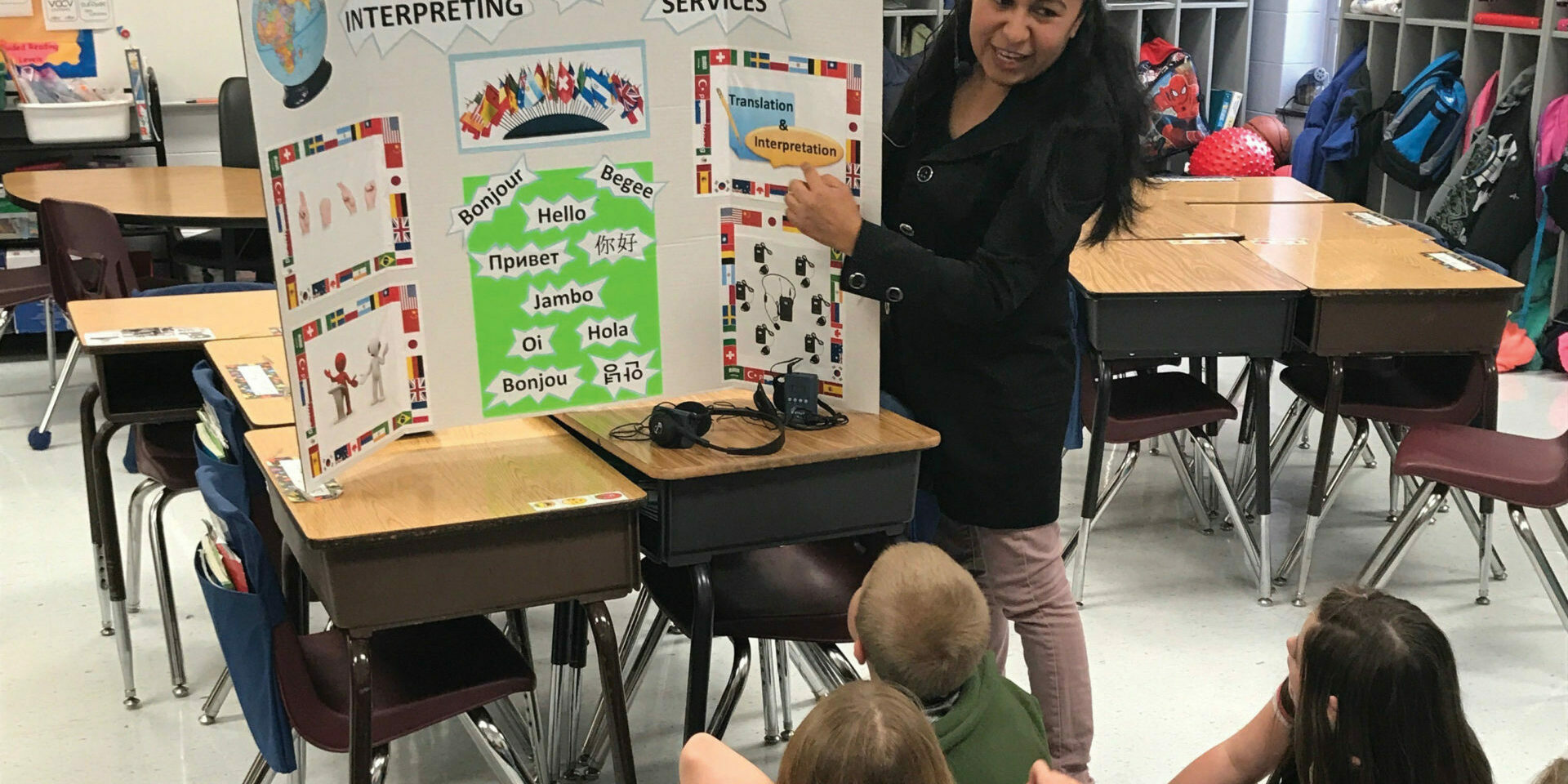 Jessica Sanchez, a Spanish interpreter and interpreter coordinator for the Fayette County Public School District in Kentucky, won a free registration to ATA's 59th Annual Conference in New Orleans (October 24–27, 2018) through ATA's School Outreach Contest.
Jessica won the contest with a photo taken during her career day presentation at Harrison Elementary School in Lexington, Kentucky, where she presented to rotating classes of students from multiple grade levels.
She began her presentation by greeting students in Spanish and sharing a fun fact with them. The students were surprised to hear that, at their school alone, their peers spoke over 12 languages at home.
Throughout her presentation, Jessica repeated the difference between an interpreter and a translator a number of times. "The best part for me was that the teachers and staff that were present also learned the difference," she says. "A couple of them even jotted it down and told me they thought there was no difference."
The best part for the children was when they got to test out the interpreting headset equipment. A staff member read a short story to them in English while the children wore the headsets. "I stepped outside or to a far corner and would interpret the story into Spanish," Jessica explains. "Seeing the countless smiles on their faces and how they covered their mouths in disbelief when they saw/heard me in action was amazing!"
School Outreach Contest
By sharing your story and photo, you could win a free registration to the ATA Annual Conference!