The Savvy Newcomer team has been taking stock of the past year and finding that one key priority for many freelance translators and interpreters has been diversification. Offering multiple services in different sectors or to different clients can help steady us when storms come. Diversification can help us hedge against hard times. With this in mind, we've invited a series of guest authors to write about the diversified service offerings that have helped their businesses to thrive, in the hopes of inspiring you to branch out into the new service offerings that may be right for you!
As translators and interpreters, we are in a unique position to offer a language-adjacent service that is currently in high demand: recording voice-over audio tracks.
Considering the consistent increase in audiovisual productions, especially the surge of online sessions and training programs amid the COVID-19 pandemic, there is a growing need for professionals who not only translate recorded audiovisual content or interpret live sessions, but who are also able to record voice-over audio tracks for this kind of material.
While some audiovisual content may be subtitled into different languages, voice-over recordings offer an additional layer of accessibility to viewers who are unable to access the original information in the source language. And, because the majority of audiovisual content is currently created in English, translators and interpreters can diversify or upsell their services by becoming voice-over talents in their target language.
In this article, we will explore the aspects of effective speaking, what it takes to have a successful voice recording session, and which hardware and software you will need to get the job done.
Aspects of Effective Speaking
In order to become a voice-over talent in your languages, you need to practice a lot to use your voice well. Interpreters clearly have an advantage over translators when it comes to taking care of their voice and using it as a professional tool, but translators can also keep a few things in mind as they consider adding voice-over recordings to their services.
First of all, you must have clear pronunciation, breathe properly to add pauses to the right places, and maintain a good rhythm as you read the source material. Remember that your target audience―that is, people who will be hearing your voice―needs to be informed and entertained. Faulty pronunciation or the wrong cadence and prosody can be distracting and will not help you hold the attention of listeners to communicate a client's message effectively.
Secondly, keep in mind that reading a script and recording your voice requires a different approach when compared to reading it aloud for pleasure or to share or acquire information. You are communicating your client's message, and you must match the tone of the written material, whether you are reading an original script or recording an alternative audio track to the original audio already provided in the source language.
Having said that, there is definitely a market for diverse voices and accents. Your audio identity may match the client's proposal and strategy because your audio track will be speaking directly to their target audience.
In any case, when you record your voice, you must keep a good posture and sit up straight so as not to affect the quality of your voice. Keeping your chin to your chest as you hold what you are reading in your hands―whether it is a printed page, a smartphone, or a tablet―will not help you project your voice clearly. It is best if you have the script open on your computer, so you can keep the text at eye level and look straight ahead while keeping an erect posture. As an alternative, you can use a teleprompter application on your phone or tablet and place the device at eye level, so you can read the script as the app automatically scrolls through it.
Hardware
Speaking of technology that can help you work more efficiently as a voice-over talent, it is important to keep in mind that the hardware you decide to use to record your audio tracks can either make you or break you in this industry.
A minority of clients will request that you go to a recording studio, which means that they will cover studio booking fees and you will not have to worry about technical issues―all you have to do is sit in front of the microphone and use our voice well.
However, the vast majority of clients nowadays accept audio tracks that have not been recorded in professional studios. Consequently, the burden of using the right technology and paying attention to all technical aspects falls on you as the voice talent.
The first piece of hardware you need to record audio tracks yourself is, obviously, a good microphone. You do not need the highest grade podcasting microphone that comes with a movable arm attached to your desk―those are usually great for visual effect, when podcasters record video interviews. You can actually find semi-professional grade microphones that are very affordable, stand on their own in a miniature tripod, and will pay for themselves after one or two recording projects. These microphones usually connect to your computer using a USB cable and will provide superior audio quality when compared to the internal microphone that comes with a laptop, webcam, tablet, or smartphone.
You can also use a very inexpensive, stand-alone pop screen to improve the quality of your recording. This hardware is intended to filter out some noises―especially mouth noises caused by saliva or more "explosive" letters, such as B and P―that tend to create spikes in audio waves.
Another way to ensure audio quality and minimize external noise is to have a soundproofing strategy. This includes avoiding rooms that are too empty or have bare walls or tiles; otherwise, the sound may bound off surfaces and create an echo. A very cost-effective way to prevent echo is to record your audio in a room where there are pillows, blankets, or curtains, because they will absorb sound. If you can invest in a soundproofing wall, you can buy foam panels and cover the walls of a designated space where you will do all your recording.
For a more portable approach that is also very affordable, you can use fabric bins, which are popular storage containers made of cloth and used for organizing spaces. You can turn one of these bins into a portable microphone station by lining the inside of the container with foam panels and placing your microphone inside it. If you lay the container on its side, so that the open part of the bin is facing you, your microphone will sit inside its own noise-control pod and your audio will sound really great.
In addition to hardware for audio input, you must also acquire hardware for audio output. In other words, you need good headphones to help you listen to your recorded tracks and edit them accordingly, because computer speakers are not very trustworthy for audio editing purposes. You can select a Bluetooth model or even a gaming headset to hear the sound more clearly and identify anything that needs to be adjusted―whether you will be recording a second take or cleaning it up during the editing process.
Software
Speaking of the audio editing process, if your client expects you to provide an all-inclusive service, you will have to learn more about sound editing techniques and become familiar with computer programs that allow you to manipulate audio waves. While there are several computer programs, apps for handheld devices, and online platforms you can use to edit audio tracks, it is important that you find what is compatible with your current hardware and learn the basics of what it can offer you.
One free alternative that is compatible with several systems is a piece of software called Audacity, which has been around for decades. It allows you to export audio in different formats and enter the client's specifications, as far as mono or stereo channels, the frequency rate in Hertz, and the bit depth. In case clients don't have any audio specifications for their project, a good recording standard would be stereo, 44100 Hz, and 32-bit quality.
All in all, once you get used to editing your audio, you will realize that it is very similar to editing your own texts and translations―you can copy, paste, cut, and delete parts of an audio track to have a top-quality final product.
Practical Tips
Finally, here are some additional tips to have successful recording sessions and diversify your services with voice-over projects:
Stay hydrated but keep a "dry mouth" to minimize saliva production, which interferes with audio quality.
Remove jewelry or anything that can make noise as you talk and move during a recording session. Turning off fans and AC units is a good idea, too.
Do not put on your headphones while recording. Depending on the model, it may make noises as your jaw moves, and the microphone may pick up some rustling against your skin.
Avoid eating or drinking right before an audio recording session, especially caffeinated and carbonated drinks that may interfere with your voice quality. Also make sure you don't record right before mealtime, or the microphone may pick up your stomach growling.
Insert silences between the sentences you are reading to add an extra studio-feel to your recordings. In other words, the blank spaces between sentences will not feature your breathing or any background noise.
Record several audio samples of your voice reading paragraphs of news articles, for example, so that clients can have a better idea of what you sound like in order to confirm whether you are the perfect voice for their brand.
Do not aim for perfection, as if you were working on a live audio recording. Remember you can go back and clean up your audio tracks using audio editing software. If you mess something up while reading, do not pause or stop your recording. Simply go back to the beginning of the sentence and read it again. Then you can remove any bad takes afterward during the editing step of the project.
I hope these tips will encourage you to learn more about voice-over recording and audio-editing, so that you can offer additional services to your current and future translation and interpreting clients.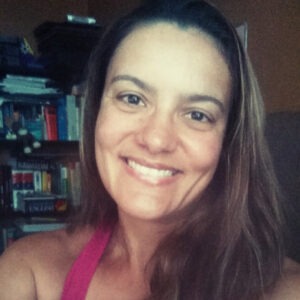 RAFA LOMBARDINO was born in Brazil and has been living in California since 2002. She became a professional translator in 1997 and is certified by the American Translators Association (ATA) in both English-to-Portuguese and Portuguese-to-English translations and has a Professional Certificate in Spanish-to-English translations from UC San Diego Extension, where she subsequently started teaching translation classes in 2010, including "Tools and Technology in Translation," which was also released in book format. She is the President & CEO of Word Awareness, a small network of professional translators, hosts the Translation Confessional podcast, and specializes in Technology, Marketing, HR, EH&S, Education, Health & Wellness, Audiovisual, and Literature.