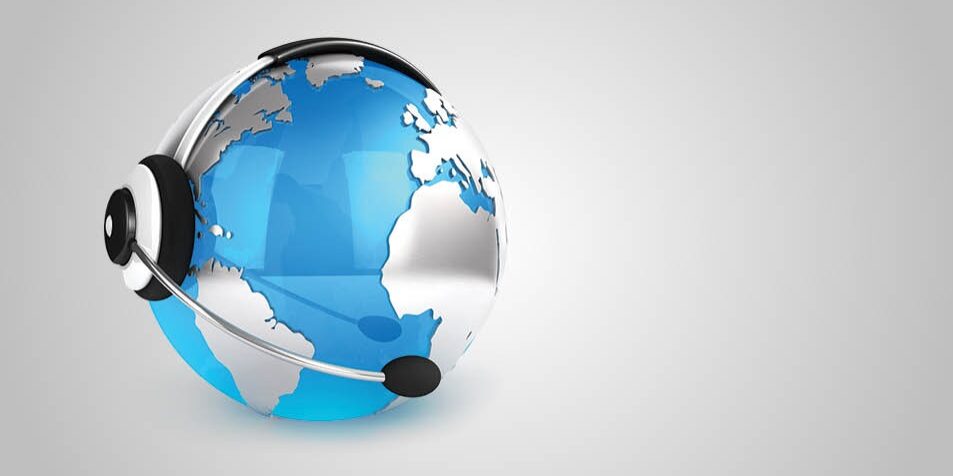 Remote simultaneous interpreting is relatively new and still needs a lot of enhancement. The good news is that we, as interpreters, can be involved in the process of the development of this technology.

There are many experienced interpreters who are reluctant to try remote simultaneous interpreting (RSI), viewing it as a hindrance to good performance. However, there's no getting around the fact that RSI is becoming a widespread practice. So, should we resist, or get on board and contribute our know-how to enhance this new method of working?
I would like to present an objective view—should one exist—about the upside and downside of RSI, regardless of my own preferences. The following is based on my own experience with RSI, and that of several experienced interpreters with whom I usually team up.
Greeting Technology with an Open Mind
I was in awe the first time I heard about RSI. I had been a professional conference interpreter for 25 years at that point, but had never witnessed such a dramatic development in my working environment. I must admit I felt both skeptical and curious about RSI, but I allowed curiosity to prevail and guide me through into this new world.
I wanted to learn more about this new technology, so I contacted the only RSI provider in Spain, where I live and work as a freelance interpreter. When I visited their facilities in the center of Madrid, I found myself looking at several built-in booths, each equipped with its own sound and interpreting equipment and one big LCD screen. The company owner started his sales pitch by describing the system as a replica of an onsite setup, despite the obvious differences to me. But since sometimes differences or similarities are in the eye of the beholder, I listened attentively to his explanation without prejudging.
"So, this is how the system works," the owner told me. "On the screen sitting on the table inside the booth, the interpreters can see the speaker at the venue where the event is taking place, as well as any PowerPoint presentations or visual aids being used. The interpreters can choose if they prefer to have the screen display both the speaker and his or her presentation material, or just one or the other." This fact may seem like a minor detail, but it's really not, because if both the speaker and the presentation material are shown simultaneously on the same screen, chances are that neither one can be seen clearly enough by the interpreter. With this thought in mind, I continued to look around the facility. However, despite the company owner's efforts to persuade me about the beauty of the system, this type of work setting seemed completely alien.
What about the Human Factor?
The closest I had ever come to RSI was videoconference interpreting. Videoconferencing was always applied to specific situations and rarely used at large events and, when used, it was always part of an overall onsite conference setting. In other words, videoconferencing would normally be used to feature a speaker who was unable to attend the conference in person, but whose participation was deemed important, or to allow a company employee who was unable to travel to connect to a specific meeting remotely.
I was academically trained in the belief that interpreting is not only about verbal language but also body language. A good rendering depends on the interpreter's capacity to convey denotation and connotation (the latter usually coming from gestures), tone, movements, and even the audience's overall mood. When working onsite, the interpreter can "feel" what's happening and adjust his or her delivery accordingly. With RSI, I had the impression that being in a booth miles away from the conference venue, looking at bodies moving on a stage with a camera placed at a relatively long distance, was going to deprive me of a host of nuances I believe are critical for a good performance. Much of what we understand from a speech or conversation (about 60%) comes from what we see, and in the case of RSI, I felt that such a percentage was going to be much smaller.
What about being able to talk to the speaker before the conference starts? The importance of this was also emphasized during my formal training, even though meeting a speaker beforehand isn't feasible in many instances. Having the chance to talk to the person you're supposed to interpret enables the interpreter to "bond" with the speaker, who must see you as a necessary partner during the presentation. A five-minute face-to-face meeting with the speaker can have a huge impact on the output. Speakers often have no previous experience working with interpreters and need some basic guidance on how to partner with the interpreter to ensure that the intended message is conveyed effectively to the entire audience, regardless of the number of people who are using simultaneous interpreting at the event.
In addition, meeting in person gives the interpreter the opportunity to ask questions and give the speaker some tips for delivery according to the characteristics of the target audience. It's also important for the interpreter to learn in advance if the speaker plans to show any unsubtitled videos, make cultural references, or tell jokes. Also, being able to get a client's feedback during coffee breaks might help the interpreter change things on the go once the conference resumes. Not being onsite prevents the interpreter from gaining insight into the target audience and the speaker's style and intent. A screen showing someone speaking doesn't provide a sufficient means of gathering all the information an interpreter needs to do a good job. To make this possible during RSI, at least two screens would be required: one showing the speaker of the moment, the other showing either the agenda, the meeting room, or the screens on which something is being projected. Someone may argue that meeting with the speaker before an event where RSI will be used would solve any issues, but we know how unfeasible meeting with speakers beforehand is most of the time. Still, the interpreter would have a better chance of doing so if they were onsite.
Trying It Out
Despite the obvious disadvantages I saw with not being at the same location as the speaker, once I had a clearer picture of how RSI worked after visiting the RSI provider, I had to try it firsthand. The first conference I worked where RSI was used was a two-day seminar on tourism. The venue was situated in southern Spain, in Andalusia, but the interpreters were in sitting a room in Madrid. There was a technical staff person at the conference venue and another one at our end in charge of controlling the sound and camera systems. At that point, I couldn't help feeling a certain sense of powerlessness and anxiety about the technical aspects involved. What if the sound goes out unexpectedly, the camera stops working, or the speaker's microphone fails? Of course, technical failures can also occur onsite, but in an RSI situation it might take several minutes for the sound engineer on the interpreter's side to contact the sound engineer at the meeting venue to fix any issues. The big question is what happens with the interpreter's performance during that timeslot?
Interpreters often joke about feeling like robots, but there are times when clients actually believe we're machines somewhere in the backdrop. I once worked at a conference where the top executive of a multinational whom we had been interpreting for several days came into the booth and said, "So, you're human beings of flesh and bone!" And he wasn't kidding. Seeing the inner workings during that first RSI assignment somehow enhanced the feeling of being a cog in a large machine, but I kept trying not to be overwhelmed by this new technology and continued to explore the possibilities.
Being onsite at a conference venue gives us a greater feeling of control. We're not just someone who is supposed to turn a microphone on and off to interpret simultaneously. We feel we're part of the overall communication event taking place by facilitating interaction. In an RSI setting, however, our job may seem much more restricted to delivering messages mechanically.
Perhaps the work situation where the interpreter may miss human interaction the most is at a meeting where RSI is used by a small number of participants. In this kind of setting, when the interpreter is sitting next to the people who require whispered interpretation or when doing consecutive, it's possible to somehow "guide" speakers through the discussion so that they speak in an orderly fashion by taking turns without overlapping. The interpreter can set the pace based on his or her experience to ensure that communication flows smoothly and achieves the objective. By working remotely, the interpreter loses all control over the situation and is compelled to work under certain conditions that cannot be changed or fixed on the go. Also, since the interpreter is not onsite, attendees will be unaware of their presence and the focus and order the job requires. As such, the conversation can become noisy and chaotic. Such noise and chaos may be even more predominant according to the cultural background of the audience and the languages being spoken. If interpreters are onsite, they can use their skills as cultural liaisons to help bring order to the flow of conversation to make sure each party is heard. The interpreter is unlikely to perform this function when RSI is used.
So, how did my initial experience with RSI turn out? Overall, the output was good because the interpreters could leverage their experience to do the job and offset the technical challenges. But how would a junior interpreter who has not yet built up enough resources cope with so many unexpected factors?
At the beginning of this article I said I wanted to approach RSI with an open mind. I guess that being used to working in a completely different environment for so many years somehow impaired my open-mindedness at first, but I truly made an effort to see the upside of it. And RSI does have an upside.
Why RSI Can Be a Good Thing?
The 2008 financial crisis affected the world economy at large, and interpreters were no exception. We saw the number of assignments drop markedly, with international conferences that usually lasted five days being cut to two days or even just one day. In the private sector, multinational companies holding internal events with employees from around the world began to force everyone to speak "English" by default to save on the cost of interpreters. Interpreters were then hired only when deemed absolutely necessary or when the difficulties people had communicating in English became too evident. The financial crisis also shrank companies' budgets for travel expenses, pushing the market to provide new solutions.
Like any other product or service, RSI arose to meet a specific demand: allowing communication in different languages at a lower cost. The economics of this solution are pretty evident, RSI being nearly half the price of traditional interpreting. The price difference doesn't lie in the interpreters' fees—which are the same regardless of the work setting—but in the cost of hiring the technical equipment. Needless to say that developing and deploying RSI technology requires a significant investment, but once amortized, it enables vendors to offer highly competitive prices.
Another argument in favor of RSI is that it can help avoid consecutive interpreting, which is often viewed as a time-consuming technique that makes communication less dynamic. I agree that simultaneous interpreting is usually more agile and effective for small meetings where people don't have the time or the patience to wait for the interpreter to deliver his or her speech, or when only a few people require interpreting services.
RSI can also help clients schedule last-minute meetings with people in different parts of the world, therefore increasing the number of potential assignments.
Webinars, in turn, have become a common learning tool that can also open new opportunities for RSI, allowing people to attend online webinars in real time or access them any time afterwards without the hassle of subtitles.
Also, in a digital world there are many companies that want to be at the cutting edge. Recently, I worked at an RSI conference where a Spanish online bank was launching a new app for their clients. RSI was the best partner for the occasion, as it helped emphasize the sponsor's image as a modern and top-notch company. Many other companies may follow suit and decide to hire RSI more often.
Accepting Innovation While Taking an Active Part in Guiding Change
RSI is clearly a response to new market demands where people seek quick, agile, and cost-effective solutions. However, interpreting has to do with "human communication." Can human communication be quick, agile, and cost-effective all the time? If so, it might become an automated process, just like many others, for the sake of cutting costs. If human communication is subjected to economic considerations only, then the raison d'être of our profession could really be at stake.
RSI is here to stay like so many other innovations flooding our everyday lives. I don't think all innovations necessarily improve our quality of life, but once they become real they force us to make a decision: whether to adapt or not. Interpreters won't have a choice and will have to get onboard with RSI if they want to remain active in the market. Junior interpreters will perhaps get used to it must faster or be born RSI natives already. Those of us who have been interpreters for many years, however, will have to rewire our brains to accept this new way of working.
However, we don't need to just accept it without any criticism. Our extensive experience in the field should serve to improve the channels of RSI so that the essence of our job remains unaltered and effective communication prevails. We can make a positive contribution to raise client awareness about the interpreter's mission at each assignment. Here are some actions that we could take:
Provide RSI vendors with our feedback regarding the technical set-up.
Clearly explain the differences between RSI and conventional onsite interpreting so that end clients know what to expect.
Prepare a checklist for the client to complete before the event to gather information, including: subject matter, target audience, goal of the conference or meeting, register (formal/informal), what visual aids will be used, specific terminology or ideas that need to be emphasized, and the location of remote attendees.
Draft a quick guide for speakers in an RSI setting. It should be kept short and concise so clients can read it quickly before their presentations.
Ensure that interpreters receive the agenda and any PowerPoint presentations in advance so they can rely on some supporting documentation on their laptops or tablets. Having supporting materials is a great asset in case the screens in the booth don't display the speakers' presentations.
This technology is relatively new and still needs a lot of enhancement. The good news is that we, as interpreters, can be involved in the process of the development of this technology. In the end, we can still pave the way for future generations of interpreters to keep faithful to the spirit of our profession—helping people communicate effectively regardless of the channel used.
Additional Reading
"Conference and Remote Interpreting: A New Turning Point?" (International Association of Conference Interpreters), http://aiic.net/p/3590.
Flerov, Cyril. "Remote Simultaneous Interpreting: Options and Standards," ATA Interpreters Division Blog (December 2015), http://bit.ly/Flerov-remote-interpreting.
Jenner, Judy, and Tracy Young. "Adventures in Remote Interpreting at a Rural Hospital," The ATA Chronicle (March–April 2016), http://bit.ly/Jenner-Young.
Olsen, Barry S. "Remote Interpreting: Feeling Our Way into the Future," The ATA Chronicle (May–June 2017), http://bit.ly/Olsen-remote-interpreting.
"Using Videoconference Technology" (International Association of Conference Interpreters), http://aiic.net/p/5935. Video Remote Interpretation as a Business Solution, http://bit.ly/VRI-business.
---
Silvana G. Chaves has 25 years of experience working as an English<>Spanish (ATA-certified English>Spanish), Italian>English, and Italian>Spanish translator and interpreter in Latin America and Europe. She is the owner of Estudio Chaves, a translation agency with offices in Buenos Aires and Madrid. Currently, she works as a conference interpreter based in Madrid, providing services to leading companies in the private sector and to European Commission bodies. She has a degree in legal translation from the Universidad Nacional de Córdoba and a degree in conference interpreting from the Universidad del Salvador (Argentina). Contact: chaves@estudio-chaves.com.